Toggle eDrawings measure on and off
Have you ever wanted to either give someone permission to measure your edrawings or perhaps take that ability away? With eDrawings Professional you can create review enabled documents that allow an unlimited number of e Drawing recipients to mark up and measure your designs without having to purchase eDrawings Professional or any other mark up tool. You can do this through the "save as" option within SolidWorks.
1) Open the file
2) Go to File > Save As > Select "Save as type" as .easm or .eprt and select "Option"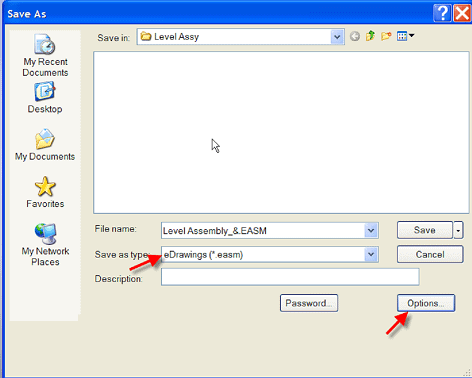 3) Enable "Okay to measure this eDrawing file", select OK. Select "cancel" in Save as dialogue box.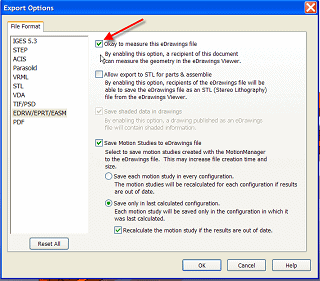 4) Go to File > Publish eDrawings 2008 file, notice that the option for "Enable measure" is now available. You can also turn this option off using the same steps if you do not want someone to be able to measure your e Drawings.
Phil Whitaker