Updating Standard Views in SOLIDWORKS
Often, we like to use the standard views that SOLIDWORKS offers. Other times, in order to work smarter not harder, we want to change things up and customize SOLIDWORKS to work in our favor.
Back in 2013, SOLIDWORKS added the functionality of Updating Standard Views. With many "What's New" blog posts with each release of SOLIDWORKS, sometimes features slip through the cracks.
Let me introduce you to, or rather, re-introduce you to Updating Standard Views.
Open a model in SOLIDWORKS. Below is an isometric view of the model I chose.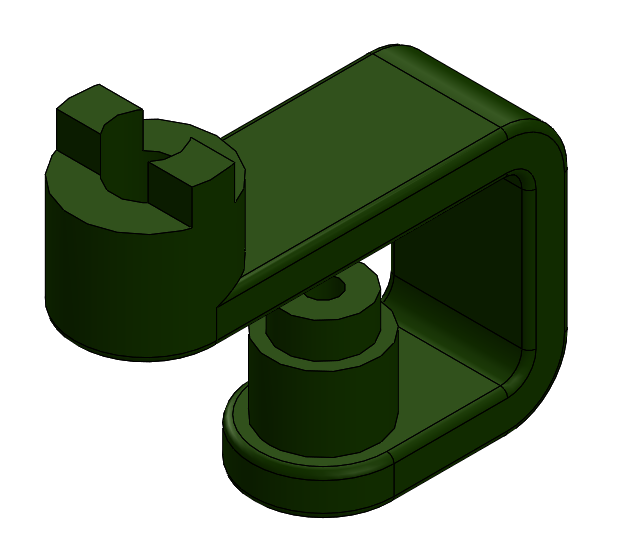 Once it opens, press the Space Bar and the Orientation Dialogue Box opens.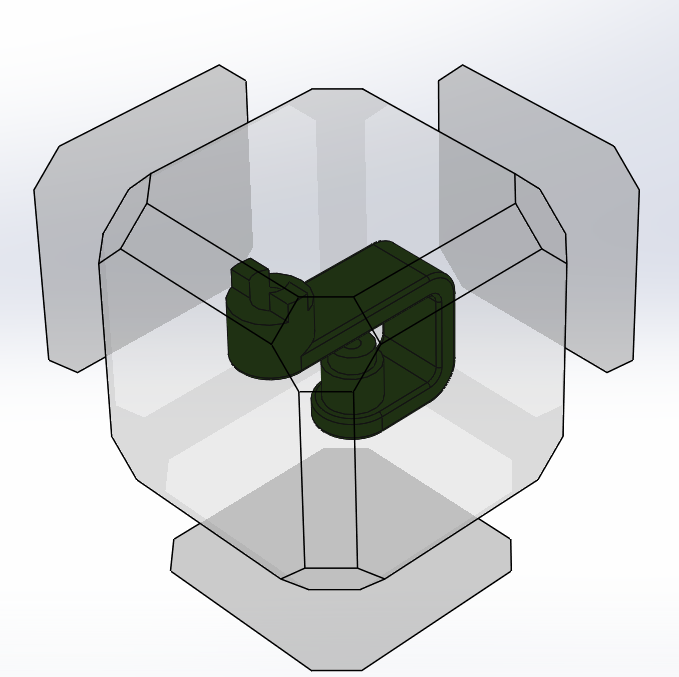 Select the View Selector

to deactivate it and select the Pin

to pin the Orientation Dialogue Box.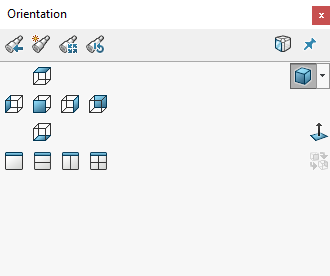 Select the Top

.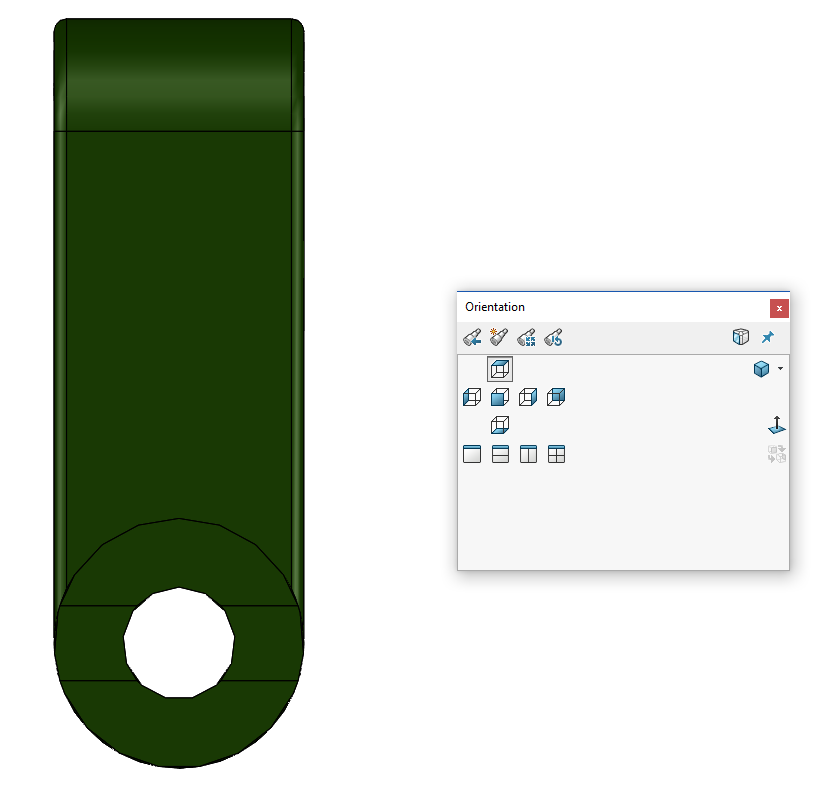 Select Update Standard Views

.
SOLIDWORKS will prompt you to select the standard view to assign to the current view.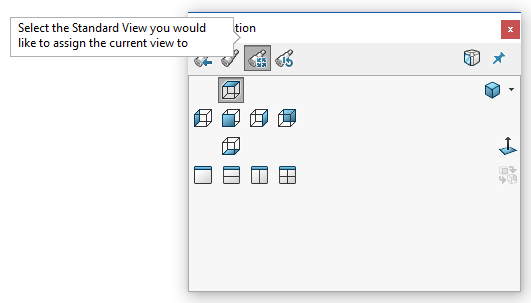 Select the Front View

.
This warning box will appear: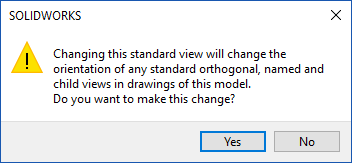 Select Yes and the standard views will update with the current view set as the Front View.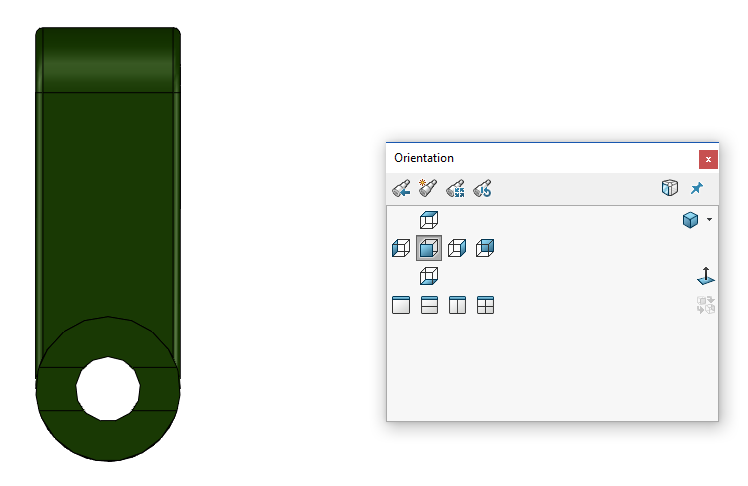 This is the new Isometric View: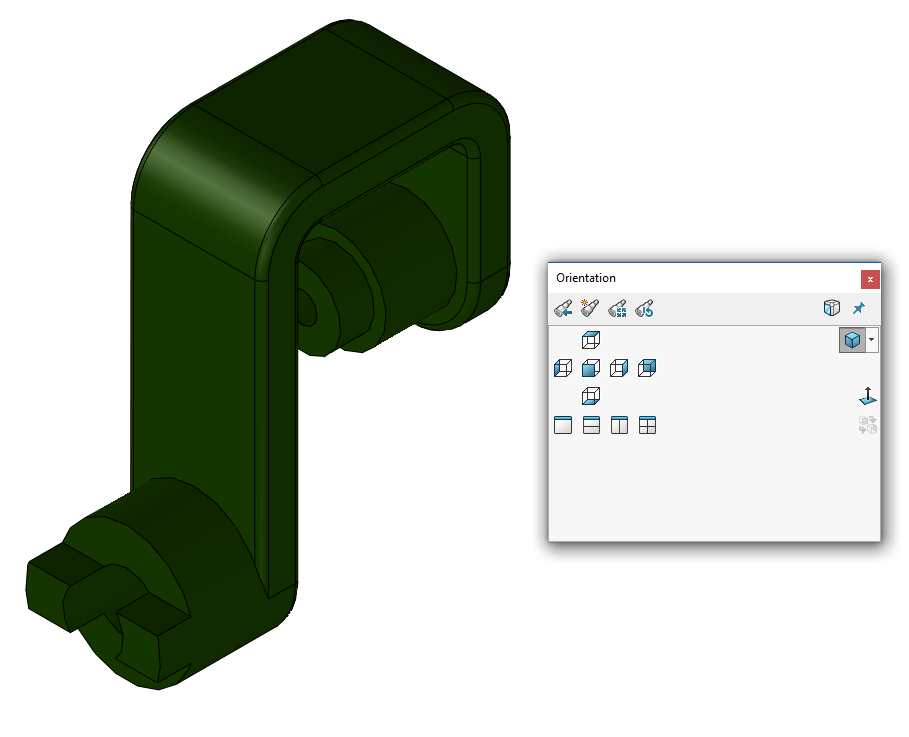 To get the views back to the original standard, select the Reset Standard Views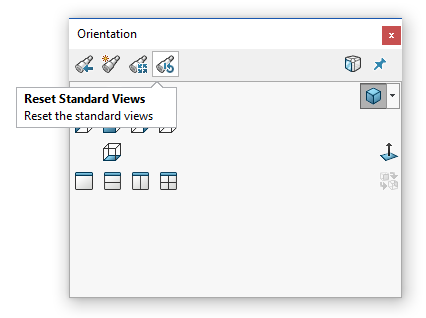 This warning will appear:

Simple to use. Easy to go back to the SOLIDWORKS standard view.
I hope you found this helpful! Thanks for reading.
Judy Marlo, CSWE
Application Engineer
Computer Aided Technology, Inc