SOLIDWORKS: Use a 3D Model To Quickly Create a 3D Weldment Sketch
How to transfer 3D model to a 3D sketch
Create a 3D model to the desired shape of the weldment you are looking to create.
Start a new 3D sketch, then select an edge of your 3D model.
Use your 'Select' tool.
Click on 'All' to select all edges.
Click on 'Convert Entities' button.
Click OK button to accept 3D sketch.
Hide 3D body for clarity.
Click Weldment button to apply weldment profiles to the desired sketch entities.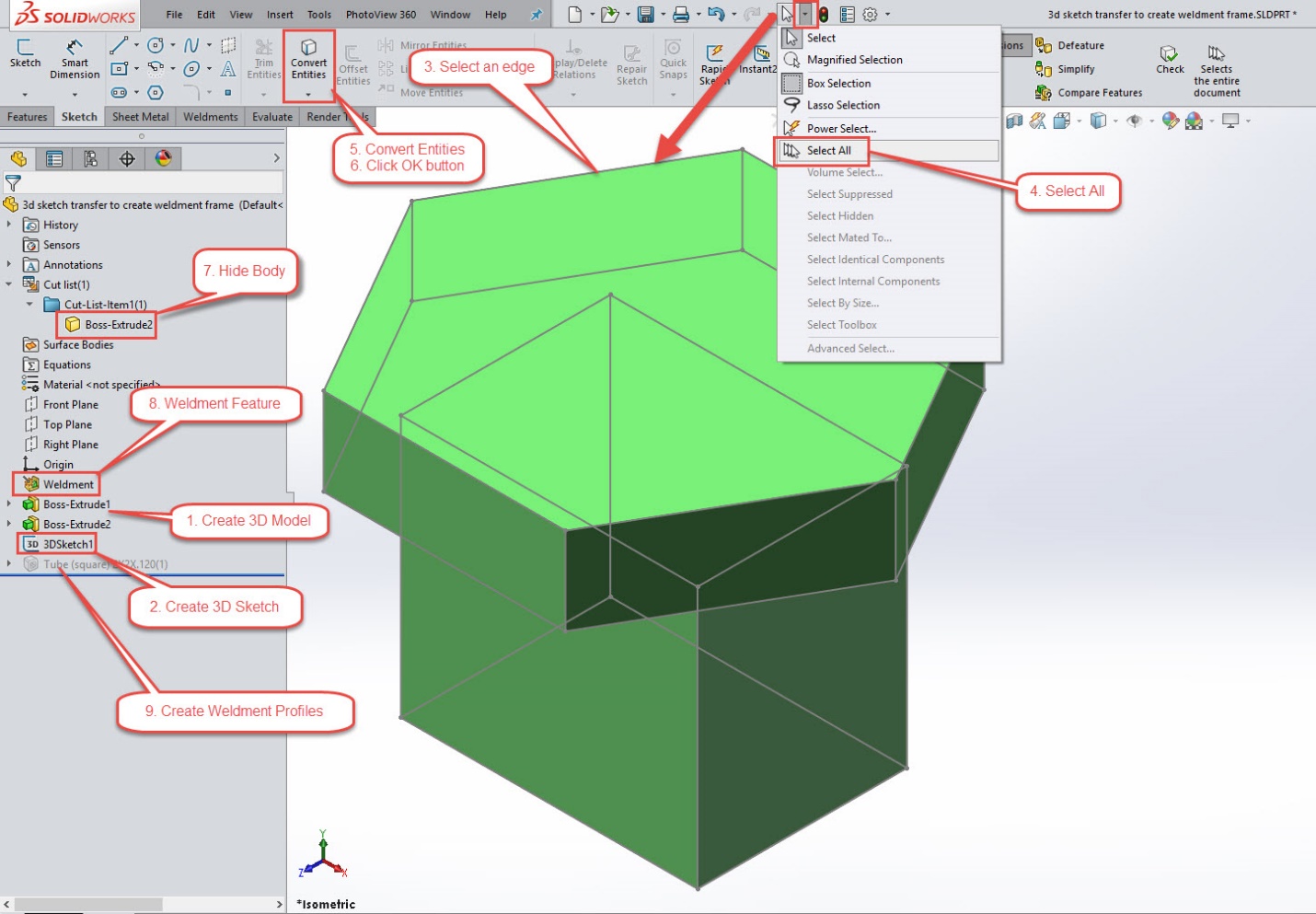 Here is a further result after hiding the body and applying some weldment profiles.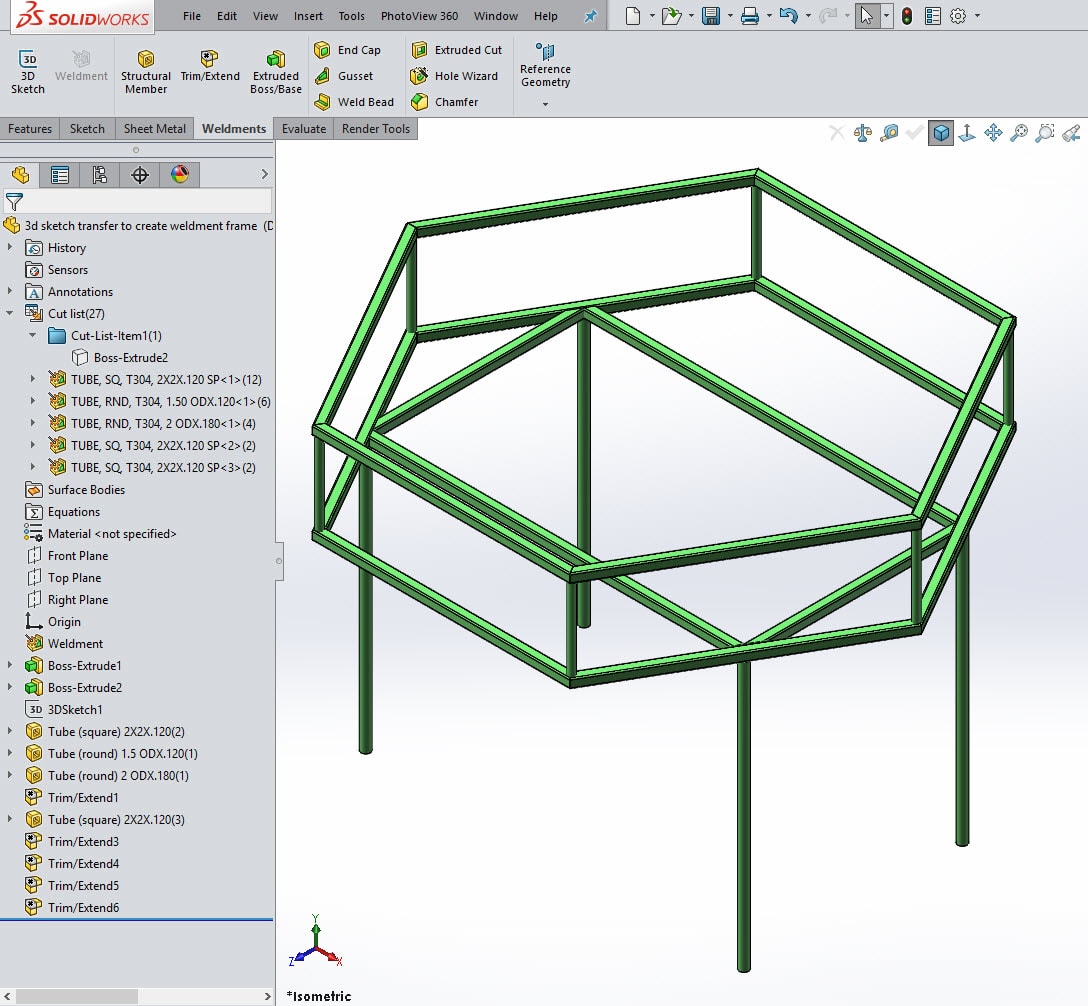 I hope this makes you a more efficient with SOLIDWORKS!
Don Glaske
CATI Senior Application Engineer
Computer Aided Technology