Using PDM and Electrical Data to Your Advantage
Sharing important electrical project data while still maintaining project integrity and accuracy is crucial in collaboration and version control. Having workflows in place to know the status of a project, preview schematics, or have access to the correct BOM's is beneficial to the electrical design team and its downstream users in an organization.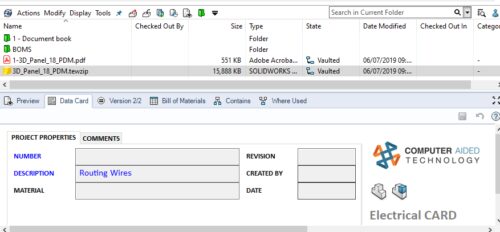 SOLIDWORKS Electrical PDM connector
It is very easy to get your SOLIDWORKS Electrical data into your SOLIDWORKS PDM Vault to gain control and use workflows for your data. The SOLIDWORKS Electrical PDM connector tool is available for use in the application.
The users of SOLIDWORKS Electrical will also see a new tab added to their ribbon menu named SOLIDWORKS PDM that will give them functions to operate with PDM.

The integration tool will be an add-in to the specified PDM vault

Configuring the PDM Connector
You can configure the SOLIDWORKS Electrical PDM connector by opening the PDM administration and logging into the vault. From here, you will go to Add-ins and right-click on the connector and select the SOLIDWORKS Electrical Integration Administration option.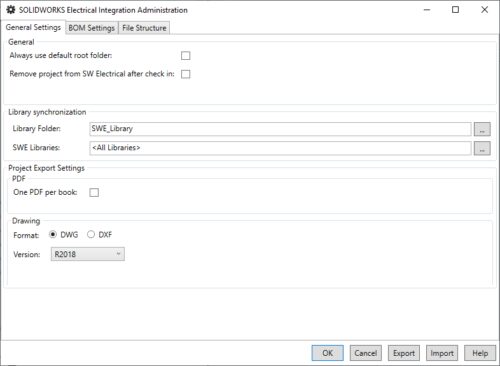 The SOLIDWORKS Electrical Integration Administration window has three tabs named General settings, BOM settings, and File structure. General settings define the configuration for the most important system values and BOM settings define the settings for handling Bills Of Materials. File structure defines the configuration for file and folder names in SOLIDWORKS PDM and the mapping rules for the attributes going to PDM Variables.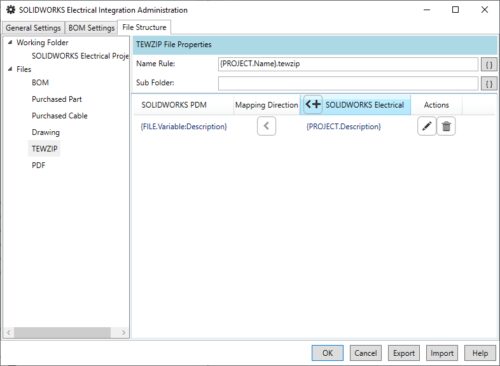 When an electrical project is first checked into the PDM vault, each project book gets a folder with individual copies of each schematic. Within this folder, you will have a folder containing the project's individual schematics in .dwg format if you so desire. A complete archive of the project is included as well as a full PDF of the design. These ensure downstream data users have clear and concise visibility of the entire Electrical project.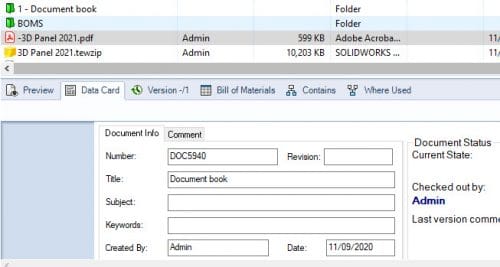 To find out more information on SOLIDWORKS Electrical or SOLIDWORKS PDM, reach out to your local rep or visit our website!
Corey Kubichka
CATI Electrical Product Manager
Computer Aided Technology