Using SOLIDWORKS CAM and CAMWorks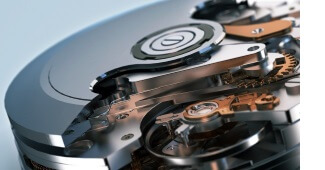 Whether you're working in a fast moving job shop or tinkering with prototypes and one-offs, SOLIDWORKS CAM and CAMWorks provide powerful tools for the manufacturing world. It all starts with SOLIDWORKS CAM Standard, a free add-in that provides a unique CAM solution to anyone currently on Subscription Service. (Not on subscription? Here are 7 reasons why you should be.) There's never been a tool that brings design and manufacturing together as seamless and intuitively as SOLIDWORKS CAM. Here's a sneak peek at what you get when you start using SOLIDWORKS CAM or CAMWorks in your shop.
What makes SOLIDWORKS CAM so great?
Why SOLIDWORKS CAM works so well, involves a combination of capabilities, but at the core is the philosophy of Feature Based Machining, Knowledge Based Machining, and Automatic Feature Recognition.
Feature Based Machining
Feature Based machining builds the strategies based off of the kinds of native or imported geometry present.
Knowledge Based Machining
Knowledge Based Machining creates operations from the aforementioned strategies. These operations are derived from a rules-based approach, which determines what type of machining is to be done, and the parameters of the toolpath.
Automatic Feature Recognition
Automatic Feature Recognition allows FBM to instantly define itself by "reading" the geometry and creating machineable features, thus allowing KBM to quickly create the operations and the toolpaths that follow.
Traditional CAM programming involves making numerous machining decisions from the start, sifting through parameters, and searching for features in a cumbersome modeling environment. In addition, all updates and revisions to a job require the user to start over.
With SOLIDWORKS CAM, updates to a model are reflected in the toolpath, features are recognized instantly, and tools and toolpaths are applied immediately right inside of your familiar SOLIDWORKS interface. Programming a part can be done at a fraction of the mouse clicks, and more importantly, in a fraction of the time.
SOLIDWORKS CAM Standard vs. SOLIDWORKS CAM Professional
As I previously stated, SOLIDWORKS CAM Standard is available with every suite of SOLIDWORKS on Subscription Service.
SOLIDWORKS CAM Professional, on the other hand, can be purchased separately and can be used with any version of SOLIDWORKS. The image below shows a breakdown between the different tools and capabilities offered.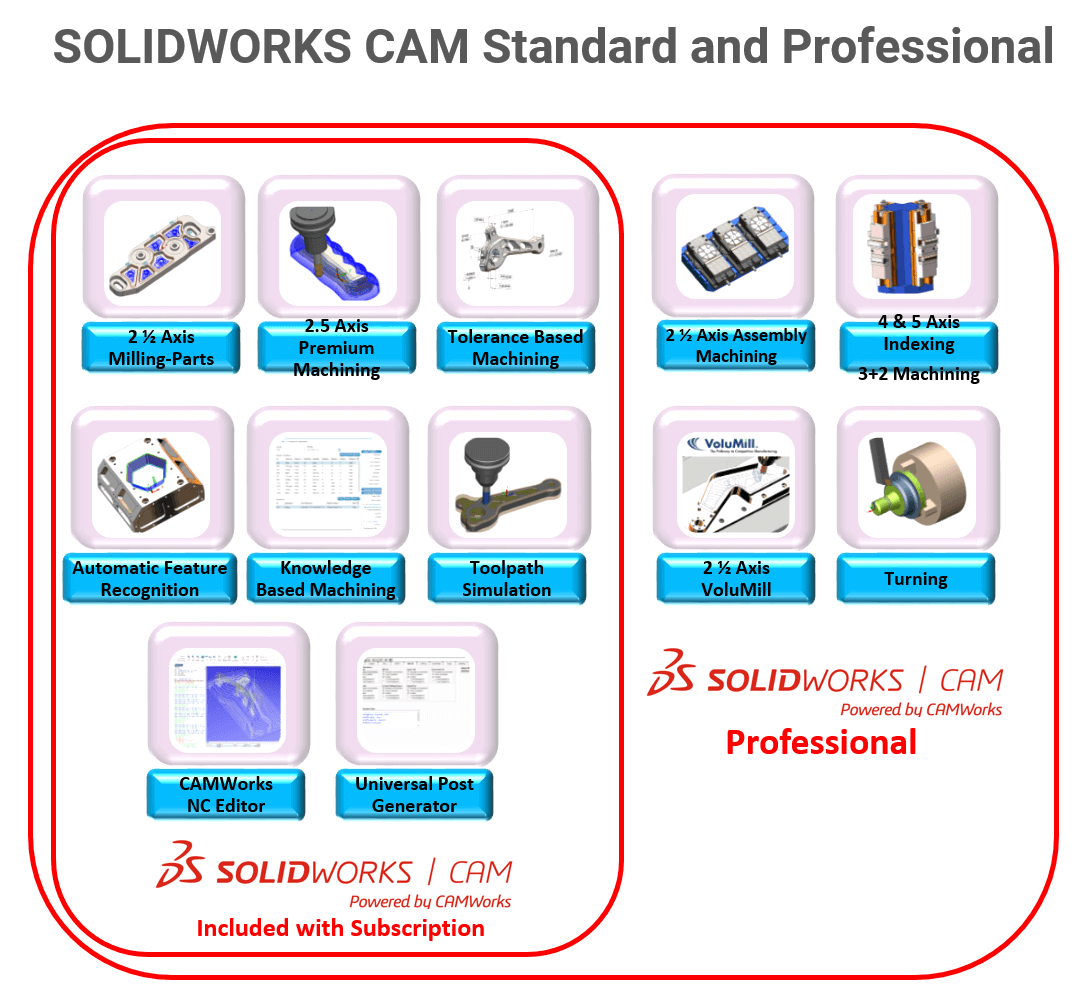 How does AFR (Automatic Feature Recognition) work? Why is Feature Based and Knowledge Based machining more efficient? I answer those questions and more in my webcast "Introduction to Using SOLIDWORKS CAM and CAMWorks in Your Shop". I focus on SOLIDWORKS CAM Standard but also be preview CAMWorks, the technology that powers SOLIDWORKS CAM, and its advanced capabilities. Check out my recorded webcast below.


Related Articles
10 Ways SOLIDWORKS CAM and CAMWorks are Crucial to Your Manufacturing Process
The Difference Between SOLIDWORKS CAM Software: CAM Standard Versus CAM Professional
SOLIDWORKS CAM Software and Tolerance-Based Machining
About the Author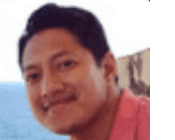 Daniel Sok is an Application Engineer specializing in CAM. Daniel's CNC manufacturing career began more than 15 years ago and has since influenced the industry as a Machine Tool Application Engineer with turnkey projects executed throughout the US and internationally. You can find his fingerprints all over the world, in places like Google, Ford, Tesla, Johnson & Johnson, etc. Daniel's specialties include 5 axis Mill-Turn and EDM. As an experienced educator, Daniel has been featured in the EDM Today magazine and has taught high-level CNC manufacturing to small job shops and Fortune 500 companies alike.