Viewing (and MORE) with 3DPlay in 3DEXPERIENCE
One of the great, easy to use tools on the 3DEXPERIENCE Platform is 3DPlay.
3DPlay is used to view data on the platform but it can also do a lot more!

Everyone who has the role of Collaborative Business Innovator, the base role that you need to gain access to the platform, has access to the 3DPlay app. It is accessed through the compass (like all apps) and can be added as a widget to any tab on your dashboard. Looking at a file is simple with a drag and drop from a 3DSpace window, a Search results window, a Bookmark, or tons of other places where you can browse/find content on the platform.
You can use it to view 3D models as well as image files, PDFs, and many more file types!
You get zoom/pan/rotate "viewing" capabilities but there is much more than that.
Measure
Quickly take measurements on a 3D Model and have the measurements stay on the screen. You can add or remove any measurements that you want.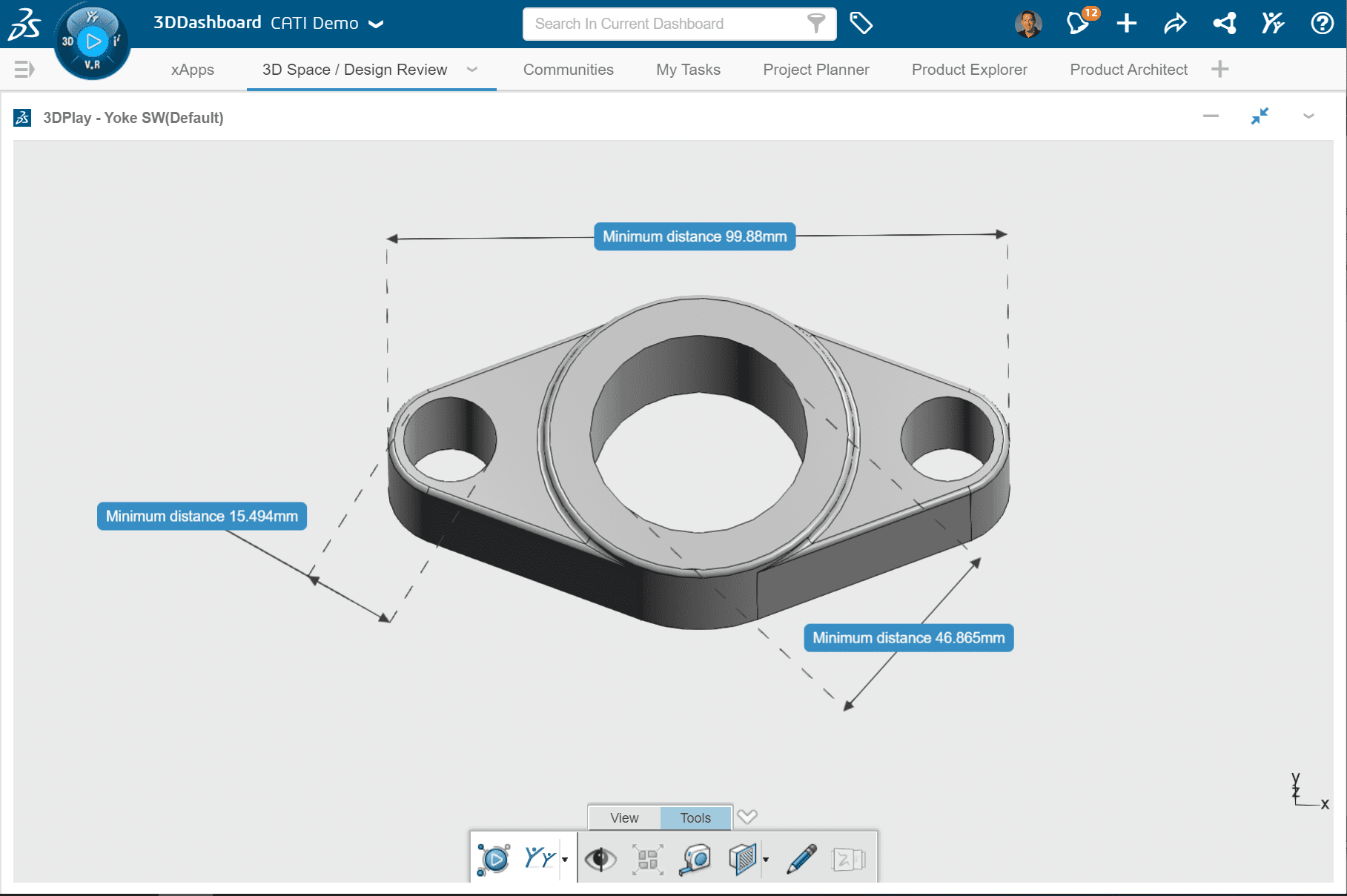 Mark Up

See a problem with a file? Want to ask a question if something is correct? Right inside of 3DPlay are tools for mark up, including the ability to add typed or handwritten notes and draw on the screen with your mouse, pen, or finger. With all the different file types 3DPlay can view, you have the ability to mark up an image, a pdf, a drawing, and much more than just 3D Models.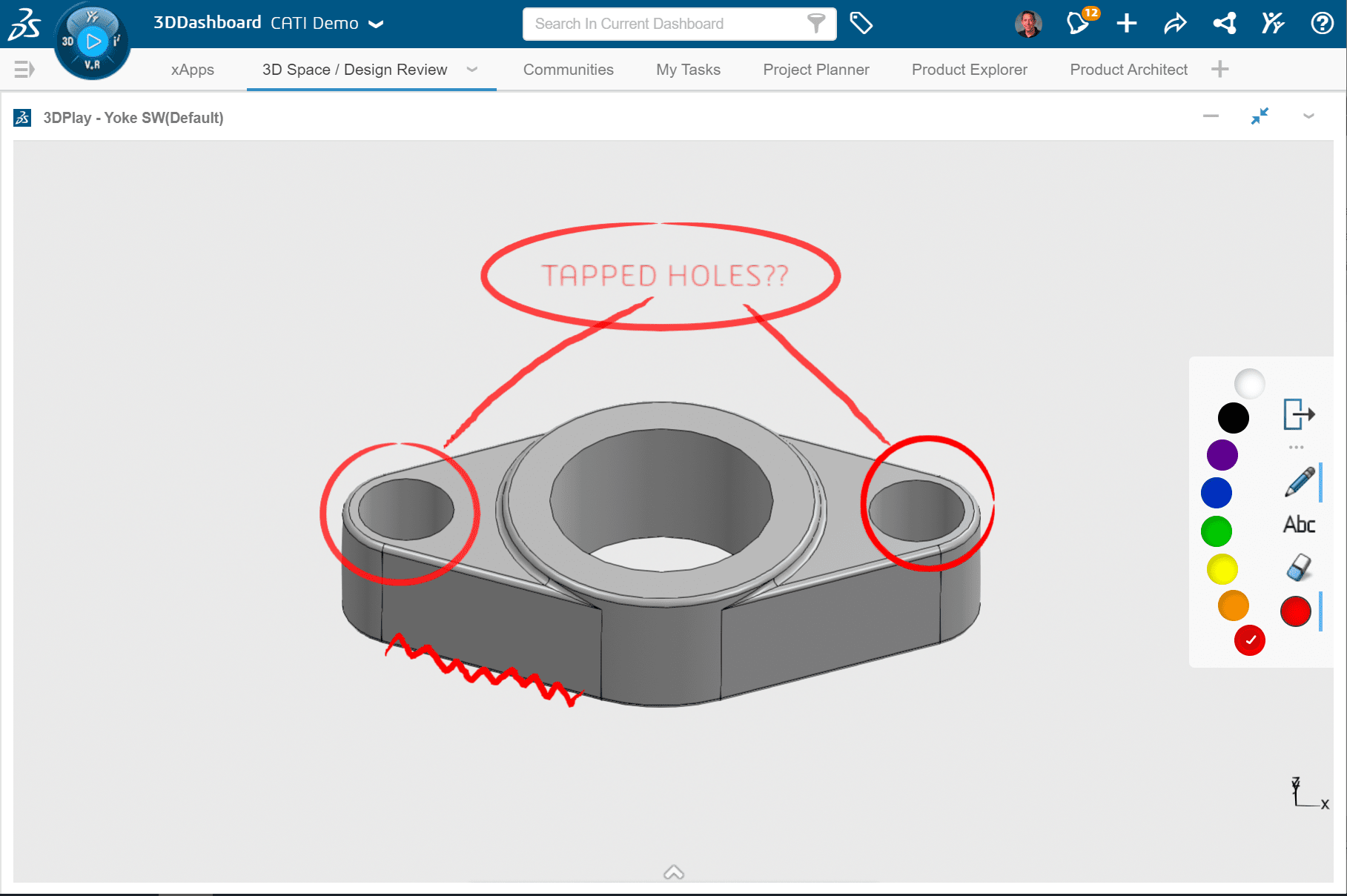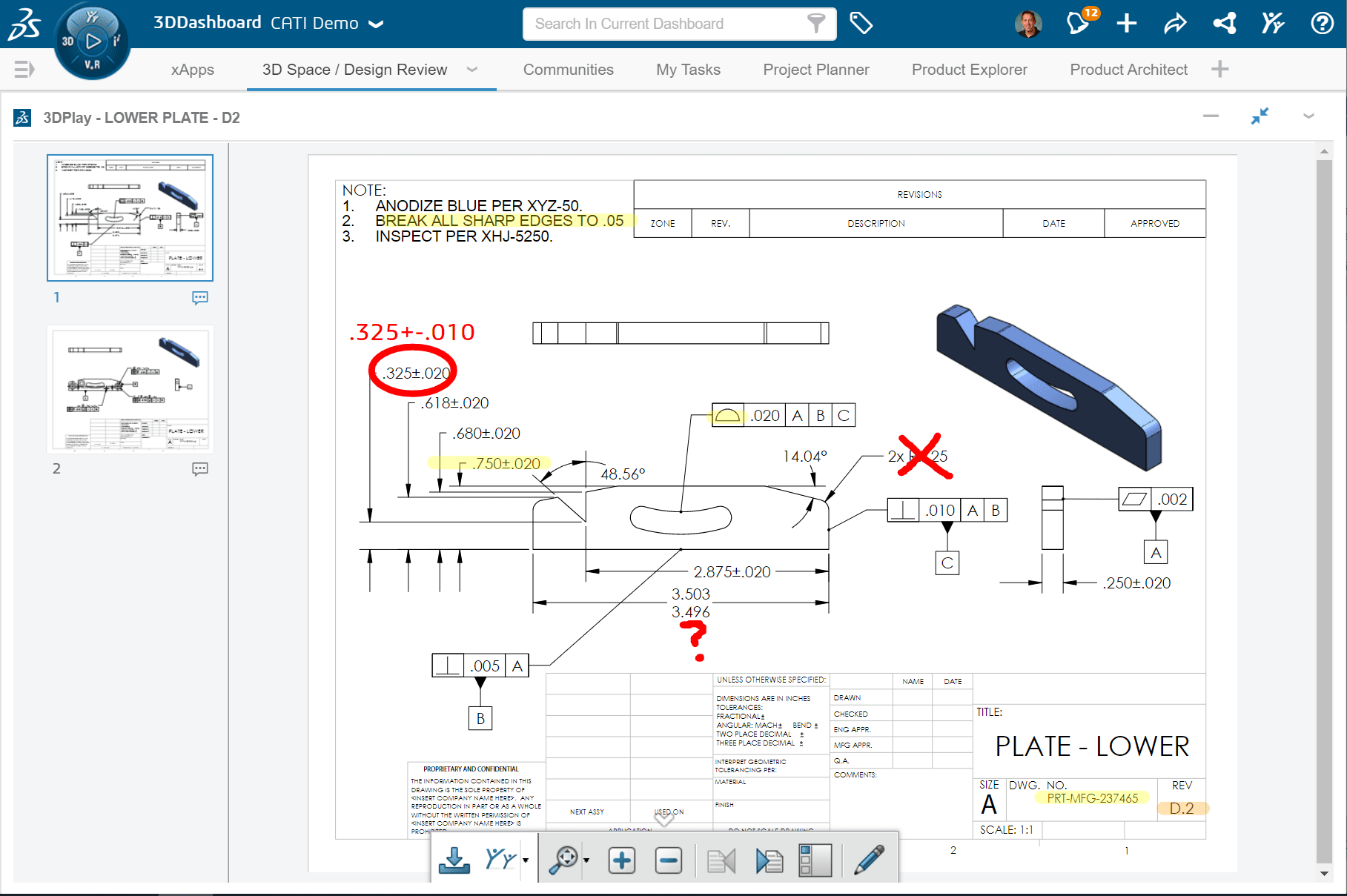 Section View
Can't see what you need to see? 3DPlay also offers section view tools to set a plane for cutting into the model. Set the plane orientation with the simple pop up tool, and then just drag on the plane to dynamically see inside of a part or assembly file. You can snap the plane to a hole, an edge, or a point, rotate the plane in any axis around that, flip the view the direction you need. There is also a tool to set your view orientation normal to the section plane and then use a slider bar to cut through the model.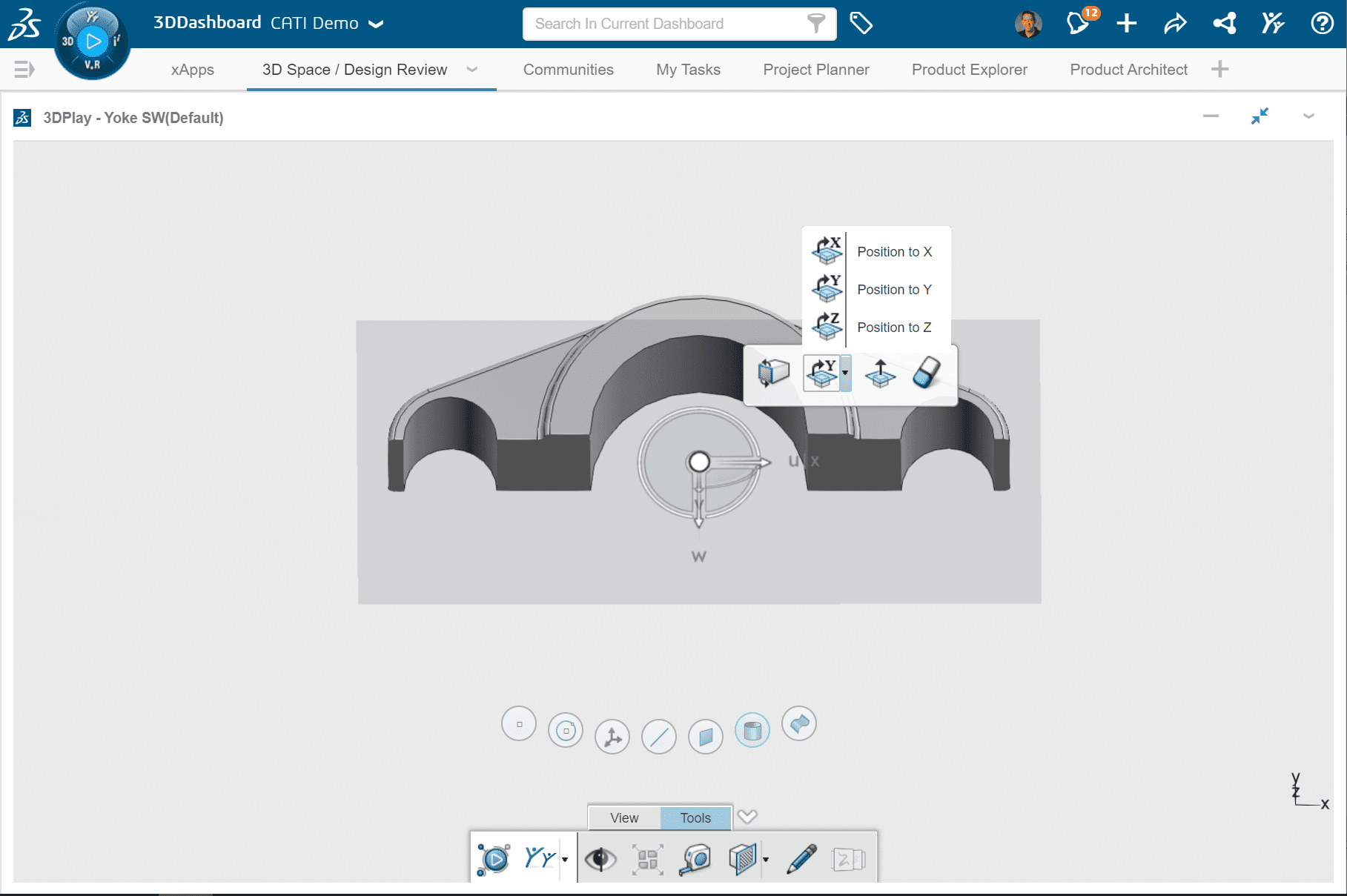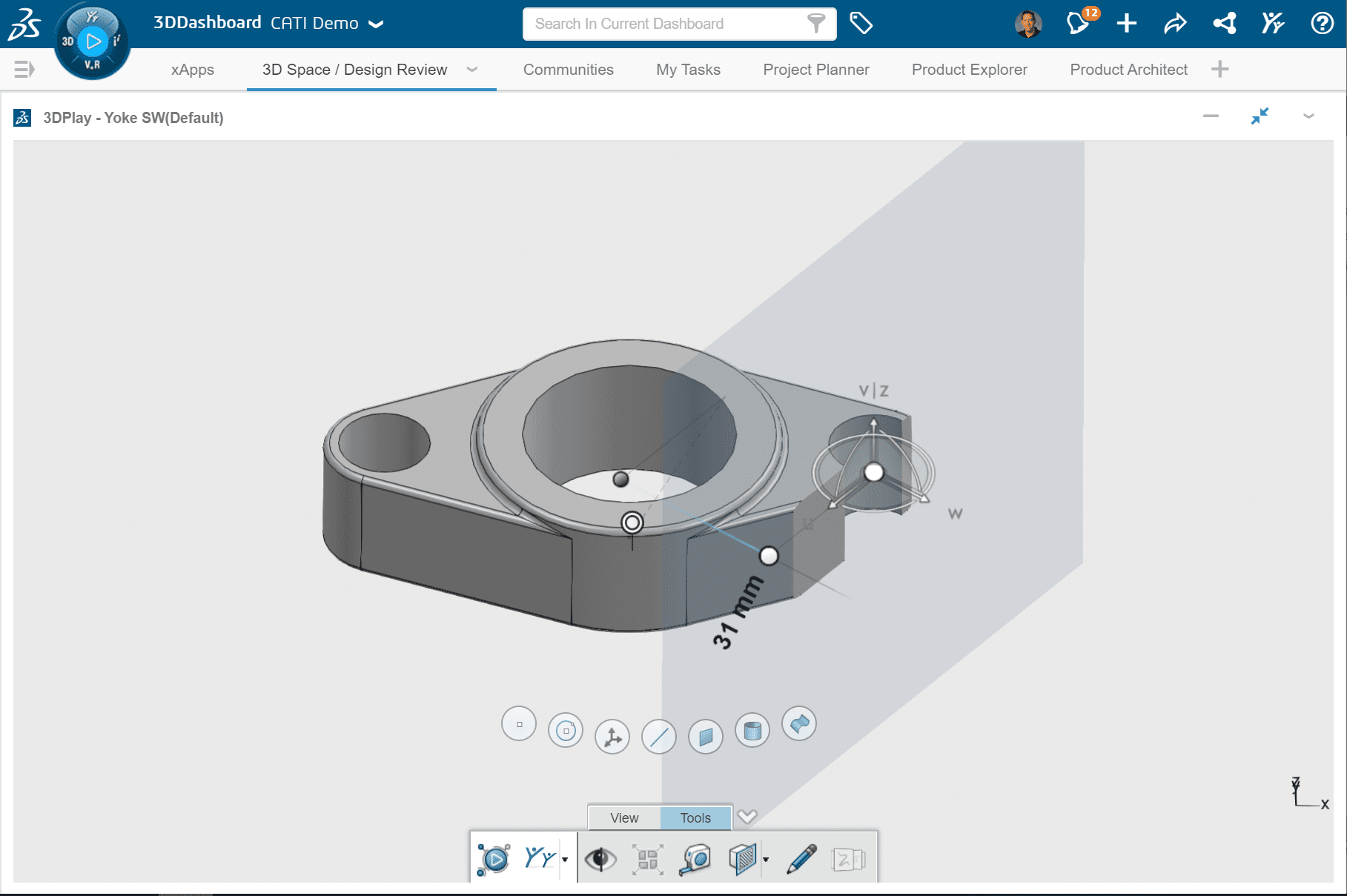 Explode
When viewing and assembly in 3DPlay is an assembly, there is an Explode tool and slider bar to explode and collapse all of the components in the assembly and see what is there.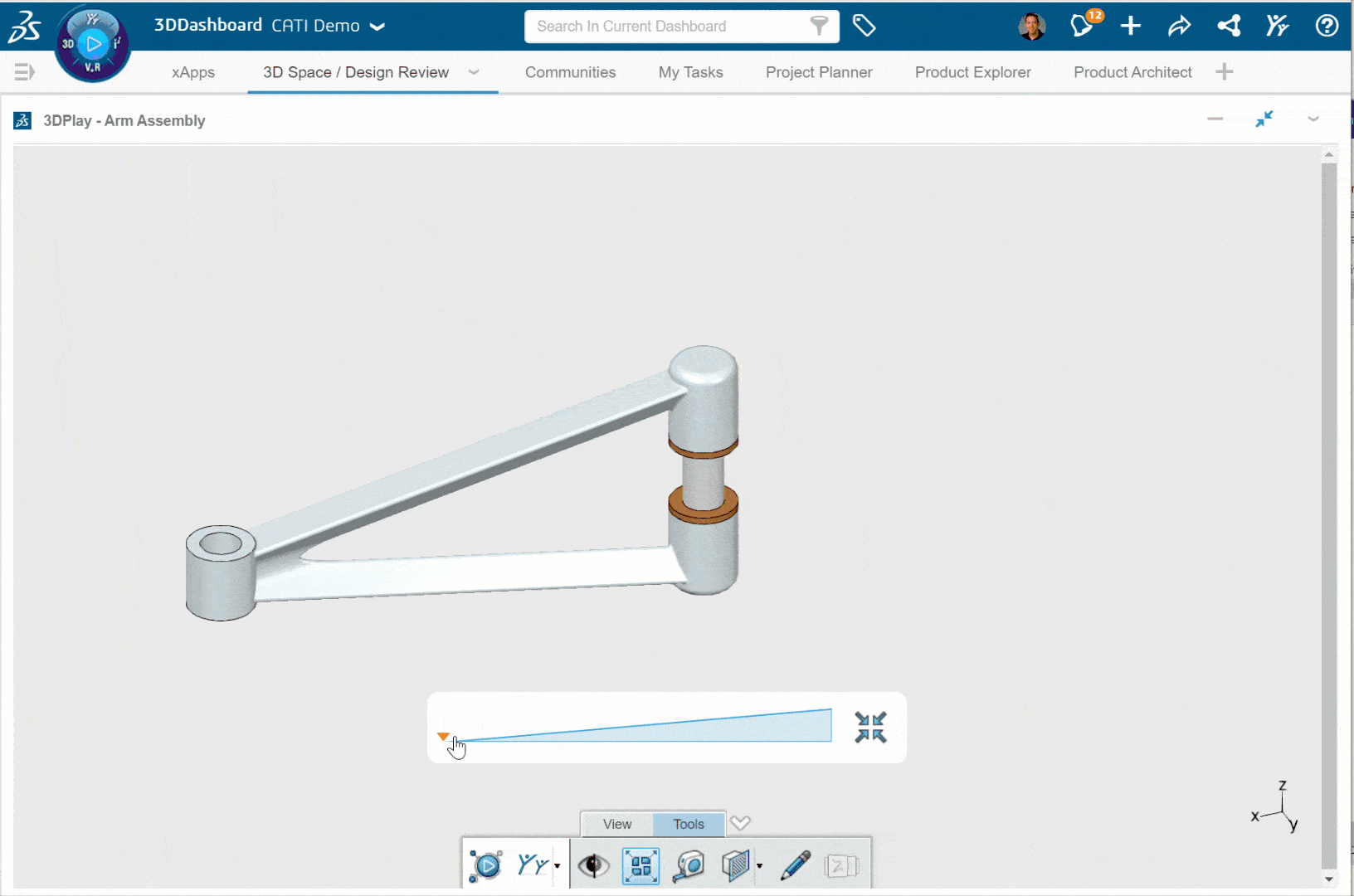 Collaboration / Design Reviews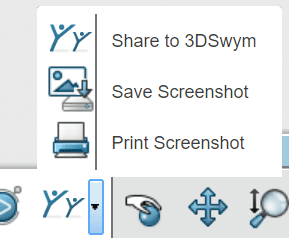 So, you've used all the great tools in 3DPlay to get what you need from a file, but what if you want to share your markup, section view, or measurements with other people in your development process?
Right inside the 3DPlay tool are several sharing/collaboration options.
The best of these is "Share to 3DSwym". This will let you create a post in one of your Swym communities with the image imbedded into it so people can see what you are talking about and then of course get the conversation and collaboration going by replying to your post!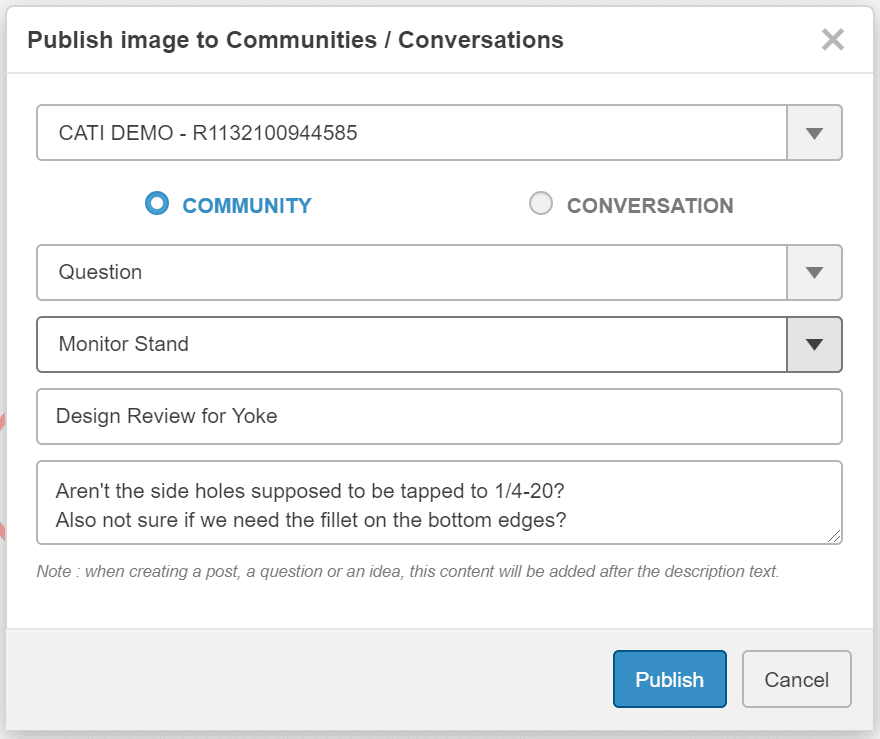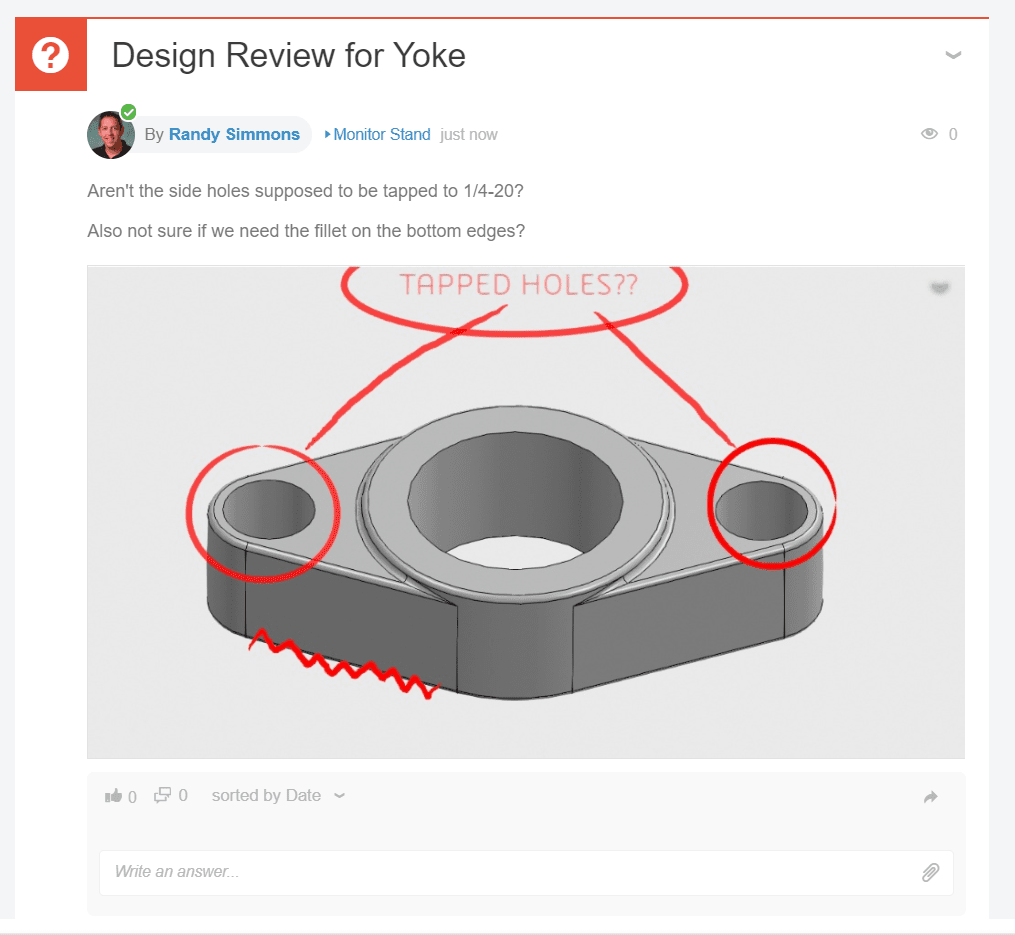 This app is REALLY great/fun for touch devices, whether that be a touch screen laptop, tablet, or phone, and since the app is running in a browser (like most apps on the 3DExperience Platform) all of this functionality is available to anyone in your company, anywhere they may be!
One of the many file types the 3DPlay tool can view is .SMG. This is the standard output file type for SOLIDWORKS Composer, our assembly instruction authoring tool. Rather than having someone you want to share interactive Composer output with go to all the trouble and effort to download the Composer Player tool just to view it, 3DPlay is a great, easy alternative! (see example file in the links provided below)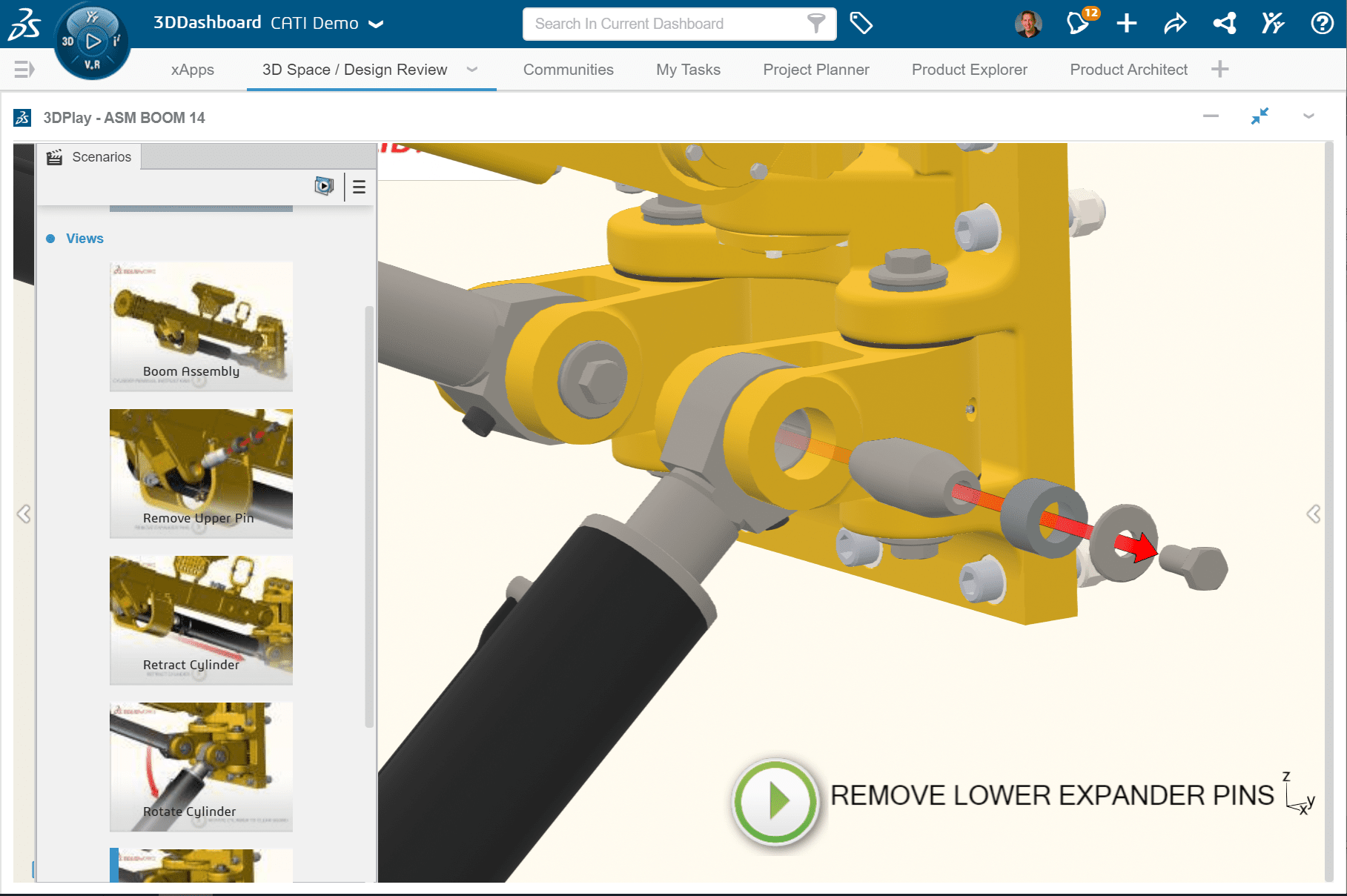 Another awesome use of 3DPlay is when a file is shared with people outside of your company/platform via another base app called 3DDrive, the 3DPlay app is INCLUDED. This gives someone who has no roles and isn't even associated with your platform in any way the ability to view the file (and even mark it up) before downloading or approving it! For more info on 3DDrive see this CATI Blog post.
Here is a link to a cad model, shared through 3DDrive, so you can see the 3DPlay tool in action. Be sure to try out all the measure, markup, explode tools!
Here is a link to an .smg file (Composer output), shared through 3DDrive. Click on the big green play button at the bottom to animate through the maintenance instructions right inside of 3DPlay! You can of course stop and zoom/pan/rotate anytme…
*To use/view the content in these links above, you may need to create a free 3DEXPERIENCE ID.