Which SOLIDWORKS Package Is Right for Me?
So, you're interested in SOLIDWORKS and found out there are three different tiers to choose from, but you're not sure which one meets your needs. No worries! I'm here to help you find the best flavor of SOLIDWORKS for you. I did say flavor because we're going to treat the different packages of SOLIDWORKS like ice cream, because it's delicious.
SOLIDWORKS comes in Standard, Professional, and Premium packages. Each package adds more capabilities to the software. Think of it in terms of scoops of ice cream. One scoop is Standard, two scoops is Professional, and three scoops is Premium. This means that each package has the capabilities of the package below it as well as additional capabilities.
SOLIDWORKS Standard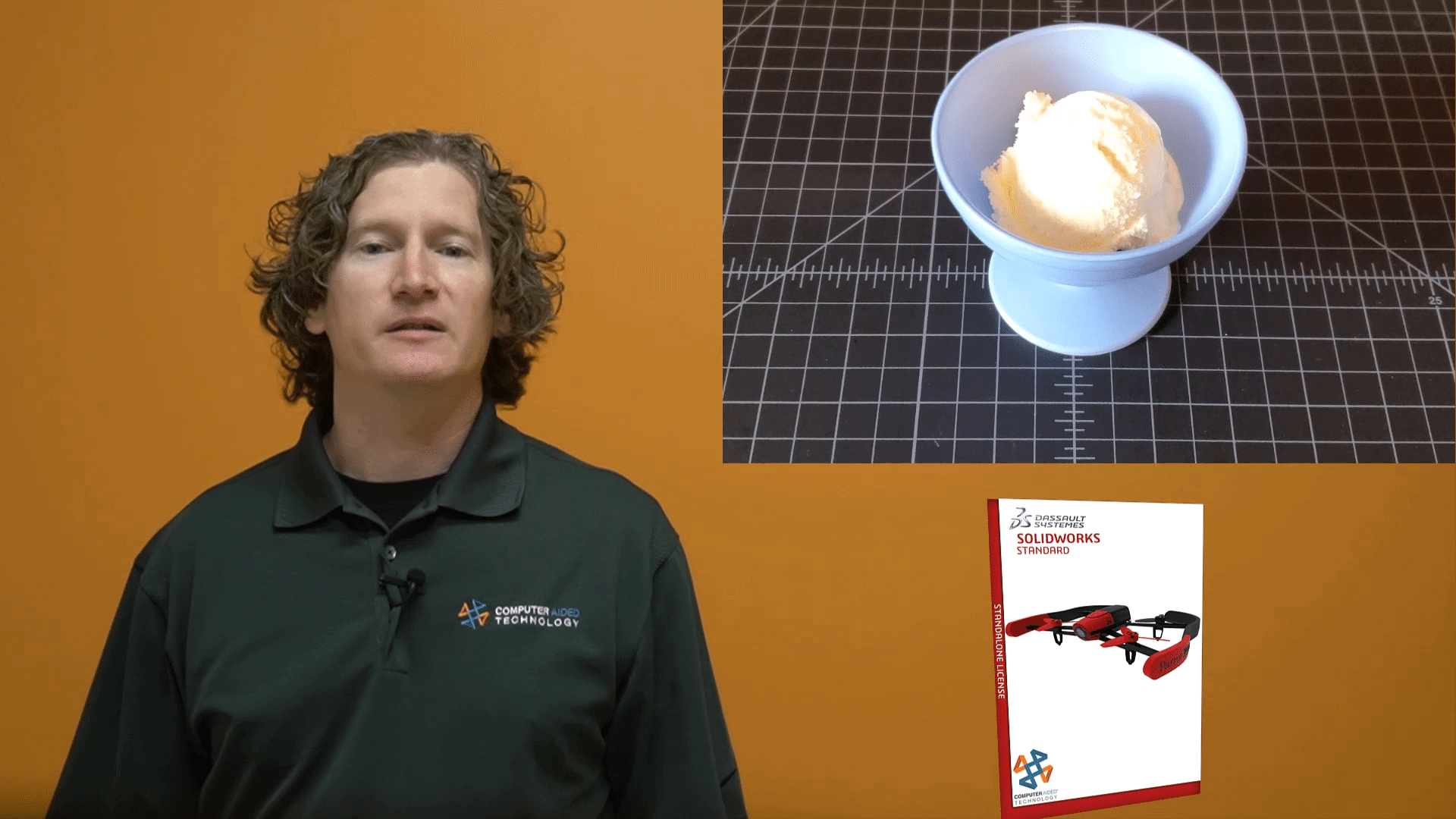 Scoop One (Standard) gives us all of the functionality to create parts, assemblies, and drawings. Standard provides preconfigured toolbars to make our workflows straight forward.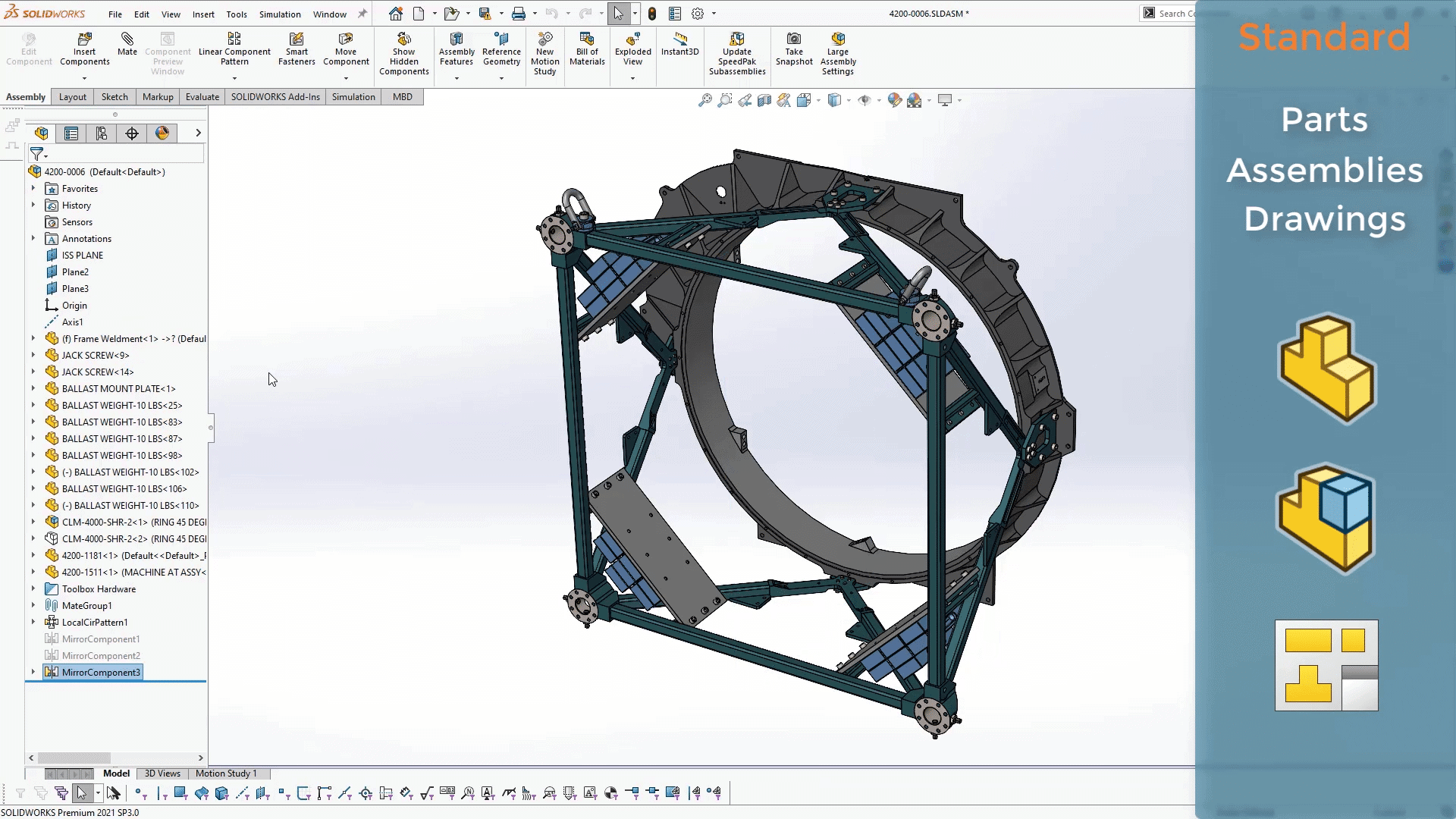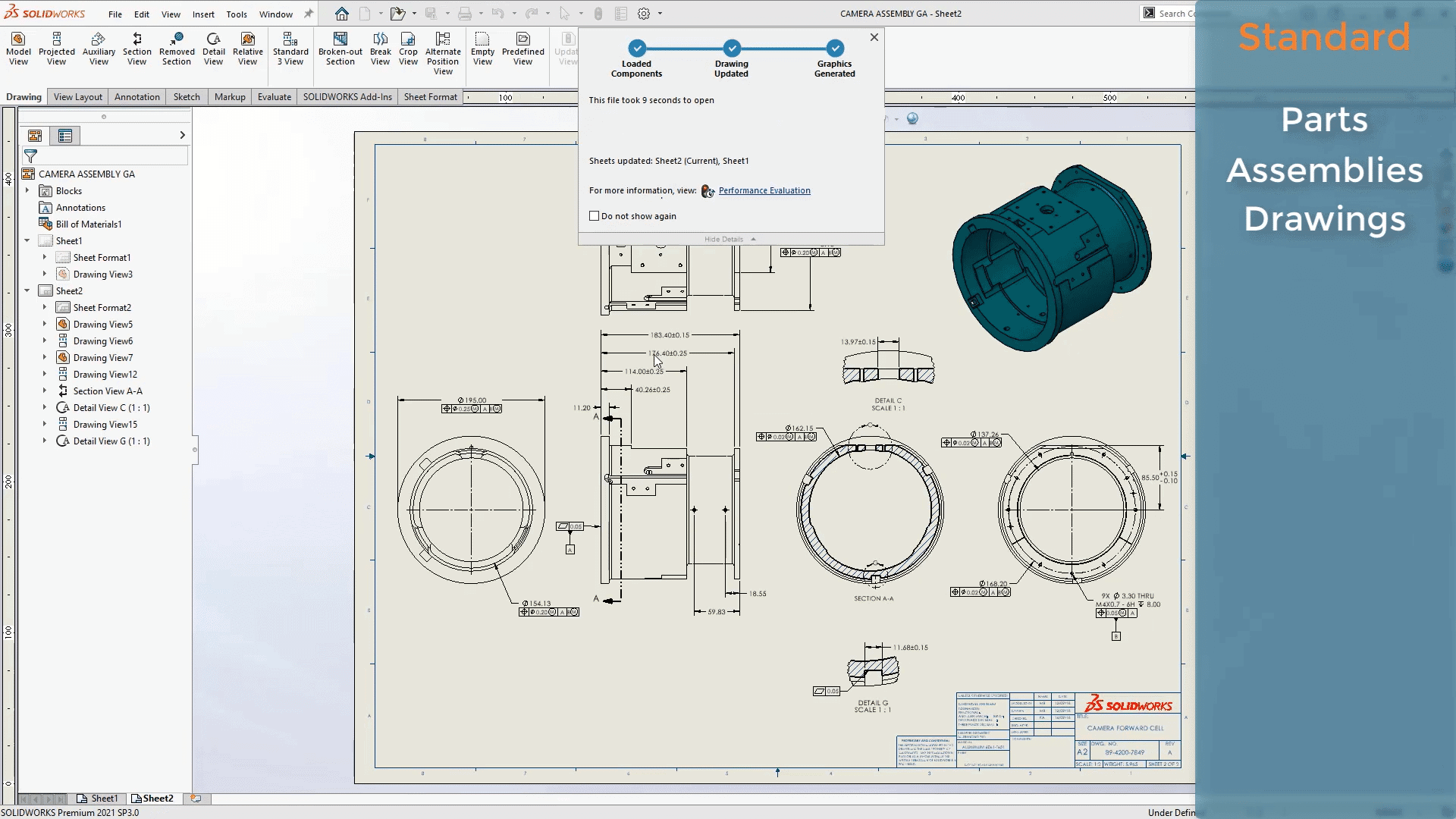 We can design welded structures like an aluminum structural frame with our Weldment Toolbar Tab.
Sheet metal projects are easy because we can choose whether to start with flat part that we add flanges to or we can convert 3D geometry into a flat part. Of course, once we're done, we can flatten the part and create a DXF.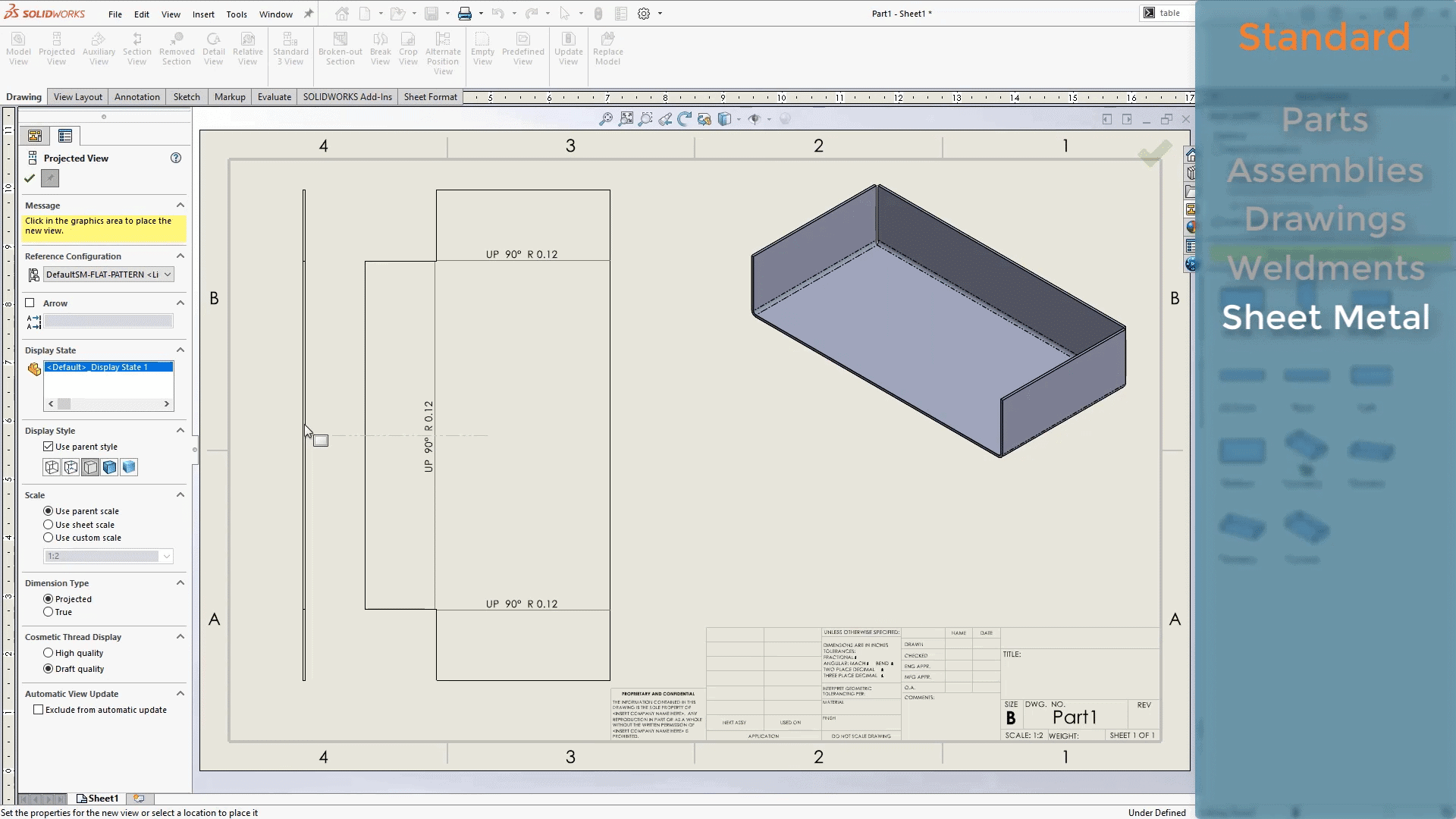 If organic shapes and molding are more your flavor, then our Surfacing and Mold Design tools will put a smile on your face. There are even tools for working with mesh files or converting the mesh into Solid Model geometry.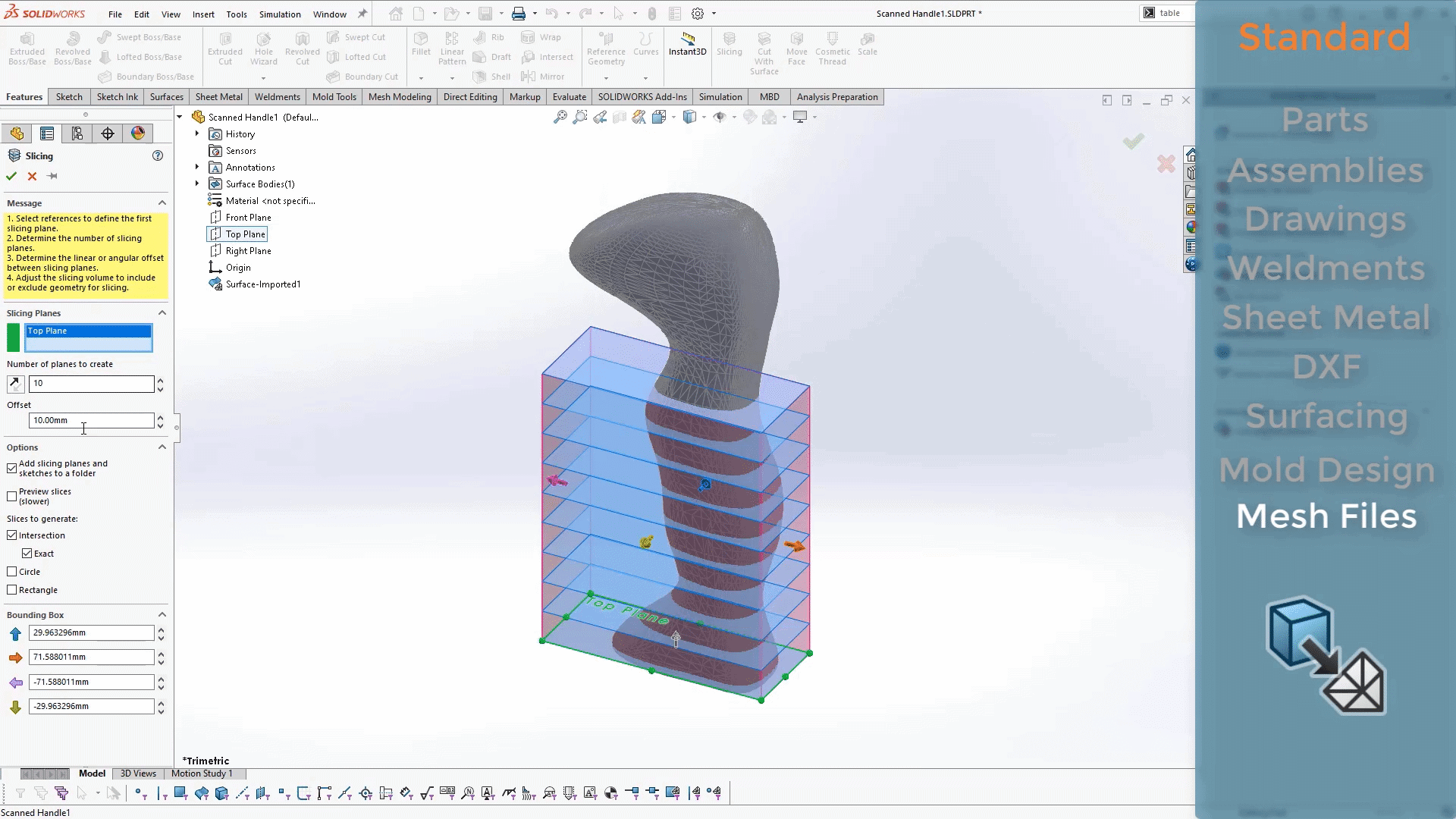 Not to mention the ability to work with other CAD file types through 3D Interconnect without the need for translating them. You have the ability to direct edit these files if necessary or you can just drop them into assemblies and mate them as you would any other SOLIDWORKS file.
Even CAM software is included. SOLIDWORKS CAM Standard, gives us 2.5 axis CAM programming for the milling of parts. Watching the simulated machining toolpaths never gets old.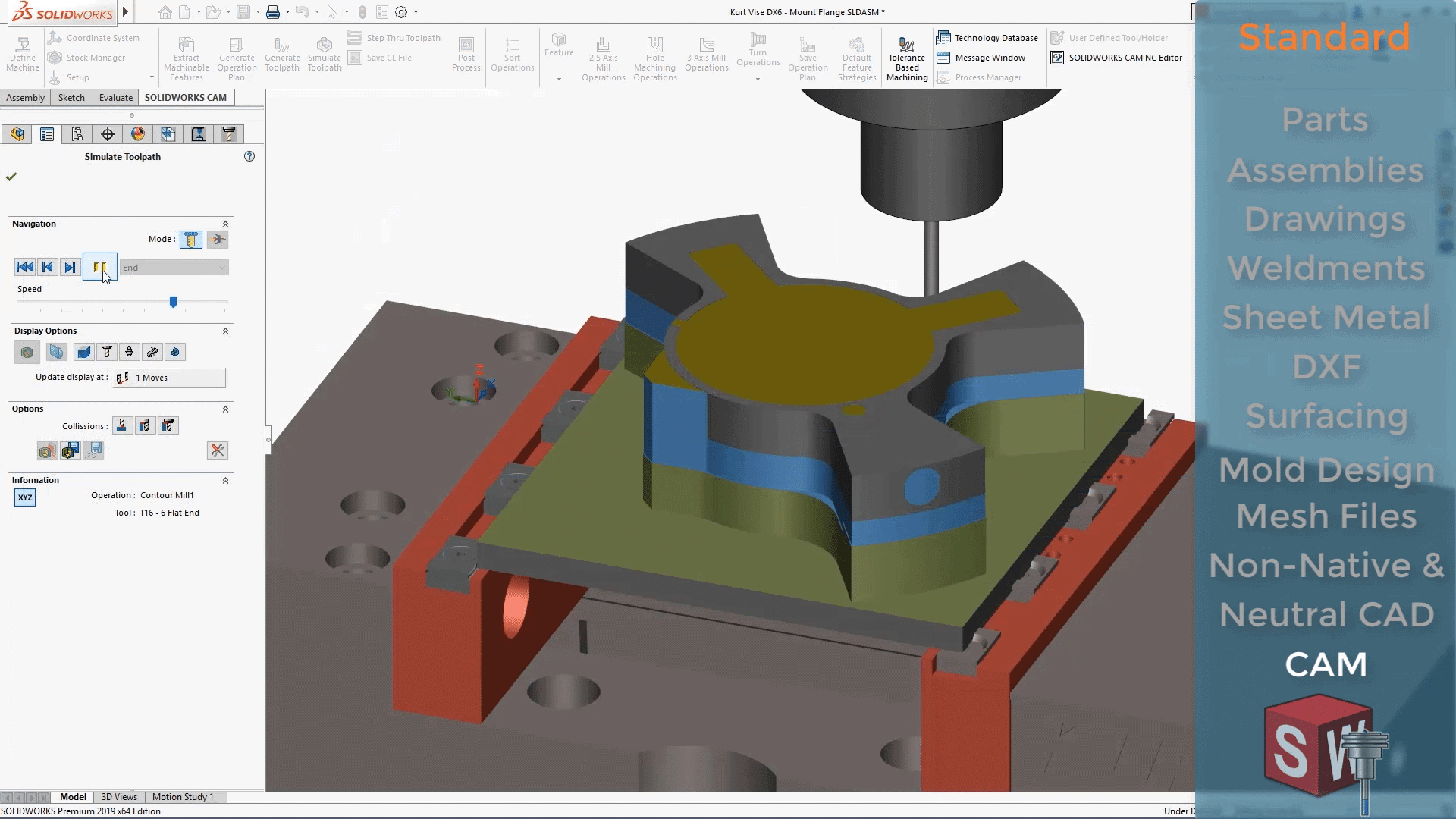 SOLIDWORKS Professional
Scoop Two (Professional) has all of that plus more. This scoop has PDM Standard for robust file management, Visualize Standard for Photorealistic rendering, the SOLIDWORKS Toolbox, and Scanto3D. PDM Standard gives us a safe place to store all of our files. It also allows us to better manage our data with version and revision control. We can eliminate duplicate files, rename and move files without losing references and powerful search functionality.
Visualize Standard lets us create high resolution images for websites, marketing brochures, or sales meetings.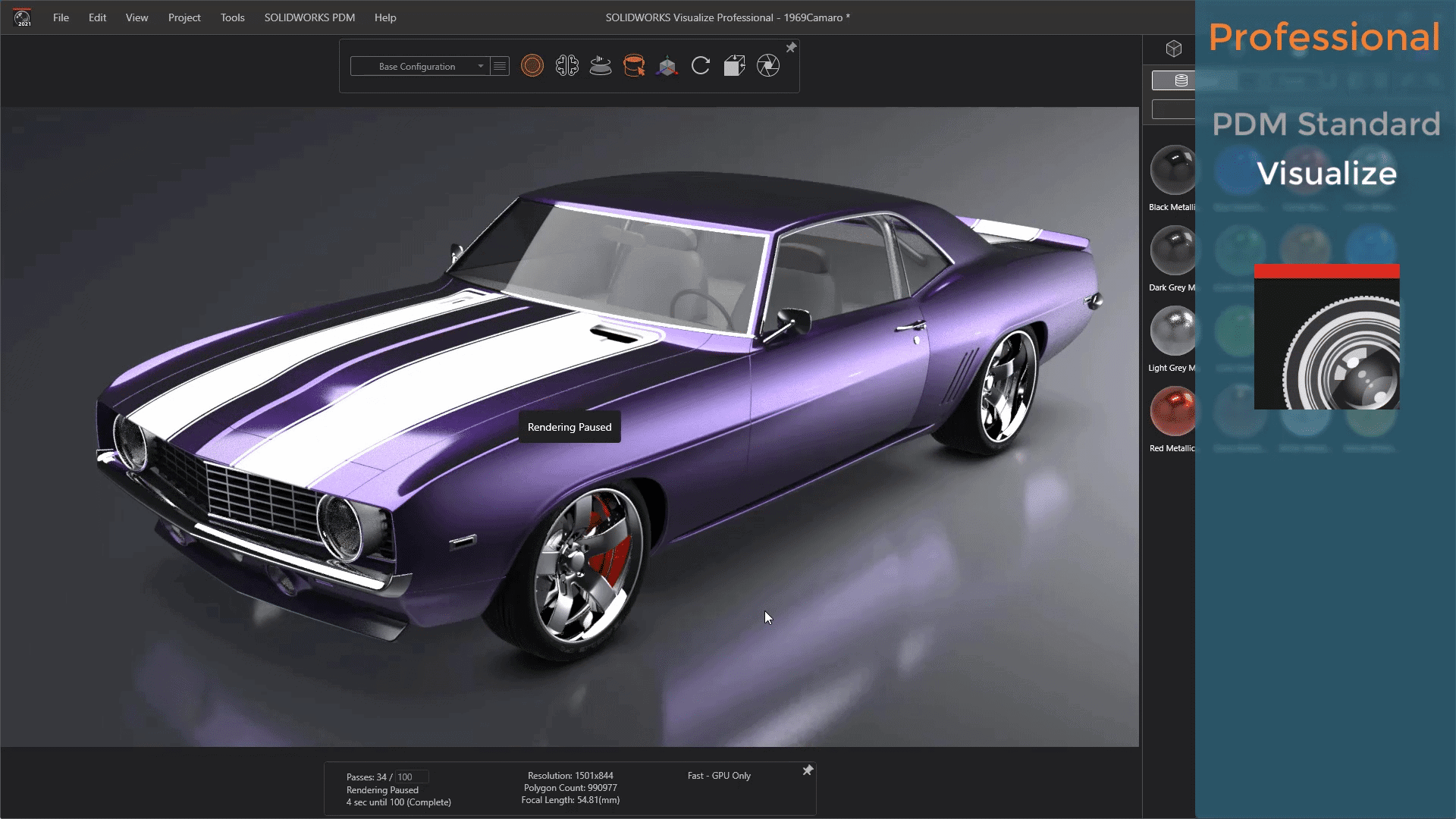 I love everything so far, but the Toolbox is probably my favorite part of this scoop. It makes life so much easier and more efficient because it doesn't just provide hardware for my designs, but it allows me to create that hardware more efficiently using Smart Fasteners. Smart Fasteners allow me to automatically populate the threaded holes I created in my designs.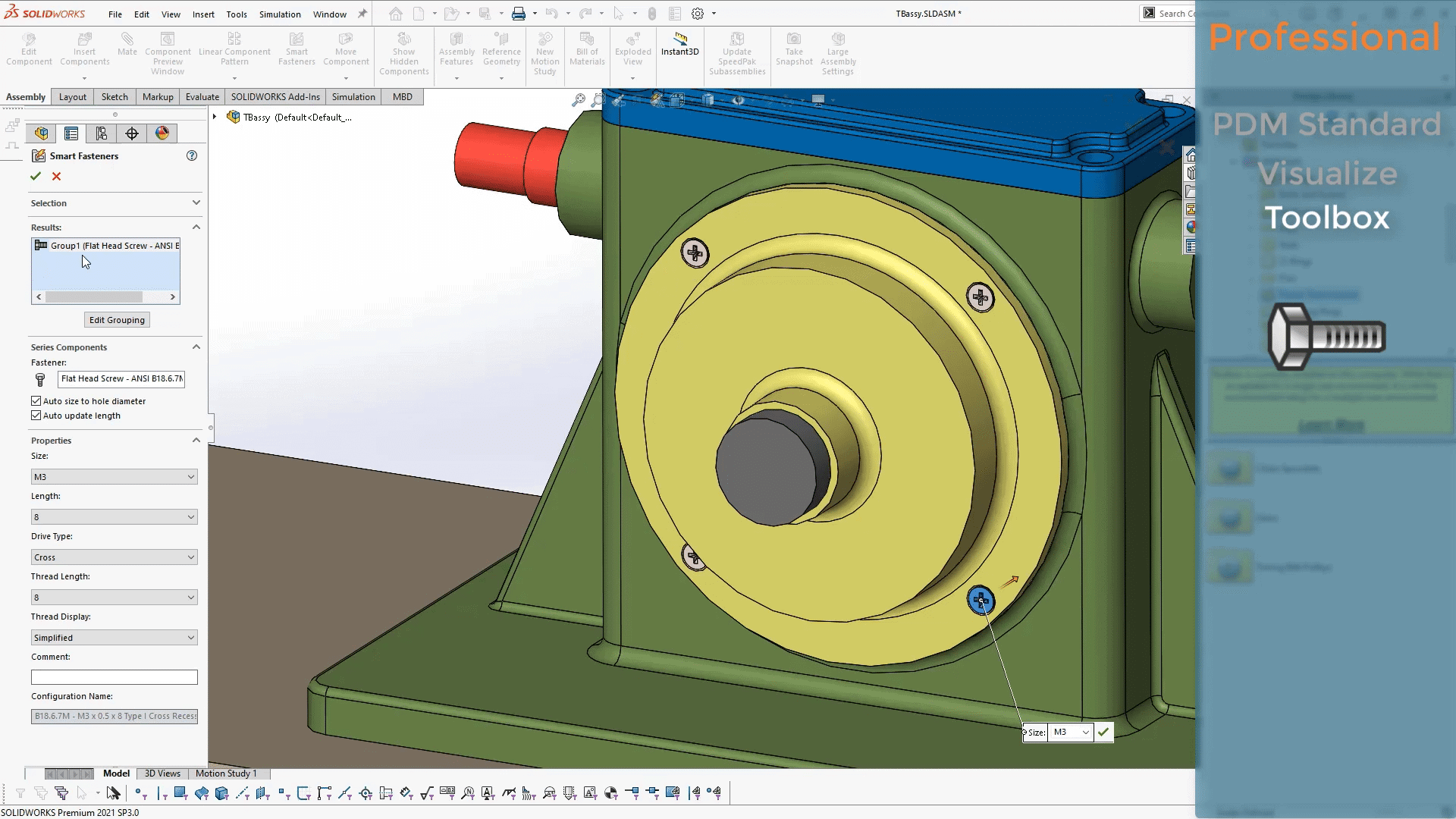 Scanto3D is for importing and converting Point Cloud and mesh files for reverse engineering. It even has a built in Automatic import option.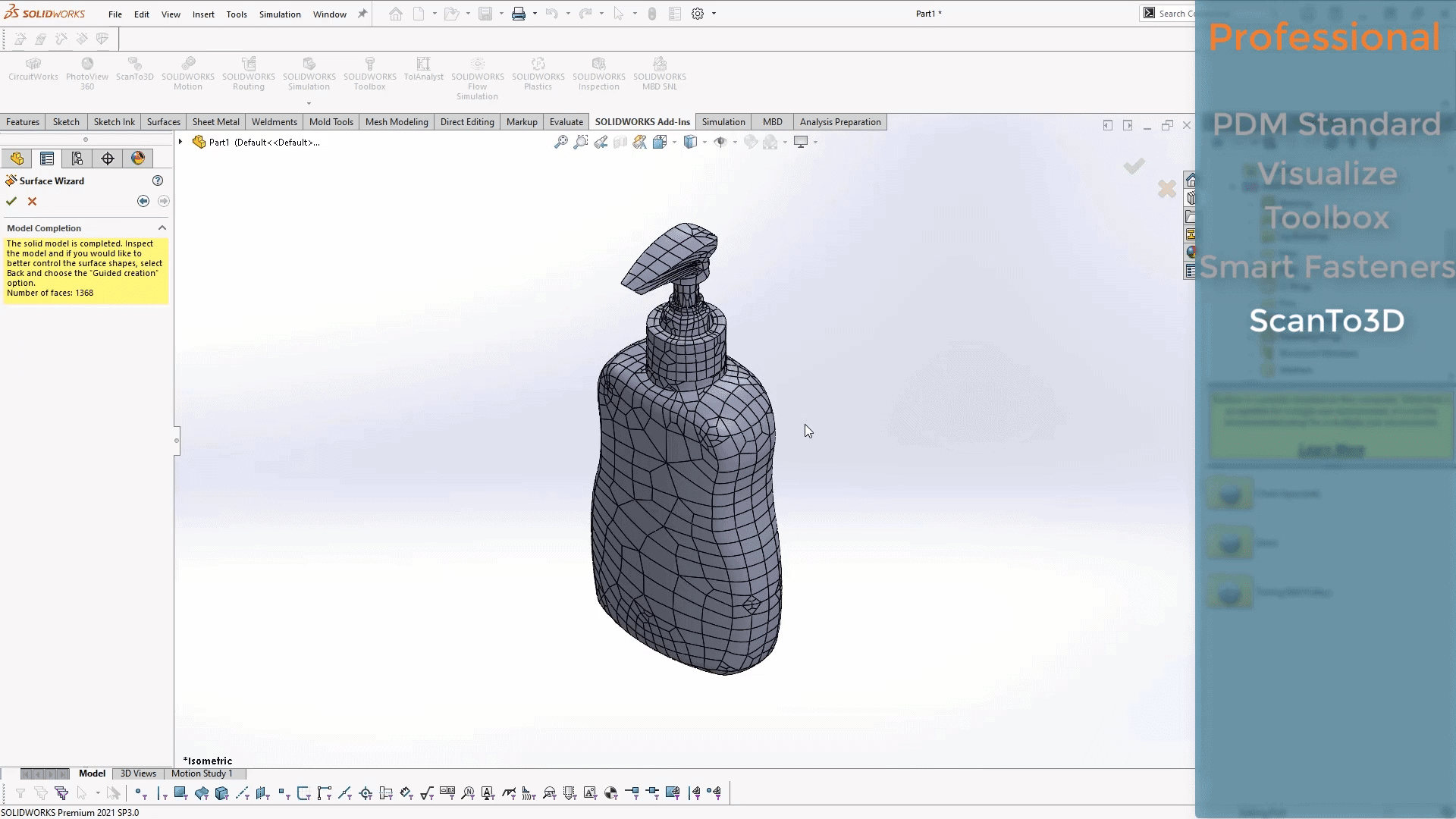 SOLIDWORKS Premium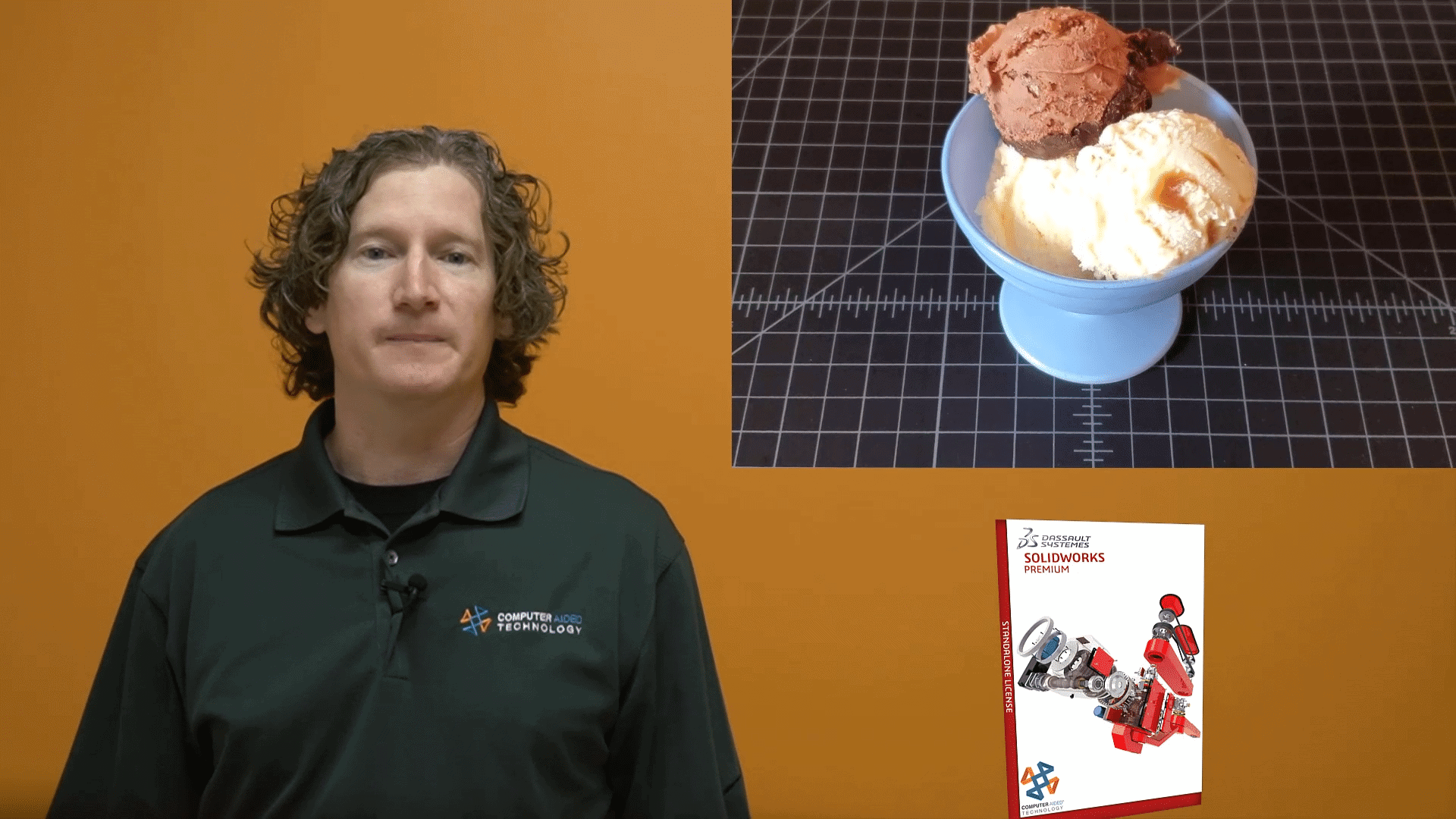 Scoop Three (Premium) adds routing capabilities that include: wiring, piping, tubing, and HVAC. Which means no more brain freeze headaches for cut lengths and BOMs.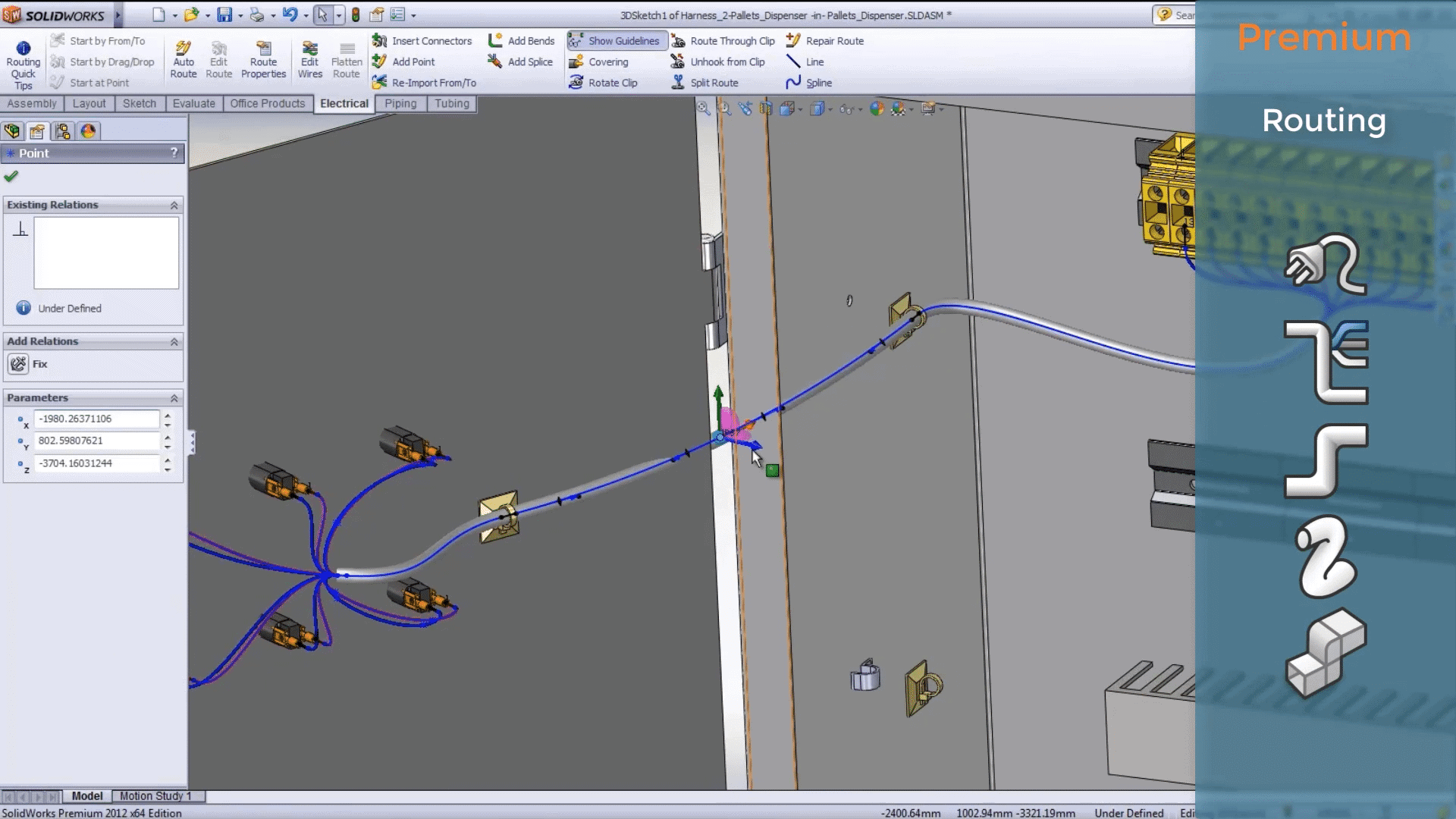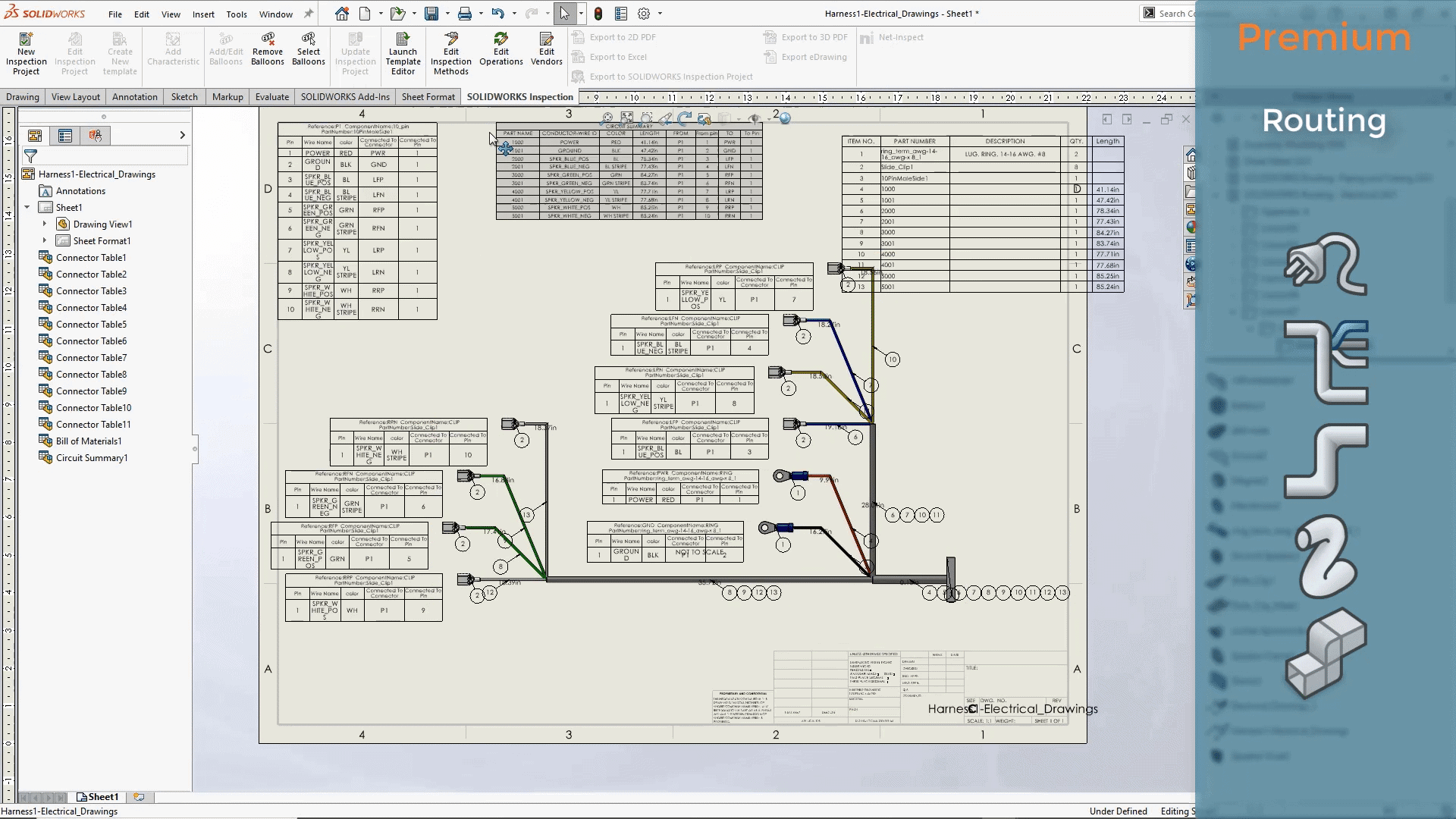 3D Interconnect is also expanded in this scoop to import and work with CATIA files.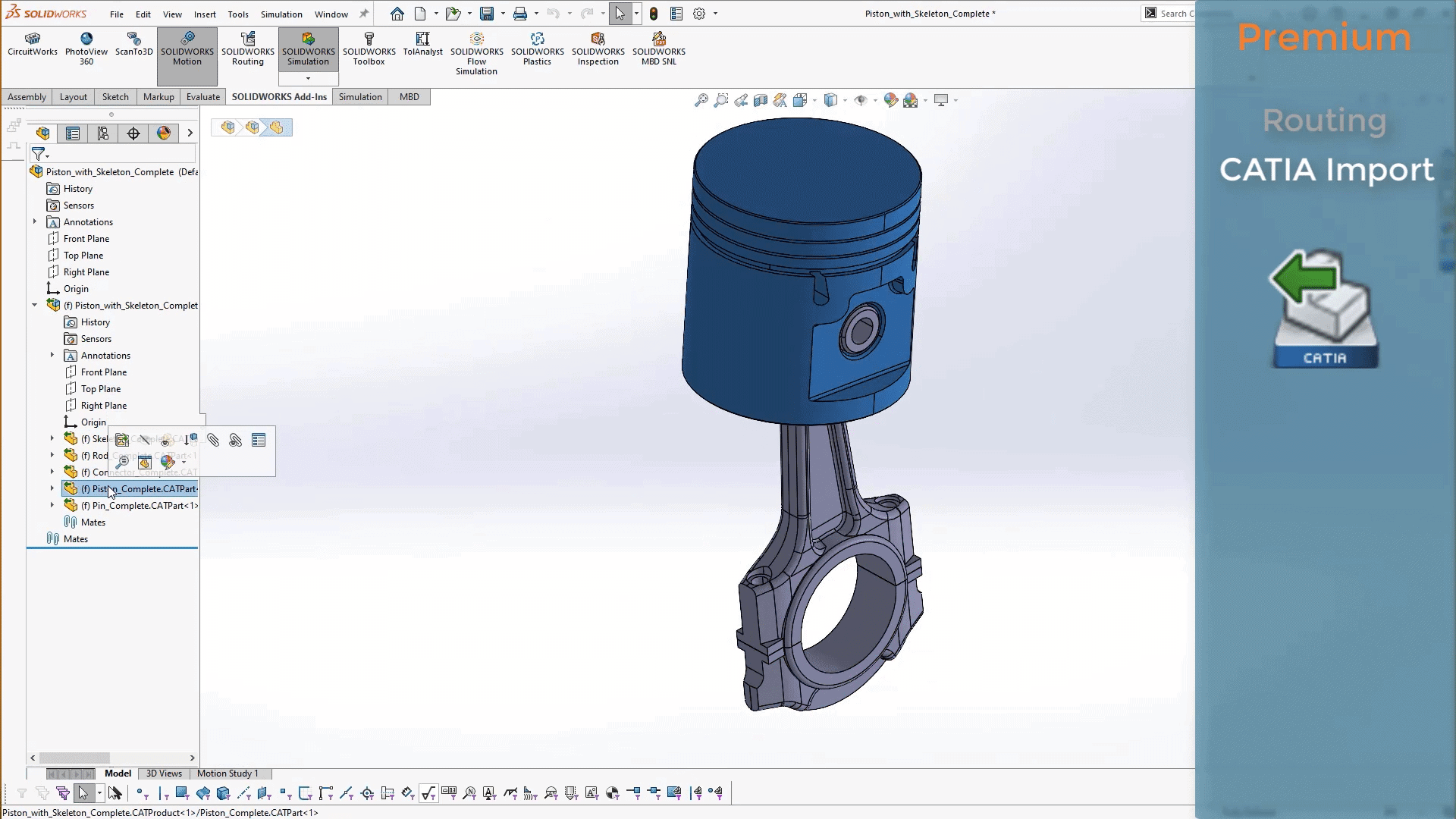 You gain the ability to perform Motion Analysis on assemblies, this is a great tool for sizing motors.
Last, but not least, and this is my personal favorite, you can perform Static Analysis FEA studies for parts and assemblies. This is an indispensable tool for anyone who needs to design components. It shows how our design will be stressed under loading conditions, strain on the system, and deformation or displacement as well. Basically, you get to check your design virtually before it ever gets made in the real world!
This is just a brief overview to highlight some of the key differences between the different flavors of SOLIDWORKS. We are ready for your order no matter the number of scoops. Call us today and let us know if you want one, two, or three scoops. We look forward to hearing from you!
James Reeher
Application Engineer
Computer Aided Technology