Wood Panel Design in SOLIDWORKS
SOLIDWORKS does a lot of things very well. It has a ton of features, specific to a bunch of different industries. However, one missing industry that I've noticed is Paneling and Millwork. As an example, if you have a box that is going to be covered in paneling, what's the best way (in SOLIDWORKS) to accomplish this? There isn't a real tool built in to SOLIDWORKS at the moment, but we can use some Sheet Metal features to workaround this.
For an example of when paneling is important, take a look at the part below. It's a basic cabinet that is going to be made out of particle board, or some other material that doesn't have a perfect outer face.
The most common way of finishing a product like this cabinet, is to cover it in paneling.
Using SOLIDWORKS Sheet Metal tools, we can use the "Convert to Sheet Metal" option to create individual "sheet metal" bodies that will represent the paneling pieces. By turning on Reverse Thickness – the paneling bodies will be created on the outside of the existing Cabinet. By turning on Keep Body – the cabinet body won't be absorbed by the Convert to Sheet Metal feature.
Repeat this process on the other outer faces of the cabinet to cover the rest of the faces, and you're done!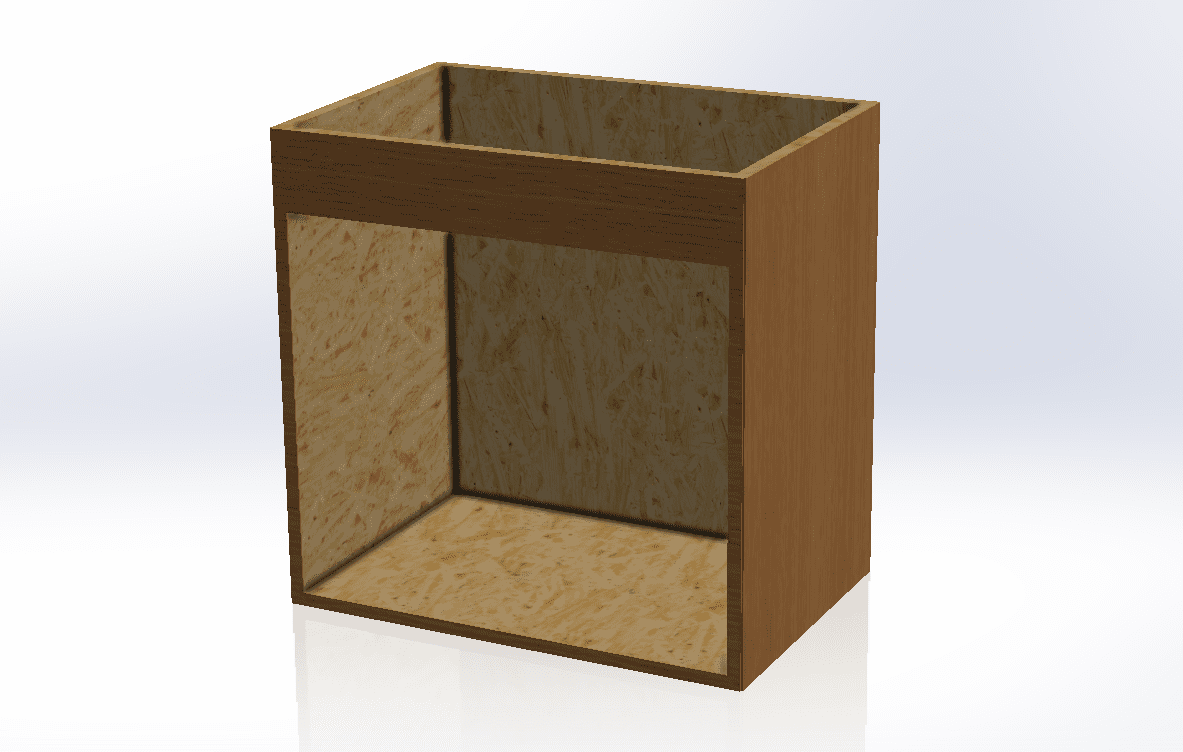 If you have any questions or comments, let us know!
Justin Maxwell
SOLIDWORKS Technical Support
Computer Aided Technology, LLC