2D CAD Software: Easily Create 2D Designs with DraftSight
If you're a designer or engineer, you've likely worked with 2D CAD at one point or another. Although 2D design has become less prevalent with the release of 3D CAD, it is still a useful tool for many professionals, including those in architecture and construction. Because of this, many companies have a variety of 2D CAD software options in recent years, including industry leader SOLIDWORKS.
Whether you're a student just learning about CAD or a seasoned professional looking to streamline your 2D design, there are effective, low-cost 2D CAD options available. Here's what you need to know about 2D CAD software and how to easily download 2D CAD software like DraftSight.
What is 2D CAD Software?
2D CAD software lets users create, edit and view their 2D designs on a digital interface. Designers and engineers can work faster and with more precision than with manual drafting, and can easily replicate an action or undo a mistake while still maintaining scale. Digital designs also make it easier for creators to copy and share their work, streamlining the overall design workflow.
What is the Difference Between 2D and 3D CAD Software?
The difference between 2D CAD software and 3D CAD software is in the names: 2D CAD software has the capability to create 2D designs, while 3D CAD creates 3D designs. Although 2D design still has its uses, 3D CAD is typically preferred by designers and engineers because it makes it easier to create complex designs and identify errors. 3D CAD software like SOLIDWORKS has the advantage of interface and collision checking (which reduces errors) and eliminates the need for manual updates. Simulation software even allows for virtual testing of each design, allowing designers to troubleshoot early in the design process.
2D CAD software like DraftSight makes it easy to create your 2D designs and transition to 3D models later if needed.
What is the Difference Between DriaftSight Standard, Professional, and Premium?
We recommend DraftSight for 2D CAD users wanting the best 2D CAD software. DraftSight Standard offers a professional-grade 2D CAD experience with an easy-to-use interface and is compatible with Windows®, Mac® or Linux®.
SOLIDWORKS offers three different options with additional features depending on the capabilities you need.
DraftSight Standard: Perfect for students and anyone else familiarizing themselves with 2D CAD software, DraftSight Standard can be accessed and downloaded for $99/year.. It comes with access to training materials and tutorials and allows users to easily create, edit, and markup their 2D designs.
DraftSight Professional: Building on the straightforward 2D design tools of DraftSight Standard, DraftSight Professional offers a more comprehensive 2D CAD package including a toolbox and design library, batch printing, PDF underlay, and the ability to compare two drawings. A 12-month subscription can be purchased for $199.
DraftSight Premium: DraftSight Premium is a great option for large organizations requiring network licensing. Users who don't need a network license can use the less expensive DraftSight Professional. DraftSight Premium can be purchased for $499/year.
DraftSight Free Version
If you're currently using a free version of DraftSight 2018 or a previous version, you may continue to do so until December 31, 2019. All free versions of DraftSight will terminate after December 31, 2019. If you have questions about which version is best for you, contact us below.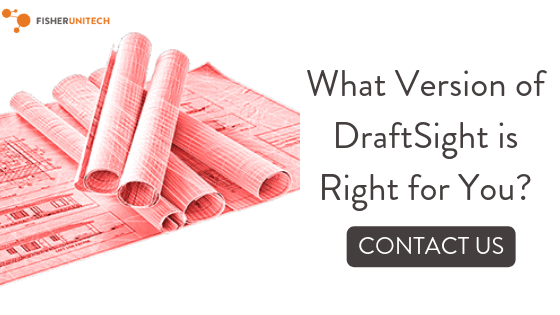 Related Articles
Introduction to the Fisher Unitech Design to Manufacturing Series
How to get a SOLIDWORKS Free Trial
SOLIDWORKS 2020 Features Revealed
About the Author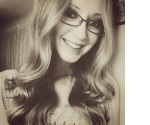 Angelle Erickson writes about how companies are using innovative technologies, such as 3D printers and SOLIDWORKS software to increase productivity, improve product development processes, and maximize business potential.