The Impact of 3D Printing Technology on Assistive Devices
3D printing is making a significant impact in the medical industry. Whether you're familiar with the technology or not, you've likely heard a story or two about medical 3D models, rapidly prototyped parts, or even attempts at 3D printed organs. These headline-making breakthroughs have important implications for patient care because they are typically more accessible and less expensive than their traditional counterparts. This is especially true of equipment like assistive devices, which are medically necessary but often extremely costly and time-consuming to produce.
Medical 3D printing companies, university research teams, and ambitious individuals have been making strides to address high costs and user needs by developing a range of assistive devices to further aid patient recovery and help those with injuries or disabilities. This is beneficial to both manufacturers looking for more efficient ways to produce devices, as well as patients looking for cheaper, high-quality options. Here's how 3D printing is making an impact on assistive devices.
3D Printed Prosthetics
3D printed prosthetics have become a game-changer in the medical field. Bulky, traditional prosthetics are facing stiff competition from an array of 3D printed options that offer greater functionality and customization. These products can be combined with bionics and sensors to perform more precise and complex tasks; the LUKE Arm, for example, "uses electromyogram (EMG) electrodes to detect electrical signals created when the wearer's remaining muscles contract," and transmit signals to a processor that controls the prosthetic's movement. The use of smart electronics has made prosthetics more responsive to users and opens up exciting opportunities for future advancements.
Personalized Prosthetics
In addition to increased functionality, 3D printed prosthetics can also be customized for a more realistic or personalized appearance. A company called Unlimited Tomorrow, for example, is using Stratasys printers to make a prosthetic prototype that matches the owner's skin tone and has paintable fingernails. Other companies make prosthetics personalized to each person's personality; notably, the company UNYQ offers multiple designs available in 30 colors.
Accessibility
The use of 3D printing has also made prosthetics more accessible than ever before. People who might not otherwise be able to afford or receive a prosthetic – like occupants of war-torn countries like Sudan – have been able to use effective but relatively inexpensive 3D prosthetics provided by companies or individuals. In fact, an entire community has sprung up around 3D-printed prosthetics, matching volunteers with those in need of a device. Open-source designs and the lower cost of materials has helped empower creation in a way that wasn't possible with traditional methods.
3D Printed Equipment: Wheelchairs & Walkers
In addition to prosthetics, additive manufacturers are also taking innovative new approaches to assistive devices like wheelchairs and walkers. One designer worked alongside Materialise to create a customized and lightweight 3D printed wheelchair that combines comfort and ease of use with a design that is more sleek and modern than traditionally manufactured models. In the same space, Icon Wheelchairs has created customized parts of wheelchairs, including products designed with SOLIDWORKS to handle rugged terrain. Other notable designs include the prototype for a stylish and functional walking stick, and a multifunctional prototype walker.
The commonalities? These devices tend to have more features and better, more aesthetically pleasing designs, which make them more attractive and user-friendly.
Impact of 3D Printing on Patient Recovery
The use of 3D printing in the medical field has had a major impact on the way assistive devices are made and how people use them. The wide selection of 3D printing materials has allowed manufacturers to produce durable but lightweight devices that can be more easily customized with CAD software. The steady adoption of 3D printers and lower costs of additive manufacturing has made assistive devices like prosthetics more readily available and given a better quality of life to people who might not otherwise have had access to them.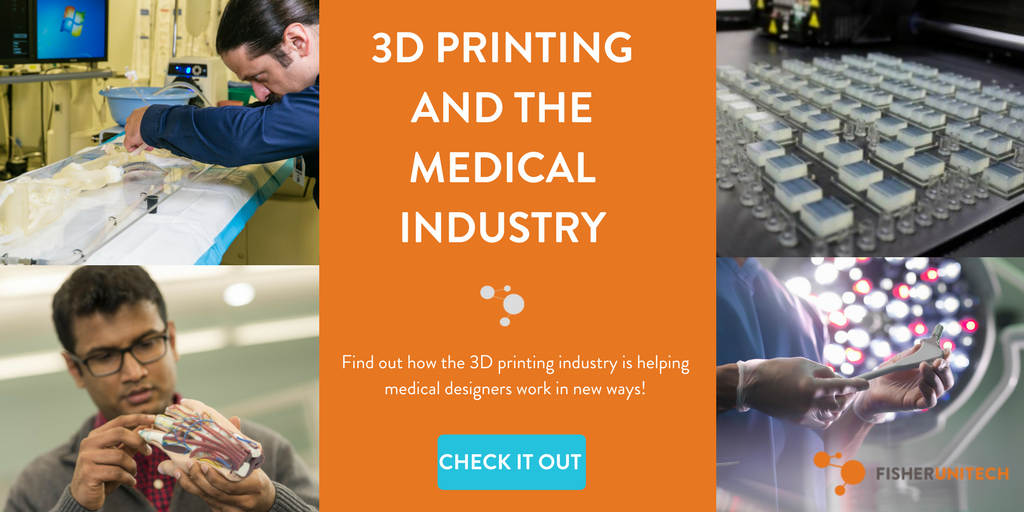 Images courtesy of UNYQ and enablingthefuture
Related Articles
Medical 3D Printing Saves Lives and Helps Surgeons Reduce Complications
3D Printing and the Medical World
Innovations in Medical 3D Printing: What You Need to Know
About the Author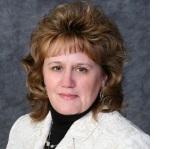 Lisa Hannon is a marketing manager at Fisher Unitech. She develops content for 3D printing topics that have an impact across all industries that are researching ways to maximize getting products to market faster as well as cost savings with 3D printing solutions. Lisa has worked as a marketing management professional since 1998, most recently with Stratasys. You can follow her on Twitter: @lmci37.