Medical 3D Printing Saves Lives and Helps Surgeons Reduce Complications
Medical 3D printing is well on its way to giving surgeons a way to practice before game time. For preoperative planning, it allows surgeons to see the specific anatomic problems of individual patients. In essence, medical 3D printing takes MRI scans, CAT scans, etc., which doctors often use, and turns them into 3D objects that are exact replicas of a patient's anatomy – including their pathologies. These 3D models allow surgeons to plan and perform a preoperative surgery, with the exact instruments they will use days or weeks before the patient is on an Operating Room table.
Sales for medical 3D printers have been steadily growing over the past few years and numbers are expected to continue rising and generate substantial revenue by 2025. Stratasys, the leading maker of these products, has shown the powerful capabilities that can be achieved, especially with their Stratasys J750 3D Printer, which contains 6 material bays allowing users to digitally blend over 360,000 color options.
3D printing is not a new technology. It has been used for decades in manufacturing to make such things as rapid prototypes and actual industrial parts.
But advances in medical 3D printing technology – that can now produce both rigid and soft plastic material, transparent or colored layers, smooth finishes, and micron-precision outputs – have made the current generation of medical printers useful for a variety of purposes, including medical education and patient communication.
While these are practical tools for hospitals, they do not have the transformative potential that 3D printing has for pre-operative planning, especially when surgeons from multiple specialties work simultaneously on a patient. Like pilots training in a flight simulator, surgeons can try a variety of options – and fail – without consequence. What they learn in the process is carried into the operating room.
3D Printing reducing medical complications
During a TEDx lecture in Utrecht, (Netherlands) neurosurgeon Bon Verweji, spoke of his operation on a 30 year old female musician.
She had a large brain aneurysm in the middle of her skull and he did not yet have the technology for a medical 3D model of the brain. His challenge: Figure out how to approach the aneurysm, because in order to treat it, the non-critical vessels in her head had to be painted. Verweji tried to build up a three-dimensional model in his mind, based on a 2D scan, his imagination and his experience.
Because the aneurysm was located in the middle of the skull, he had the option of approaching it from the left, center or right of the skull. Verweji opted for the right side.
"But still, a very experienced surgeon will once in a while encounter some very unpleasant surprises."
"After a few hours in surgery I realized I did not have the right overview," said Verweji. "I was close to the aneurysm, I prepared it, and it burst."
The bursting itself is not a problem because the surgeon can close down the blood flow to the affected vessel. But there only has 10 minutes to fix the burst aneurysm and get the blood flowing to the brain again. If not, the patient is likely have a stroke, which in this case did happen.
"Realize that this can happen every day for every type of surgeon in every hospital…all over the world."
Verji said he wishes he could do the surgery again. Then he couldn't; now he operates in advance by using a 3D model that shows any aneurysm, and the surrounding vessels, in their exact positions within the skull.
3D printing saves lives
The Medical 3D model is "100 percent sure. I won't say that experience isn't important…but the approach can be done better by a younger surgeon who uses the technology, than by an older surgeon who does not."
In another case, using the same technology, a cancer surgeon at the Mayo Clinic removed a lung tumor that had wrapped around the patient's ribs. Using the 3D model at right, the surgeon was able to avert "a more complicated surgery and painful recovery," as stated in a Mayo Clinic YouTube video. The patient was up and walking in hours. He went home in three days.
Shorter hospital stays are but one of the potential economic benefits of pre-operative 3D modeling.
Most of the economic benefits accrue to the hospital as reduced operating time (which is worth about $75 and $100 a minute). Reduced OR time, in turn, allows for greater throughput and maximizes the use of costly capital OR equipment.
Hospital surgeons and administrative executives report such benefits. But there are as yet no broad-based, peer-reviewed publications. Stratasys is working on better metrics based on available data.
Related Articles
3D Printing and the Medical World
Innovations in Medical 3D Printing: What You Need to Know
The Future of Manufacturing: 3D Printing Innovations
Don't forget to subscribe
About the author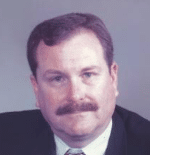 Bruce White has an extensive background in public relations, media relations, strategic communications, marketing communications and business development for healthcare startups, the medical industry, and several Fortune 500 companies. He received a BA in Journalism from Glassboro State College in New Jersey and is a United States Marine Corp. veteran.