SOLIDWORKS 2018 Preview
The time is coming right up to experience what's new in SOLIDWORKS 2018 and the latest in additive manufacturing technologies at one of our Design to Manufacturing Events. We're heading to several locations throughout the Midwest, New England, and Mid-Atlantic. Join us so you can engage with experts, learn what's new, and see in person what enhancements will help you keep up with the latest technology and software to benefit you and your business.
Keep reading to find out how you can get involved, what's on the agenda, and where we're headed.
What to expect
At each event, you'll be able to find out a little bit more about Fisher Unitech and how we're advancing manufacturing in America, by delivering, supporting, and training customers on the best product development software, additive, and subtractive manufacturing solutions available.
Also, we're so excited about SOLIDWORKS 2018 and new additive manufacturing technologies, we've been using them to take our delivery drone to new heights. You'll be able to witness first hand this use case example and other product demonstrations and real world examples to teach you how you can apply these tools to your business to increase productivity, accelerate innovation, and get your designs created.
https://www.youtube.com/watch?v=Lm3Dg9KH5LI
SOLIDWORKS PDM and SOLIDWORKS Manage
There's a new solution in town. We'll introduce you to SOLIDWORKS Manage, a tool that works with your SOLIDWORKS Product Data Management tool. You'll also learn more about how SOLIDWORKS PDM can help get your design data under control and improve the way your teams manage and collaborate on product development.
Are you simulating yet?
Computer Aided Engineering, also known as simulation, has been a crucial component of companies for decades. Companies have used Computer Aided Engineering tools to improve product quality, reduce product schedules, and diminish costs. We'll take you through an overview of CAE solutions from stress/deflection, electromagnetics, topology optimization, injection molding scenarios, and casting simulation, which eliminates costly prototypes.
Tips & Tricks
We have tips and tricks that will help you improve key areas in the design to manufacturing process, including how other companies have leveraged many of these tips to save time and money while increasing the quality of their products.
Don't miss this chance to stay ahead of the competition and learn more about SOLIDWORKS 2018 and the latest in additive manufacturing technologies.
Find us in a city near you
Here are the ten locations you can find us in:
Canton, OH – We'll be at the Pro Football Hall of Fame from 9:30 – 3:30 PM on October 3rd where you'll also be able to go on a museum tour.
Pittsburgh, PA – We'll be at Heinz Field from 9:30 – 3:30 PM on October 5th where you'll also get to tour the stadium.
Overland Park, KS – We'll be in full swing in Overland Park at Top Golf from 9:00 AM – 2:30 PM on October 10th. Enjoy some open golf after the event.
Allentown, PA – Join us at ArtsQuest at SteelStacks from 9:30 – 3:30 PM on October 13th and you'll receive a free Oktoberfest ticket while you're there.
Detroit, MI – Join us at The Hub Stadium from 9:30 – 3:30 PM on October 17th and enjoy an hour of bombowling afterward.
Naperville, IL – Come see us at TopGolf – Naperville from 9:30 – 3:30 PM on October 19th and enjoy shooting some golf balls after the event.
Grand Rapids, MI – We're going to Fifth Third Ballpark from 9:30 – 3:30 PM on October 23rd where you'll get a grand tour of the stadium afterwards.
Harrisburg, PA – Join us at the Courtyard Marriott Harrisburg Hershey from 9:30 – 1:30 PM on October 26th in this historic and beautiful city.
Philadelphia, PA – Join us at The Hub Conshy from from 9:30 – 3:30 PM on October 27th where you'll learn more in an exceptionally unique location.
St. Louis, MO – We're headed to The Caramel Room at Bissinger's Chocolate Factory from from 9:30 – 3:30 PM on October 30th, where you'll enjoy a decadent Chocolate Factory tour at the end of the event.
Foxborough, MA – Explore more at Gillette Stadium from 9:30 – 3:30 PM on November 2nd where you'll go on a tour of the stadium after the event.
Orange, CT – We'll be set up at the Courtyard by Marriott in historic Orange, CT from 9:30 AM – 2:30 PM on November 3rd.
Fishers, IN – Join us at TopGolf from 9:00 – 2:30 PM on November 8th and enjoy open bays after the event.
Fort Wayne, IN – Come and join us at The Holiday Inn in booming Fort Wayne, IN on November 9th from 9:00 AM – 2:30 PM.
We hope you're just as excited about SOLIDWORKS 2018 and all the new features of additive manufacturing as we are. We're looking forward to seeing you there!
Related Articles
SOLIDWORKS Is Not Just CAD, It's a Complete Product Development Platform
Metal 3D Printing Solutions: The Desktop Metal and Fisher Unitech Partnership
The Future of Manufacturing: 3D Printing Innovations
Like what you see?

About the Author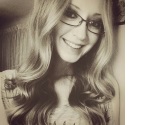 Angelle Erickson writes about how companies are using innovative technologies, such as 3D printers and SOLIDWORKS software to increase productivity, improve product development processes, and maximize business potential.