Connecting SOLIDWORKS PDM via SMTP to Gmail or Office 365
As more and more SOLIDWORKS users take advantage of all the automation features in SOLIDWORKS PDM, it becomes clear how important it is to keep other users in the loop. This is especially important for both users who aren't in the vault all the time and those who are never in the vault but still need to know what's going on. That is when it is handy to take advantage of the ability to send SOLIDWORKS PDM notifications via the external SMTP method instead of the internal database method.
What this means, is that SOLIDWORKS PDM users who are on the go, on mobile devices, or not even part of the SOLIDWORKS PDM environment can be aware of what is happening in the engineering process related to ongoing and upcoming projects.
A few popular email hosting services are Office 365, Exchange, and Gmail among others. Many of these require encrypted connections, utilizing SSL or TLS encryption. Unfortunately, SOLIDWORKS PDM does not directly support these technologies, but this minor limitation can easily be overcome using a simple relay server. A relay server is essentially a piece of software or device that accepts email from SOLIDWORKS PDM and then forwards them on to the Email service using SSL or TLS encryption – a middleman.
At SOLIDWORKS World 2018 and in an episode of Straight From Support, I went through the process of how to set up an open source program called EmailRelay to connect SOLIDWORKS PDM with Gmail. You can see that process in the video below.
In addition, you can also use Microsoft IIS (Internet Information Services) to do this as well. You can read more about by visiting Microsoft Support.
After reviewing these links, you too will be able to set up, configure, and troubleshoot a relay solution for your environment.
I hope you found this SOLIDWORKS tech tip helpful. For more tips and tricks, see the related articles below.
Related Articles
Resetting the PDM Admin Password in SOLIDWORKS
How to use SOLIDWORKS Treehouse to Create Assemblies Faster
SOLIDWORKS Frequently Asked Questions: Top 10 Tips and Tricks of 2017
About the Author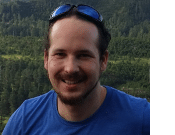 Peer Larson has been using SOLIDWORKS since 2006 and began supporting, implementing, and teaching PDM since 2012. Peer has been in the IT field supporting computer networks since 2004, working on Cisco devices. He has since transitioned into the software environment, where he specializes in software deployment, data migrations, and data automation – frequently leveraging the SOLIDWORKS and PDM APIs.