Creating Multiple Drawings with Ease in SOLIDWORKS 2021 Release
There may be projects that are small and start with just a couple of pages. Then later on in the process, the project grows in scope and additional pages need to be added. If that number of pages is large, those steps can be a bit boringly repetitive. With the 2021 release of SOLIDWORKS Schematic, you can now add multiple folders and all the styles of pages at once. Now you can also get this functionality with a project macro. A similar blog post can be found in Project Macro: Add Wire Styles. The difference is that the project macro would have been done previously so that the macro can be added with the pages required. This new feature adds in the folders or pages needed instantly.
From a book or folder context menu, select "new > multiple". You are then able to select the type of drawing and the quantity.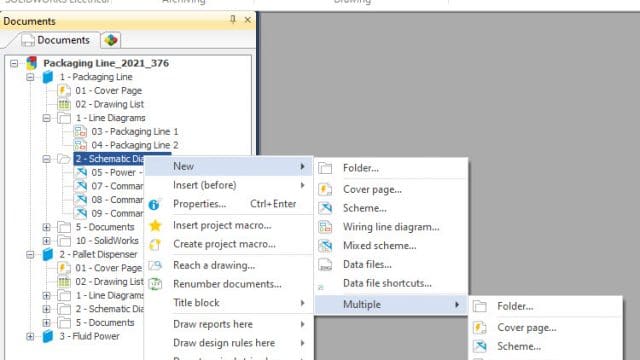 A dialog box opens allowing you to enter the number of drawings you would like to create. This will now simultaneously create multiple drawings in that location selected. These are now pages in the project. If additional properties or attributes need modification simply open their properties to change their mark or their description, etc as needed.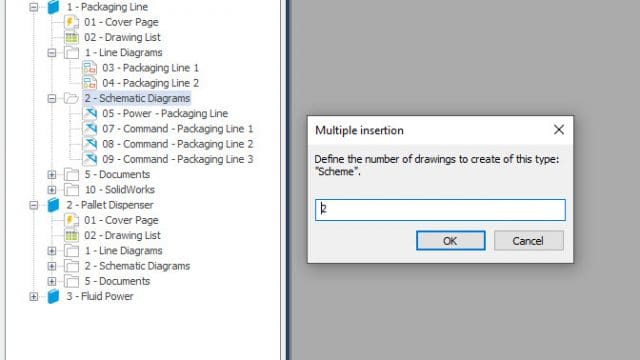 I hope this blog gives you a better understanding of one of the new features and functions of SOLIDWORKS 2021. Please check back to the CATI Blog as the CATI Application Engineers will continue to break down many of the new items in SOLIDWORKS 2021. All these articles will be stored in the category of "SOLIDWORKS What's New."
Corey Kubichka
CATI Electrical Product Manager
Computer Aided Technology, Inc.