Customized Parts for a Subaru Dashboard
Making 3rd party parts and items for the car market can be very challenging. This is because every year, every car and truck model change their geometry. Sometimes not a lot, but just enough so that you will need to design new geometries to fit the new models. The hard part about this is there are a lot of curved surfaces and organic shapes in cars nowadays and especially in the dashboard area. To accurately get those dimensions without the raw CAD data or a digital scanner is extremely hard and time-consuming.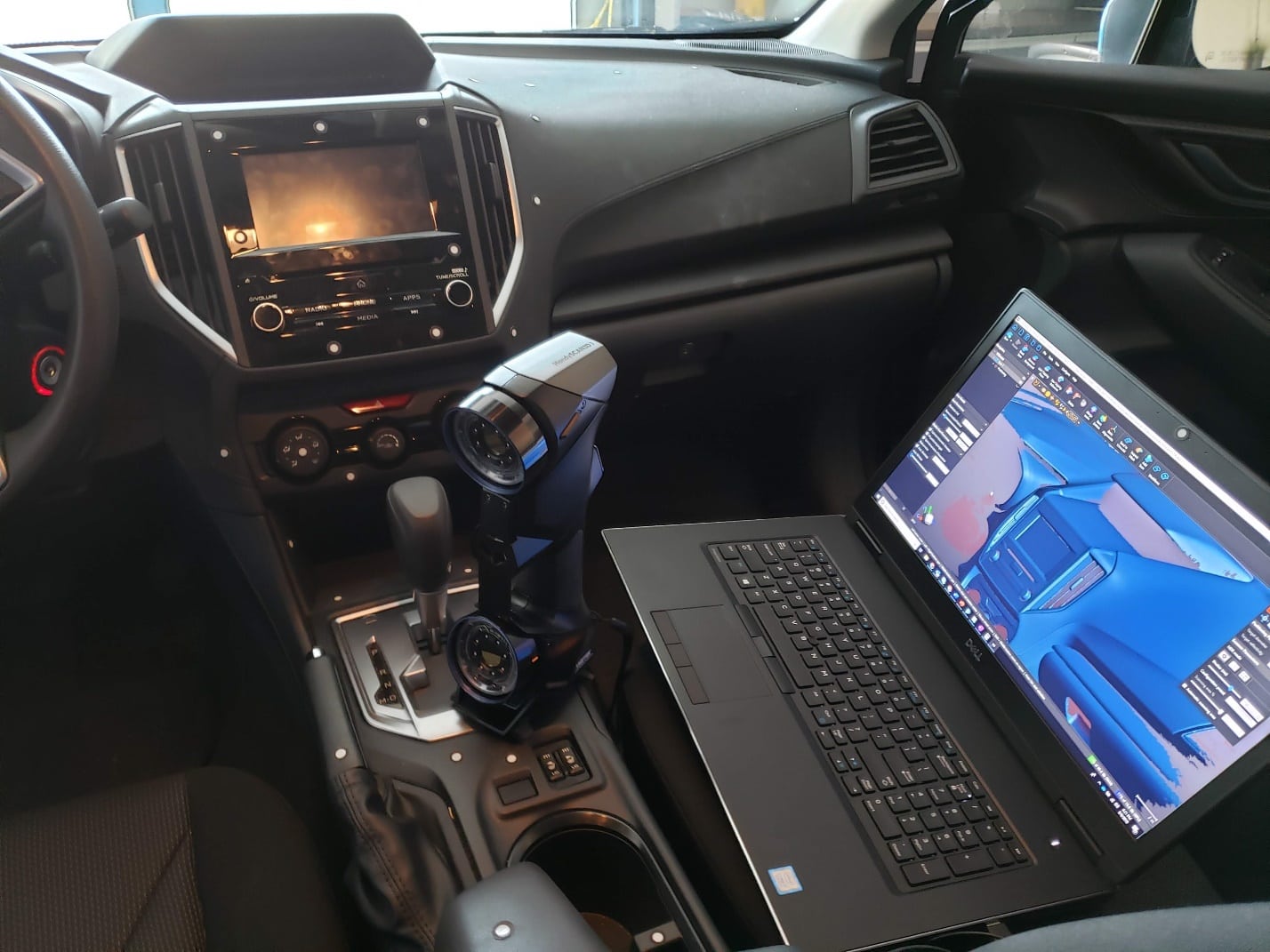 That is where the Creaform HandySCAN 3D comes in. With this, we can very easily get high accuracy scans of the entire surface and use that data to send Surface files over to SOLIDWORKS to use as our cutting surface.
The scanning process is very easy with the HandySCAN 3D system. All you have to do it put some tracking target stickers on the surface of what you need to scan, each roughly 4-6 inches apart. While you are scanning the dashboard you can change the scanning laser sensitivity from buttons on the scanner to be able to pick up harder to scan surfaces on the fly. The laser power does not need to be very strong to be able to see the matte dark grey surfaces, but it will be harder for it to see the surface of the shiny metal edging and knobs. To scan that all you have to do is up the laser power so the scanner can better see the scan lines on those surfaces. No need to apply any additional coatings or powders to knock down the shine until you get to a very shiny or polished metal surface.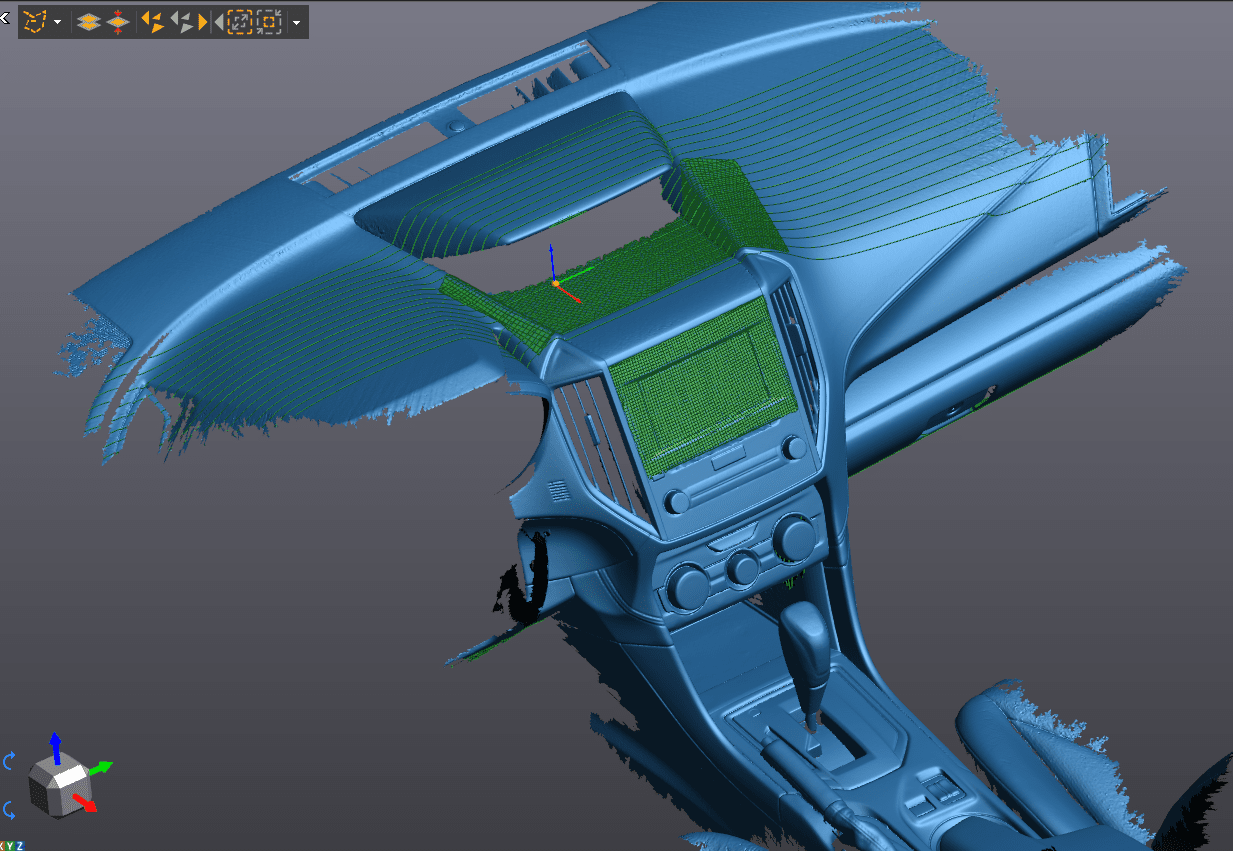 An issue you might run into is that you can't get a good view of the top of the dashboard because of the windshield being in the way. This could be a big problem and usually needs to be solved by removing the windshield temporarily so you can get to those surfaces better. But with the HandySCAN3D scanners, you can just scan the dashboard directly through the windshield to pick up the rest of the dashboard without any additional work!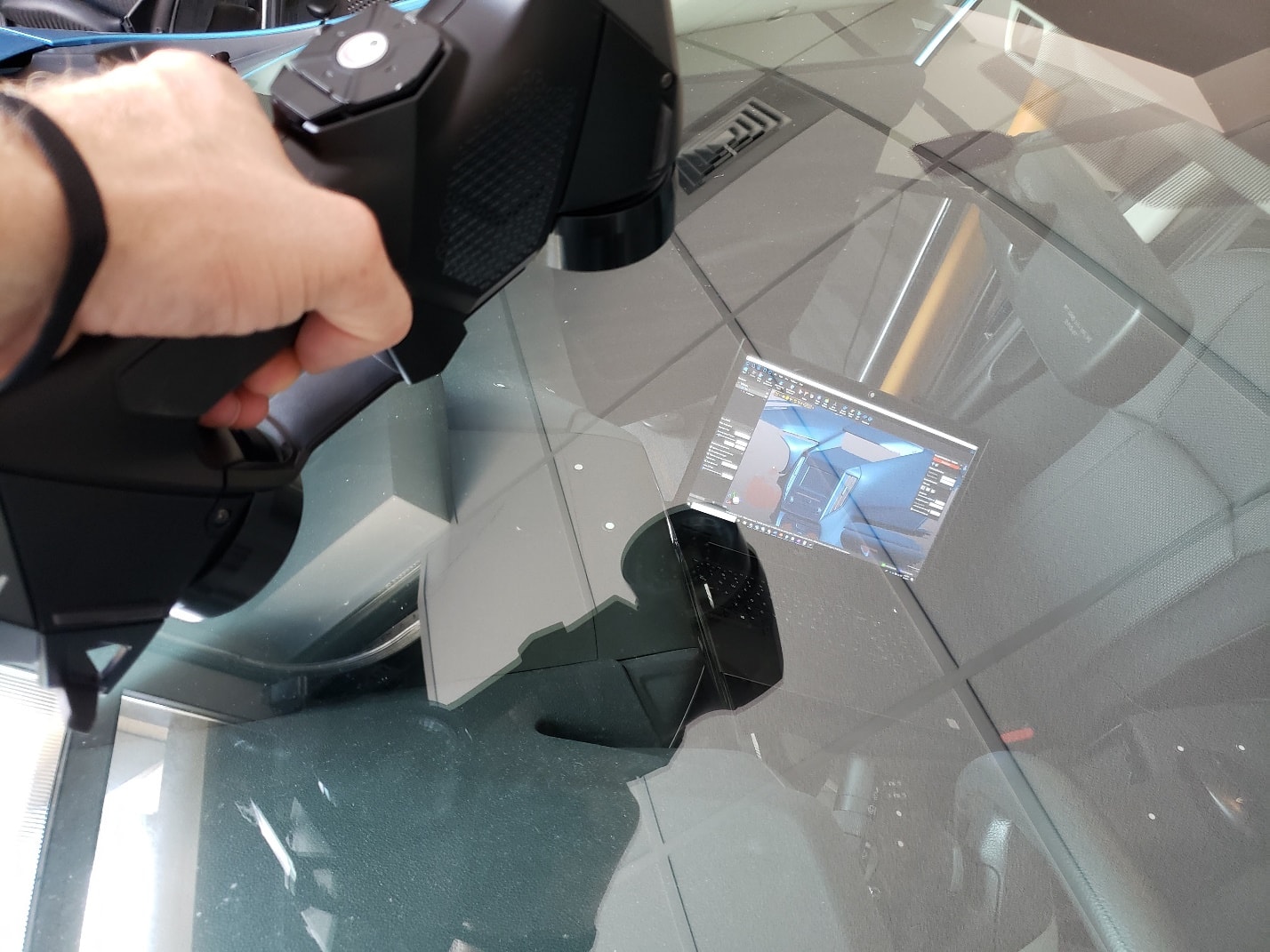 Once you have all of the desired surfaces scanned you can process the data in VXElements and send surface files and cross-sections directly over to SOLIDWORKS to be used in the rest of the design process.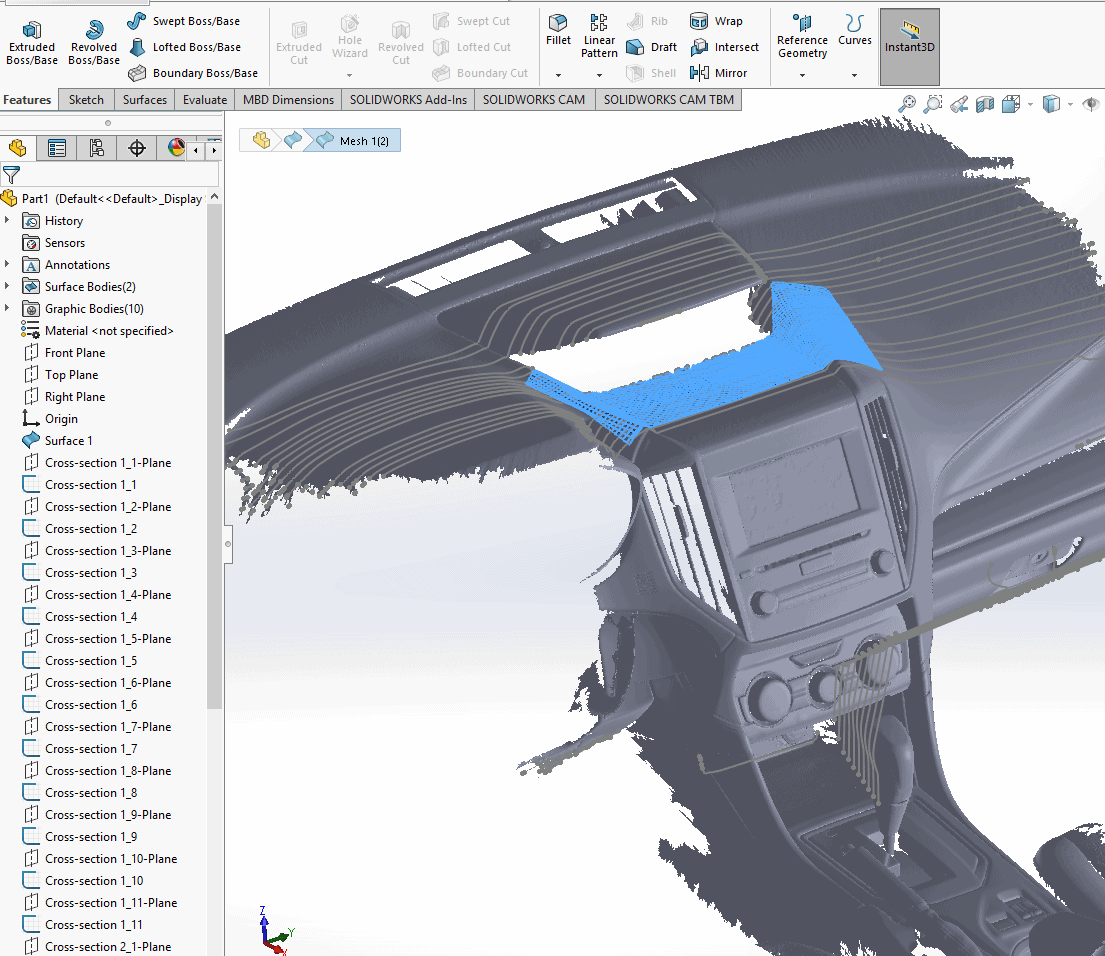 Tim Crennen
Sr. Applications Engineer – 3D Printing/ 3D Scanning/ Solidworks
Computer Aided Technology, LLC