Design Automation and DriveWorks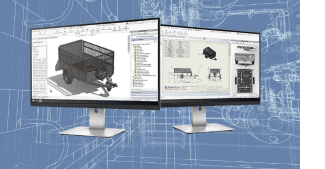 Designers, engineers, and manufacturers know that reducing time to market is crucial. In order to beat out competitors, companies must be able to quickly and efficiently create a quality product without incurring additional expenses…but multiple design iterations and troubleshooting can eat into a project's budget and timeline. By implementing design automation in the workflow, companies can better leverage their data to streamline processes and reduce costly errors.
What is design automation?
Design automation is working smarter by automating repetitive design tasks. By automating tasks within a design workflow, engineers are freed up to focus on other important tasks, such as reworking existing designs and double-checking details.
How does design automation work?
As the video below demonstrates, design automation works by setting up a project once and allowing it to run multiple times. This automatically creates multiple versions of your design that engineers, non-technical staff and even customers can use to create customizations.
Although the ease of design automation varies by provider, software like DriveWorks can be easily set up by capturing the parameters of a design, setting up your user interface, and then linking the two through defined rules.
What is DriveWorks?
DriveWorks is a suite of design automation software recognized by SOLIDWORKS as a Gold Partner Product. DriveWorks currently has three scalable software options available:
DriveWorksXpress: DriveWorksXpress helps save time and reduce costly errors with rule-based design automation. DriveWorksXpress comes free in every license of SOLIDWORKS and can be easily activated within the software.
DriveWorks Solo: DriveWorks Solo is the upgrade from DriveWorksXpress, and makes it easy to create custom products inside of SOLIDWORKS. This design automation software can easily generate the materials you need from one simple input form, then run the project as much as you need. You can even capture and reuse your design knowledge!
DriveWorks Pro: Building on the functionalities of DriveWorks Solo, DriveWorks Pro also incorporates anytime/anywhere access and shareable live data so anyone can easily customize on desktop, mobile, or tablet. DriveWorks Pro makes it easy to empower your teams, impress customers, and close the sale before your competitors.
What are the benefits of design automation tools like DriveWorks?
Design automation tools are a great investment for companies looking to reduce the cost of custom designs and streamline processes.
Design automation software like DriveWorks Pro, for example, helps "create custom configurators that anyone can use," including customers and non-tech employees. It empowers both sales and design teams to work more efficiently by generating everything from sales quotes and Bills of Materials to 3D and 2D drawings.
Additional benefits of DriveWorks include:
Increasing productivity:
Automation makes it easy to shorten lead time and increase productivity. Companies like BKW Instruments were able to use DriveWorks to enter sales inquiries within 30 minutes and create quotes twice as fast as before – a 100% increase in productivity. Likewise, the process of moving from design to despatch (which used to take 3 to 5 weeks) can now be trimmed down to 5 days using DriveWorks.
Improving quality:
Incorporating design rules helps automate processes and minimize errors. Freeing up engineers' time gives them opportunities to work on new product developments or improve existing designs.
Saving time:
Using modeling and design automation software "drastically reduces tool design time, resulting in a shorter lead time for customer." Companies like Steiner Technologies were able to reduce tool design time "by about an hour a half per design," turning around orders "faster and with more accuracy."
Trying Design Automation with a DriveWorks Trial
Still unsure about design automation? Watch our video on doing more with DriveWorks automation, or activate your DriveWorksXpress in SOLIDWORKS to experience it for yourself.
Users interested in a more comprehensive design automation experience can also download a 30 day free trial of DriveWorks Solo. The DriveWorks Community offers free online training, videos, and webinars to help you get started.
Related Articles
Industrial Magnetics Drawn to DriveWorks to Enhance Automation Journey with SOLIDWORKS
Maxed Out? Declutter your Configurations and Equations with DriveWorks Solo
Automate Your Designs Now by Activating DriveWorksXpress
About the Author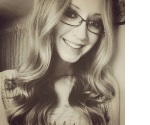 Angelle Erickson writes about how companies are using innovative technologies, such as 3D printers and SOLIDWORKS software to increase productivity, improve product development processes, and maximize business potential.