SOLIDWORKS: Do You Use Selected Contours?
Do You Use Selected Contours in SOLIDWORKS?
Even though many SOLIDWORKS users take advantage of Selected Contours when creating different geometry, I often see Selected contours not being utilized and overlooked. Maybe this is due to being unaware of the functionality or just not fully understanding how to use it.
When creating sketches in SOLIDWORKS, most users create multiple closed contours within the sketch and don't realize it. What does a closed contour entail? Closed contours are any boundary generated by the intersection of sketch geometry and can be used individually or in combination with other contours.
Looking at the image below, there are four blatant closed contours. Yes, there are more if you use them in combination with each other. For this blog, I will focus on the four blatant contours that stick out.
Overall large rectangle
Circle
Small rectangle in the corner
The region that surrounds the small rectangle and circle that is located within the large rectangle.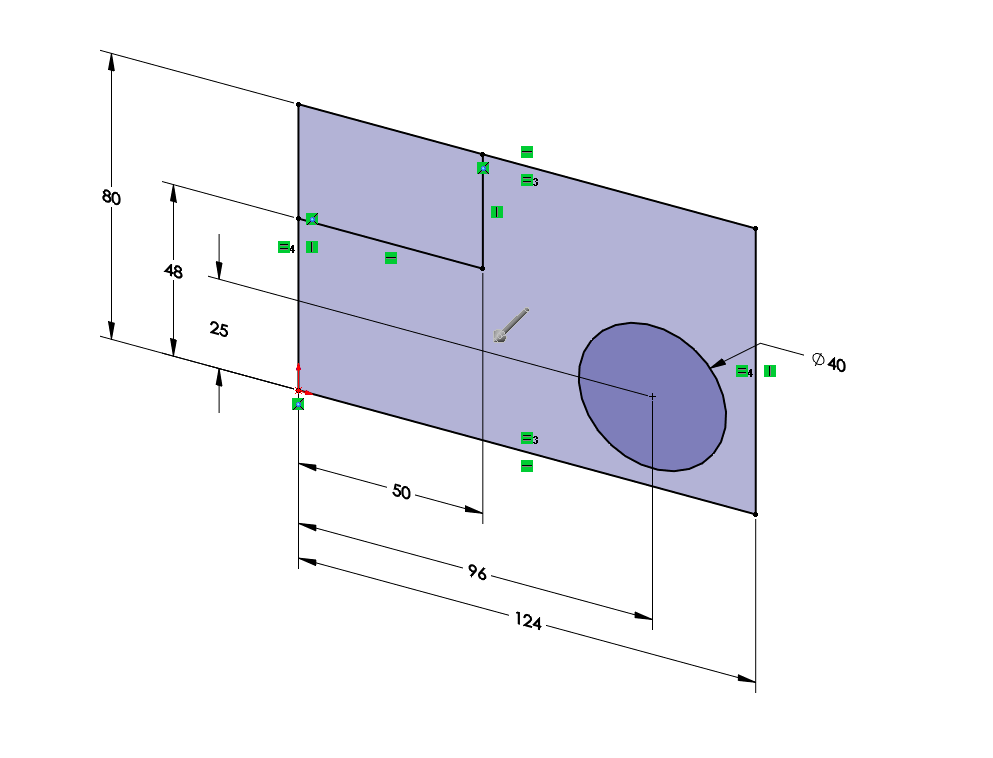 By utilizing Selected Contours, I could individually extrude different closed contours at separate times. The Selected Contours option is available even if you do not have multiple closed contours but will only prompt you to select contours when your sketch has multiple closed contours.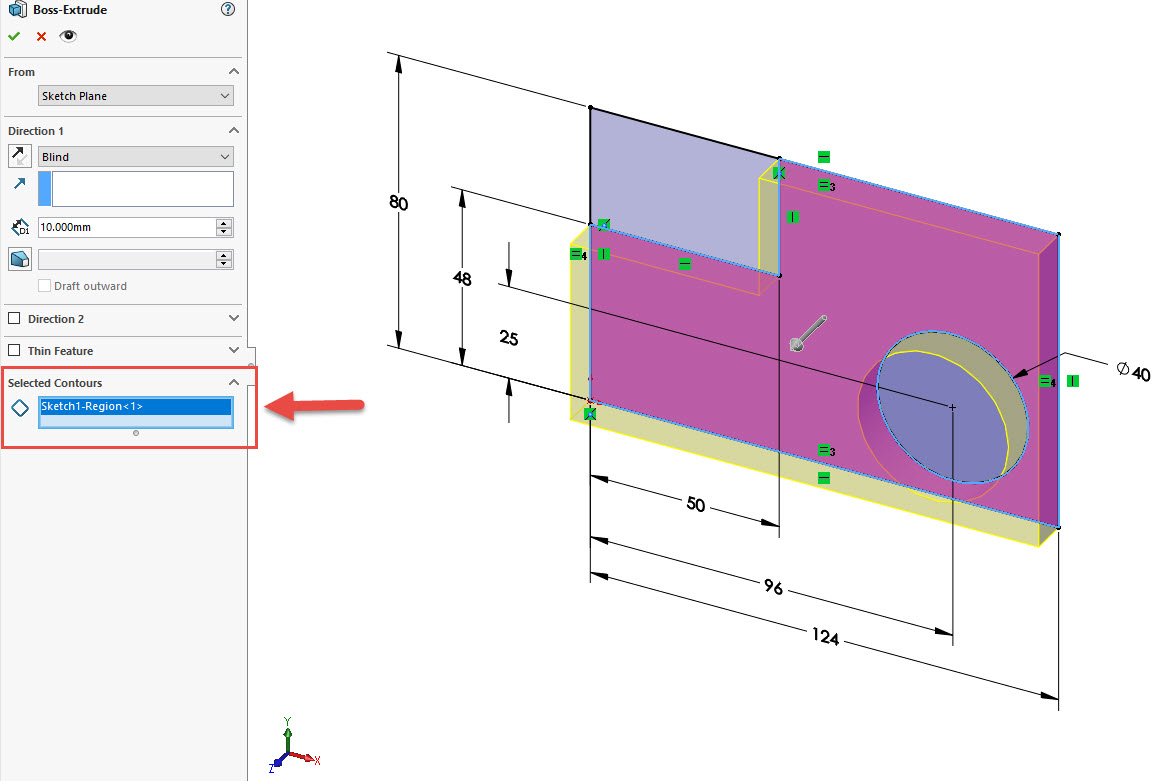 At this point you may be asking yourself, how do you use the same sketch over and over again? It is quite simple. All you need to do is expand the feature utilizing the sketch with multiple contours, click on that sketch, and click the next feature you want to create. Refer to the images below.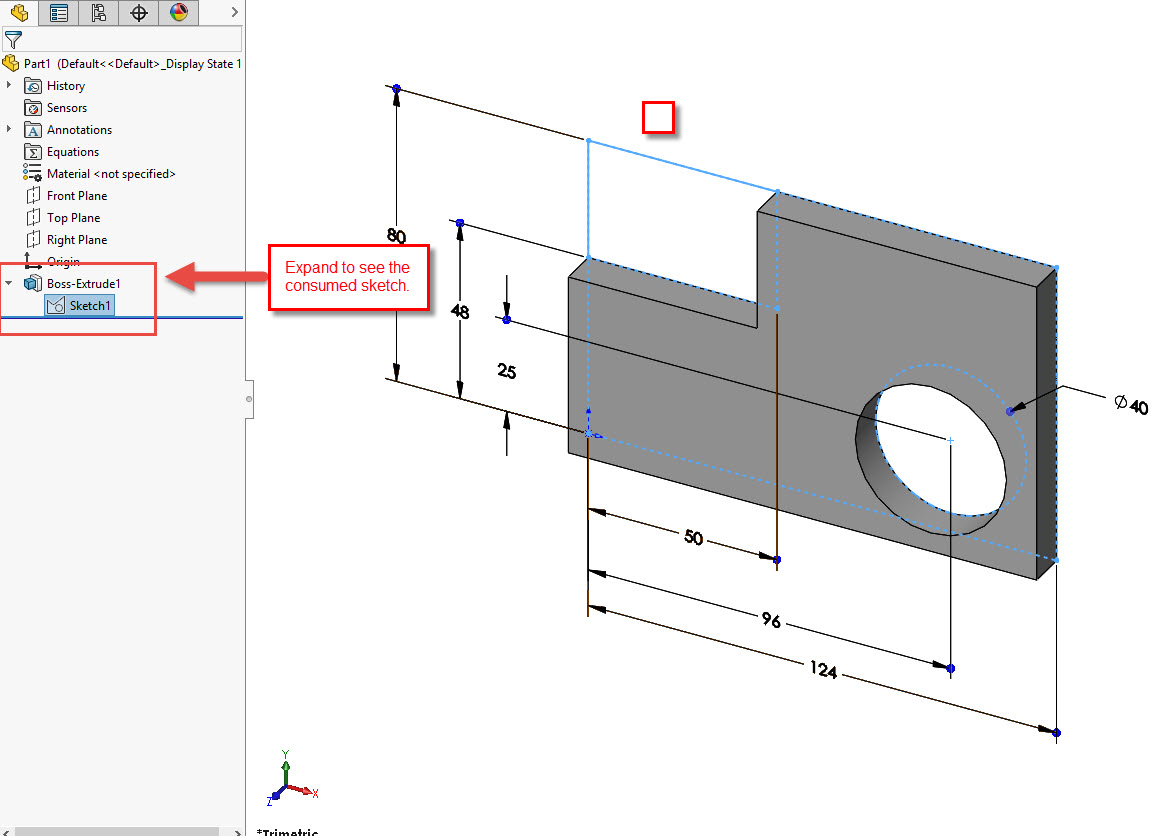 Click on the consumed sketch and then select the next feature you want to use the sketch for. Once you have selected the new feature, you will be prompted in the Selected Contours box within the feature property manager to select the contour you want to use for the new feature.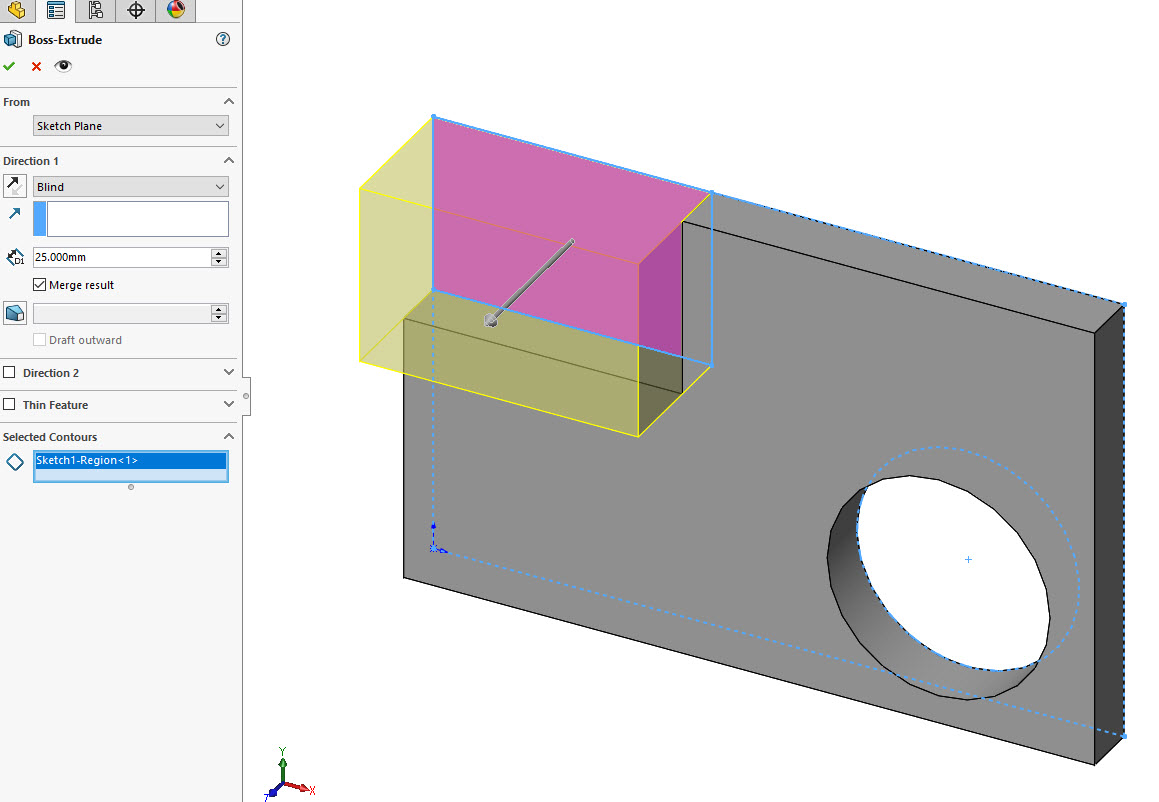 Once this is done, you have used the same sketch twice. Now you may ask yourself, how do I know which features are using the same sketches once my part is complete or when my Feature Manager Design Tree gets large?Fortunately, SOLIDWORKS puts a hand icon on sketches that are being shared and also the sketch will have the same name.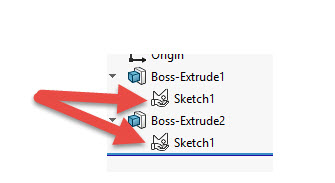 Thanks for taking the time to read and I hope this blog helped you understand what Selected Contours are and how to utilize them in your everyday design work.
Greg Tutor, CSWE
Application Engineer
Computer Aided Technology