The Dundee Vi-Borgs Prepare for 2018 FIRST Robotics Competition
When the 2017 year ended for my Vi-Borgs FIRST Robotics team based out of my high school in Dundee, Michigan, we took some time to look back,reflect, and learn on what happened to help prepare us for the 2018 FIRST Robotics season. The 2017 Steamworks challenge was my first year taking part in a FIRST robotics season and I enjoyed every minute of it. From beginning to end there were several challenges that our team faced but were able to overcome them using skills learned in the STEAM (Science, Technology, Engineering, Art, and Mathematics) fields that are applicable to everyday life.
January 5th was FIRST Power Up 2018 season kick off. Keep reading to learn more about my FIRST Robotics team and new steps we took to prepare for the 2018 FIRST Robotics season.
The Vi-Borgs diligently trained their newest members
In order for the Vi-Borgs to prepare for the 2018 FIRST Robotics season, we made a few changes in how we go about some aspects of the program. First off, training new members has become a much more involved process. Newer, simpler radio systems are now in the market which means that building off-season and non-competition robots is easier that it was in the past. Building a simple robot teaches our new members about the many aspects that go into an FRC Robot, such as chassis design, motor and wheel installation, wiring, and radio communications.
Using SOLIDWORKS 3D CAD in 2018 FIRST Robotics Competition
Another step we are taking in the 2018 FIRST Robotics season is making possible designs for our chassis in SOLIDWORKS 3D CAD software. There are many upsides to doing these designs in SOLIDWORKS. The biggest advantage is that SOLIDWORKS allows us to quickly change large aspects of a design. For example, if the team decides that a chassis needs a different bracket, or if a lifter system can be made more efficiently, it's a simple edit of the original model.
SOLIDWORKS also offers a useful feature that gives our team the ability to accurately predict how much the chassis for our robot will weigh. The 2018 FIRST Robotics competition has a weight limit of 150 pounds so it is very important for components to be very light weight so more can be installed if needed.
FIRST Robotics competitions are a great way for teams to constantly challenge their mind power and create powerful and unique robots. You can learn more about the Vi-Borgs and catch their latest updates here.
Learn More
SOLIDWORKS in academia bridges the gap between ideas and technology for educators, students, and researchers. Are you interested in using SOLIDWORKS in your school?
Related Articles
Dundee FIRST Robotics Team Goes From Concept to Competition with SOLIDWORKS
2017 FIRST Robotics Competition: The Dundee Vi-Borgs
Dayton ATMS Show Photos on Flickr
About the Author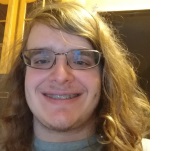 Ethan Harper is a student at Dundee High School in Dundee, Michigan. He has been learning SOLIDWORKS since the beginning of this year. He joined the Dundee Vi-Borgs FIRST Robotics team in the fall of 2016 and plans to be a part of the program for as long as he can. Follow the team's adventures online here.