FIRST Robotics Competition 2017: The Dundee Vi-Borgs
FIRST Robotics is an organization that encourages students from elementary through high school to further involve themselves in science, technology, engineering, art, and mathematics, otherwise known as the common acronyms STEM or STEAM.
The 2017 FIRST Robotics Competition has been the best season yet for team 4395, The Dundee Vi-Borgs based out of Dundee, Michigan. Incorporating plenty of cooperation, hard work, the right technology, and good spirits has all lead to a very successful year.
Pioneer High School – Ann Arbor, Michigan
March 9th kicked off the first competition of the year at Pioneer High School in Ann Arbor, Michigan. Over the span of the three day competition, The Vi-Borgs were able to recognize many tactics, strategies, and our robot's special abilities. Our team concluded that, as we predicted, gears were the main goal, while fuel served mainly as a tiebreaker. It was also found that the gear pickup mechanism was too slow and clunky, but with the help of SOLIDWORKS, a new pickup was designed. The Vi-Borgs made it into the quarterfinals, but were eliminated, ending up in 10/40th place.
Woodhaven High School – Brownstown Charter Township, Michigan
On March 23rd we headed to Woodhaven High School. Due to a design change, our teams gear pickup times greatly improved which in turn improved our scores. Having two robots retrieving gears and one on fuel or defense is more often than not the best strategy and if the robots are built specifically for those tasks, it will often lead to victory. Once again we made it into the quarterfinals, but were eliminated, ending up in 12/40th place.
Lake Superior State University – Sault Ste. Marie, Michigan
The Lake Superior State University competition began on March 30th in Sault Ste. Marie in Michigan's Upper Peninsula. Due to the 350 mile distance, a few members from our team were unable to attend. This made it extra difficult when a piston in the gear mechanism broke only a few matches in. Although it was eventually repaired, our robot had to play defense most of the time. In the end we placed 16th/40, but won the Imagery Award for our pizza themed robot. This award recognizes attractiveness in engineering and outstanding visual aesthetic integration of machine and team appearance.
FIRST Robotics competitions continuously challenge their teams to use their imaginations to create the most powerful and unique robots possible. Read my previous blog to learn more about the Vi-Borgs and our previous competitions.
You can learn more about other FIRST Robotics teams here.
Learn More
SOLIDWORKS in academia bridges the gap between ideas and technology for educators, students, and researchers. Are you interested in using SOLIDWORKS in your school?
Related Articles
The ThunderChickens use SOLIDWORKS and 3D Printing to Design Their FIRST Robotics Team Robot
The Camobots FIRST Robotics Team Climbs, Catches, and Overcomes Obstacles in 2017
Building BattleBots Champions with SOLIDWORKS
Steampunks, STEAMworks, and SOLIDWORKS in the 2017 FIRST Robotics Competition
Like what you see?

About the Author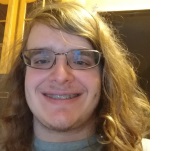 Ethan Harper is a student at Dundee High School in Dundee, Michigan. He has been learning SOLIDWORKS since the beginning of this year. He joined the Dundee Vi-Borgs FIRST Robotics team in the fall of 2016 and plans to be a part of the program for as long as he can. Follow the team's adventures online here.
FIRST logo courtesy of: FIRST Robotics Organization