Guide to Using SOLIDWORKS From Home (or anywhere for that matter)
If you find yourself in a situation where you need to work remotely, you may have questions on how to access your work license of SOLIDWORKS from home. Depending on how your company's SOLIDWORKS assets are licensed, Machine Activation (Standalone) or SolidNetWork License (SNL), the answer to that question is different. Our goal is to bring the options into one location so you can choose one that works most effectively for your situation.
A note about SOLIDWORKS installations
This post assumes that SOLIDWORKS is installed on the "home" or remote computer. If that is not the case and you need assistance installing SOLIDWORKS, please refer to the following CATI Blog Series on Installing SOLIDWORKS:
https://www.cati.com/blog/2019/11/solidworks-2020-installation-guide-part-1-individual-installation/
License type Review
If your SOLIDWORKS license serial number contains the first four digits of: 0010 or 9010, it's SNL and requires a connection to the company license server. If the first four digits are: 0000 or 9000, it's a standalone license and uses Machine Activation.
Tip: To find your SOLIDWORKS serial number, start SOLIDWORKS and go to: Help, About SOLIDWORKS, and select "Show Serial Number."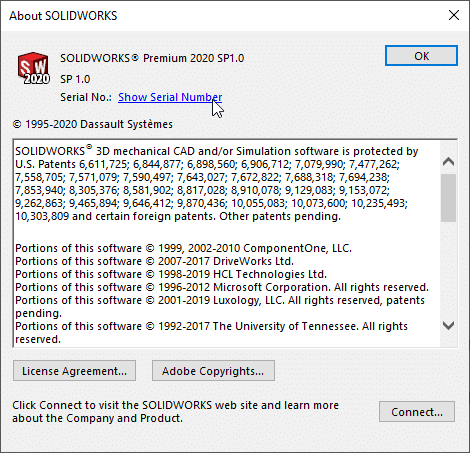 Standalone Licenses
Machine Activation
This is the easiest license type to work with as long as the license is available for Product Activation. To transfer a SOLIDWORKS 2020 license from your work machine, go to Help, Licenses, Deactivate License and follow the steps in the Activation Wizard.
In SOLIDWORKS 2019 and prior, the menu selection is: Help, Deactivate License. Once the Activation Wizard completes, you're now ready to use your SOLIDWORKS license on any other computer.
Don't forget to deactivate your "temporary" machine when you're ready to return to your permanent machine.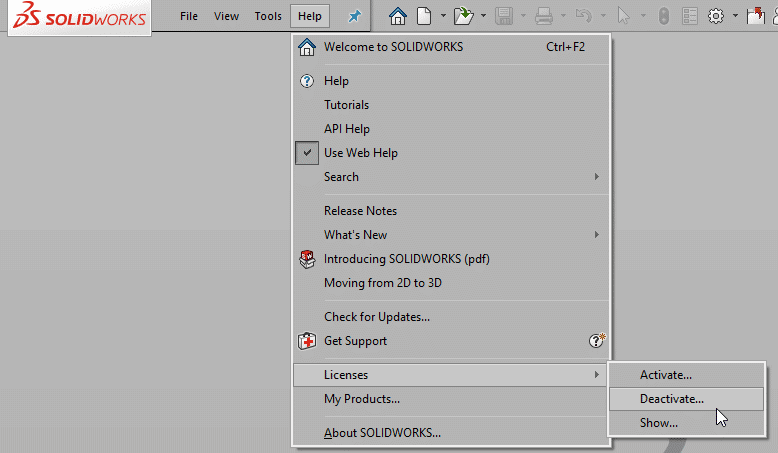 Online Licensing
If you're using SOLIDWORKS 2018 and newer, another option is to switch from Machine Activation to Online Licensing. This allows you to log in to SOLIDWORKS using your Customer Portal account, and use your SOLIDWORKS license on any computer. For details on setting up Online Licensing, please refer to the following CATI blog post:
https://www.cati.com/blog/2018/04/solidworks-2018-admin-portal-online-licensing/
SolidNetWork License (SNL)
VPN access
With an SNL, your SOLIDWORKS seat needs a constant connection to the license server. One option is to connect remotely using a VPN. You'll need to work with your IT department about setting this up and testing your connection. Once connected to the VPN, SOLIDWORKS will run like normal although it's not uncommon for a delay during launching while the license server is contacted. If you choose this method, you must stay connected the entire time you are using SOLIDWORKS.
License Borrowing
The other option is license borrowing. When a network license is borrowed, the computer can use SOLIDWORKS for a maximum of 30 days without connecting to the license server. It's important to borrow, and return the license, using the same network connection. For example, if you borrow over a wired connection, return that license over a wired connection as well.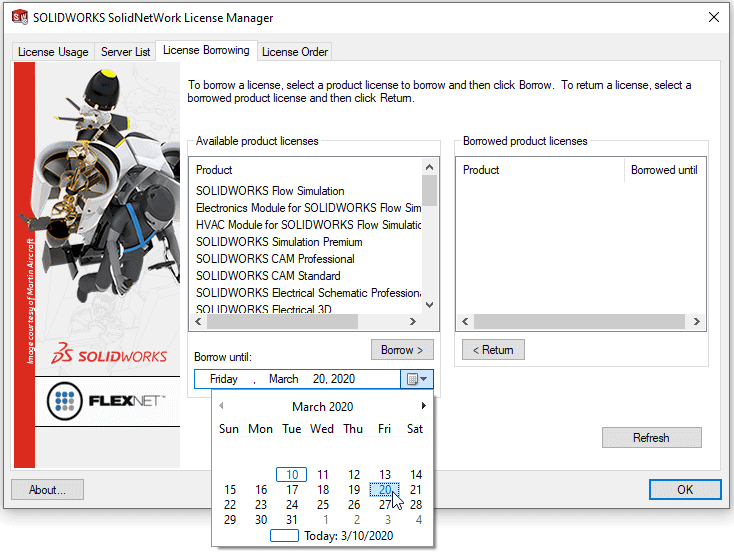 For details on License Borrowing, please refer to the following CATI blog post:
https://www.cati.com/blog/2012/03/borrowing-a-solidworks-license-from-a-solidnetwork-license/
A Word of Caution
DO NOT combine license borrowing and a VPN. For the explanation on why, please refer to the following CATI blog post:
https://www.cati.com/blog/2019/06/never-borrow-a-snl-license-over-vpn/
File Access Options
Now that you have everything figured out on accessing SOLIDWORKS from home, what about all the files you need to work with? Have you discussed accessing the PDM Vault remotely with your IT department ? What about access to other files such as: Templates, Sheet Formats, Tables, Design Library files, Toolbox parts, Weldment Profiles, etc? With a solid VPN connection, everything should behave as if you're still in the office. Don't forget that there's more to SOLIDWORKS than just parts, assemblies and drawings. It may be helpful to look at the File Locations list under Tools, Options.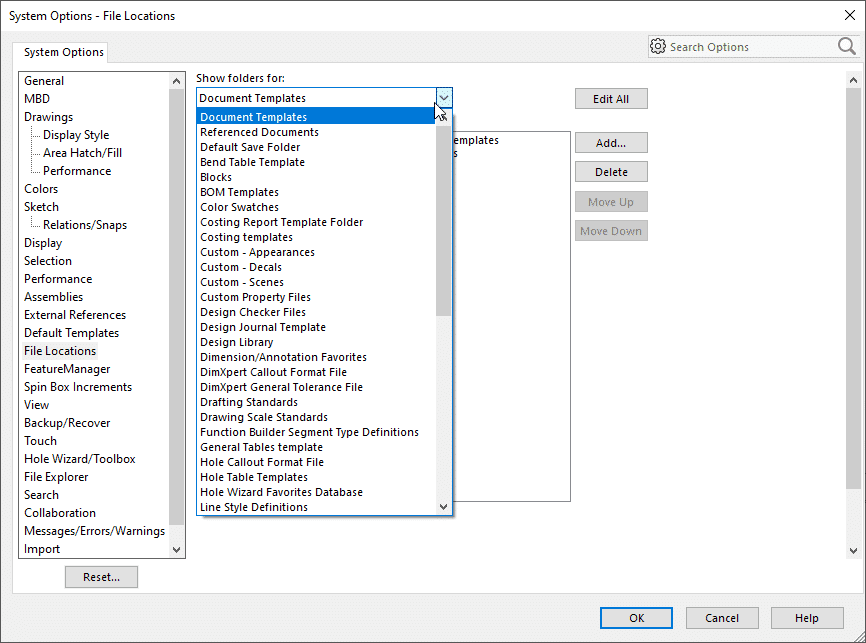 If a VPN doesn't work for your situation or you have a less than desirable Internet connection, what options do you have? Remember that you have Pack and Go in the File pull down menu. Pack and Go will consolidate all the referenced files for a drawing or assembly and can place them in a zip file or a single folder.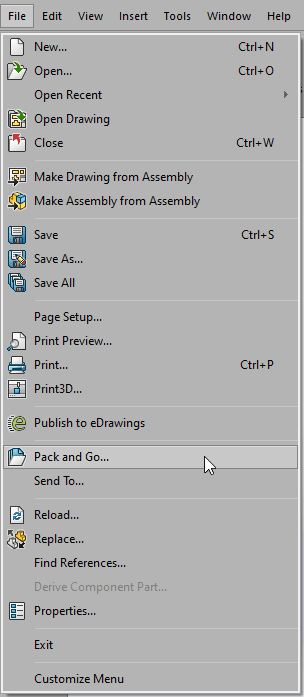 For details on using Pack and Go, please refer to the following CATI blog post:
https://www.cati.com/blog/2018/08/always-complete-packing-list-solidworks-pack-go/
Hopefully we've gathered some useful information to answers your questions if you find the need to work remotely. Of course, if any questions arise and you need to talk with us please do not hesitate to email or give us a call.
CATI Technical Team
support@cati.com
888-285-2284
Computer Aided Technology, Inc.