How Does 3D Printing Work? What Are The Common Functions, Uses and Product Options for 3D Printers?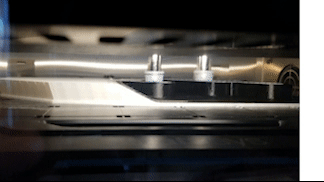 What is 3D printing? 3D printing is the process of creating a three dimensional, physical object from a digital model. 3D printing is sometimes referred to as "additive manufacturing," although this term is used more frequently within the manufacturing industry to describe 3D printing's role in the industrial process.



What Are The Benefits of 3D Printing?
3D printing is known for its speed, accuracy, and cost-effectiveness, especially when compared to more traditional processes such as hand-built prototyping and CNC machining. The process of 3D printing makes it easier for designers to create complex designs, and unlike with traditional processes, 3D printed parts and prototypes can typically be produced in hours (rather than days or weeks), allowing companies to move through design cycles faster and more efficiently.
How Fast Do 3D Printers Work?
The speed of 3D printers varies; according to all3dp.com, slower printers work at around 40 to 50mm/s, while the fastest print at around 150mm/s. You can typically set the 3D printing speed of your printer in the settings of your 3D printing software.
What Is The Process of 3D Printing?
According to Stratasys, 3D printing begins with a 3D CAD model that is sliced into fine layers. The software turns these layers into instructions for your 3D printer, which deposits material layer by layer until the model is replicated. Excess material is removed post-process, leaving the user with a complete physical object. The software and materials that are used vary depending on the user's intended application for the product.
How Does 3D Printing Software Work?
3D printing software can encompass a wide variety of products that aid the 3D printing or design process, including slicers, design automation, computer-aided manufacturing (CAM) and computer-aided design (CAD) technologies. CAD software such as SOLIDWORKS 2019 is frequently used as a 3D printing software, and allows users to design complex models that can be sliced into fine layers to become instructions for the 3D printer. Because of 3D printing's prevalence in industry and manufacturing, 3D printing software like SOLIDWORKS has developed additional capabilities that support electrical and mechanical design integration.
Applications of 3D Printing
A growing range of 3D printer and 3D printing material options has widened the potential applications of 3D printing significantly. From 3D printed airplane parts to medical devices, 3D printing has made it easier than ever to create lighter, more effective parts at a faster rate (and a lower cost) than traditional methods.
Industries using 3D printing include:
– Aerospace

– Automotive

– Medical

– Dental

– Consumer Goods

– Manufacturing
Although use varies by industry, common applications for 3D printing include:
– Rapid prototyping

– Modeling

– Low-volume, custom parts

– Production parts

– Jigs and fixtures
What Are The Different Types of 3D Printers?
3D printers currently on the market can vary widely by size, price, and capability. The best 3D printer for you will depend primarily on your industry and desired applications:
How Much Does a 3D Printer Cost?
The cost of a 3D printer varies depending on the type of printer it is. According to 3DInsider.com, entry-level models intended for hobbyists can be found for around $200, while "professional category" 3D printers can range between $3500 and $6000. The largest, most robust industrial printers can cost anywhere between $20,000-$100,000, although 3DInsider notes that newer, less expensive models may be able to fill industrial needs depending on the situation.
The type of 3D printer you choose will depend on your industry, experience, and desired applications – as well as budget. It is worth considering not only the cost of the printer itself, but also the 3D printing materials you will use with it. This includes not only the actual materials used in the printer but the cost of SOLIDWORKS or other 3D printing software.
What Materials Can Be Used in a 3D Printer?
The adoption of 3D printing in major industries has created an increased demand for 3D printing materials that suit a variety of applications. Stratasys materials such as FDM thermoplastics and PolyJet photopolymer materials continue to expand their lines with new options that include biocompatible and sterilizable options (ideal for medical, dental, and food-packaging applications) to materials with anti-static and chemical resistant properties well-suited for prototypes and manufacturing.
Although this is not an exhaustive list, 3D printing materials currently available include:
FDM Technology
PolyJet Technology
Future of 3D Printing
With an expected value of USD 33.58 billion by the end of 2022, 3D printing will continue to grow and adapt to fit the needs of its users. While the fundamentals of its function may remain the same, we can expect to see more accurate machines, complex materials, and exciting applications come from 3D printing in the future.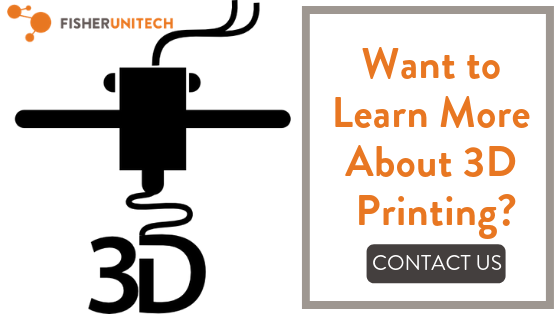 Related Articles
Our Top 10 3D Printing Blogs of 2018
3D Printing in the Automotive Industry: Revving Up Production with the Stratasys J750
7 Design for Additive Manufacturing (DfAM) Principles
About the Author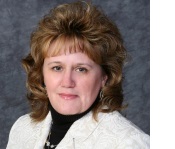 Lisa Hannon is a marketing manager at Fisher Unitech. She develops content for 3D printing topics that have an impact across all industries that are researching ways to maximize getting products to market faster as well as cost savings with 3D printing solutions. Lisa has worked as a marketing management professional since 1998, most recently with Stratasys. You can follow her on Twitter: @lmci37.