What to Look for in a 3D Printer: The Best 3D Printers by Industry
A 3D printer is a big investment in your company's future. By driving innovation through streamlined production, reduced costs, and rapid design, a 3D printer can be a game changer in competitive markets – but picking the right one is not always straightforward. Narrowing down your options can become time-consuming, especially when you must consider the needs of both your company and the industry as a whole.
To help simplify the process, we've broken down what to look for in a 3D printer in each of the major industries, as well as our recommendations for the best 3D printers by industry.
3D Printers for Aerospace
There's no denying it: 3D printing in aerospace is taking off. Major players like GE Aviation and Boeing have used additive manufacturing to produce everything from aircraft interiors to 3D printed airplane parts, and exciting new partnerships continue to drive innovation forward; Greg Morris, the leader of GE Aviation's additive manufacturing team, predicts that additive manufacturing output will grow from $3 billion to roughly $100 billion in coming years.
Much of additive manufacturing's success in aerospace can be attributed to lightweight 3D printing materials like ULTEM 9085 and Nylon 12, which help create less expensive (but more efficient) aerospace parts. Companies in aerospace should, therefore, look for an FDM 3D printer capable of rapid prototyping and injection molding, with an emphasis on quick turnarounds and precise lines.
For aerospace, we would typically recommend the Stratasys F900 or Object 1000Plus:
– The

Stratasys F900

is the newest and largest Fortus 3D printer, offering maximum throughput and the widest array of engineering-grade materials. This printer can handle large builds and demanding jobs without sacrificing accuracy or durability, making it ideal for aerospace applications.
– The

Object 1000Plus

offers a massive build size with multi-material technology. Perfect for manufacturing large batches, the Object 1000Plus can print several parts simultaneously, and gives designers precision and customization options. This makes it a great choice for complex or detailed work in PolyJet materials.
3D Printers for Automotive
If you're in the automotive industry, you know speed is key – not only for cars but for your prototyping as well. Additive manufacturing has sped up and streamlined the automotive production process by allowing designers to quickly test and produce everything from jigs and fixtures to street-ready parts.
Because of the variation in applications, a 3D printer in automotive needs to be capable of producing both small and large parts, and handle everything from low-volume customized parts to big batches of production pieces. Because of this, we once again recommend the Stratasys F900 for its large build size and throughput, as well as its precision.
3D Printers for Business
While outsourcing prototypes can cost hundreds of dollars and days out of your workflow, investing in a desktop 3D printer can reduce turnaround to hours, and at a fraction of the cost. 3D printer manufacturers have met the demand for in-house work by releasing smaller, easy-to-use models:
– For those new to 3D printer operations (or with limited desk space), the

Mojo 3D printer

offers the easiest setup and operation in the industry. This small-scale FDM printer creates a smooth workflow by allowing users to make product mockups and rapid prototypes right at their desk.
– Powered by FDM technology, uPrint SE 3D Printers are affordable options for in-house printing. They're known for their ease of use, speed, and convenient size – everything you could want in a desktop printer.
3D Printers for Consumer Goods
Regardless of the product you're making, consumer goods is a competitive and fast-paced industry. Fast design cycles and reduced lead times are critical to beating the competition to market, and 3D printing has become an increasingly popular way to accomplish this. According to the 2017 State of 3D Printing, 55% of responding companies predicted they would spend more on 3D printing in 2017, a trend we can assume has continued into 2018.
We recommend looking for a 3D printer that can print as quickly and accurately as possible, with the ability to make both functional and realistic prototypes. Our top choice is the Stratasys J750, a versatile multi-material PolyJet 3D printer. This model offers over 500,000 colors, including CMYKW, transparent, and the new Vivid Colors. The Stratasys J750 offers unparalleled realism that's perfect for prototypes that look and feel like the finished product.
3D Printers for Dental Industry
Unlike the consumer goods industry, the dental industry is a more specific niche for 3D printing. Dental labs looking to invest in their digital workflow have used 3D printing to create orthodontic models that are more accurate, comfortable and effective, with a turnaround time that is days faster than traditional methods. In fact, the demand for 3D printing has become so great that a whole range of dental 3D printing materials has been created, along with a number of 3D dental printers.
Our top picks include:
– The

Objet260 and Objet500 Dental Selection

. Offering two build sizes, these printers were built to make impressively realistic models, including stone and jaw models.
– Stratasys J700 Dental

is a printer dedicated to the high-volume production of clear aligners. The J700 Dental is capable of 24/7 production and can produce up to 400 aligners per day.
– Objet Eden260VS Dental Advantage

is a versatile printer well-suited for a number of dental and orthopedic applications. This easy-to-use Object model works with four specialized materials and is capable of producing delivery trays, veneer or denture try-ins, stone models, and surgical guides.
3D Printer for Medical Use
The uses for 3D printing in the medical field are numerous. From making more accessible 3D printed medical devices to 3D printed prosthetics that are personalized to each patient, doctors, researchers, and everyday people have begun leveraging additive manufacturing to heal, train, and plan. A growing selection of biocompatible materials has made it easier than ever to create safe and efficient implants or realistic models, and the medical community has continued to innovate and improve patient outcomes through powerful 3D printing technology.
– The

Fortus 380mc-450mc

is an all-around fantastic 3D printer that manages to combine speed, ease of use, and the latest FDM technology all into one piece of hardware. The Fortus 380mc-450mc is suitable for a variety of applications and an excellent choice for those who need more design freedom.
– The Stratasys J750 once again gains favor for its texture mapping, color gradients, and multi-material capabilities – perfect for medical models or medical device prototyping.
Another solid option for prototypes and models, the Objet260 Connex3 offers 20 different palettes and thousands of material options. It is also suitable for office environments.
Picking the Right Printer for You
What you look for in a 3D printer depends on what you need it to do. Whether you're seeking a dependable model with maximum throughput for aerospace or an office-friendly creator of medical models, there's a 3D printer that can get the job done.
Related Articles
3D Printing Uses in Business: How are Top Companies Taking Advantage of 3D Printing Technology?
How 3D Printing Can Change Your Approach to Medical Device Development
Assistive Devices and the Impact of 3D Printing Technology
106 Labs Utilize 3D Printing Build Services to Prototype
About the Author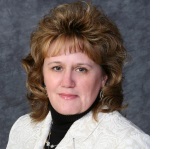 Lisa Hannon is a marketing manager at Fisher Unitech. She develops content for 3D printing topics that have an impact across all industries that are researching ways to maximize getting products to market faster as well as cost savings with 3D printing solutions. Lisa has worked as a marketing management professional since 1998, most recently with Stratasys.