New Developments in Additive Manufacturing: Aerospace
In August 2017, we wrote about the growing popularity of 3D printing in aerospace due to the cost, quality, and efficiency of 3D printed airplane parts and 3D printing materials. Since our last post, even more aerospace companies have adopted additive manufacturing, and new innovations seem to be emerging every day. Here are the most recent developments in additive manufacturing in aerospace, and what we can expect in the future.
3D Printed Airplane Parts Take Off in Popularity
In 2017 we explained how companies like GE Aviation are using additive manufacturing to create cheaper, more efficient parts, and all signs point to this trend continuing to grow.
In November 2017 GE unveiled a 3D metal printer for aerospace parts that can print parts as large as 1 meter in diameter, with the potential for even bigger products; GE Aviation is "currently working on a commercial aircraft engine made largely of 3D parts," reducing "855 separate parts down to just 12."
The efficiency of 3D printed parts in aerospace have made them a popular focus of innovation, inspiring scientists and large companies alike. Physicists from Tomsk Polytechnic University, for example, are attempting to use additive manufacturing to create titanium products, which account for up to 20 percent of a modern civil aircraft. Meanwhile, Arconic and Airbus SAS have announced they will be working together to create 3D printed airframe parts.
Jim Vurpillat, marketing director for automotive and aerospace at Stratasys, predicts that additive manufacturing will continue to have a significant impact on aerospace parts. In an interview with Aerospace Manufacturing, Vurpillat mentioned that higher performance thermoplastics and printed composites will allow manufacturers to create more critical components for aerospace, further expanding the applications of 3D printing in this industry.
New Partnerships Drive Innovation
With the rising popularity in 3D printed parts, aerospace companies have taken note of the potential of additive manufacturing and have begun forming strategic partnerships to innovate as quickly as possible.
In addition to the previously mentioned cooperation between Arconic and Airbus SAS, other notable collaborations to watch out for include Inovsys and Roboze, who are working together to develop more materials for aerospace and medical 3D printing applications; MIT's AeroAstro labs, which is developing a 3D printed drone for the U.S. Air Force; and the technical partnership between Stratasys and BOOM Supersonic, which aims to enhance supersonic aircraft through additive manufacturing.
These partnerships indicate that the aerospace industry is taking the potential of additive manufacturing seriously and exploring new avenues to drive innovation.
In many cases, additive manufacturing is needed to meet requirements that traditional manufacturing finds difficult; for example, MIT's 3D printed drone needs to be compact and reach speeds of Mach 0.8, so titanium 3D printing was used to create the drone's compact and efficient structure.
Meanwhile, Stratasys is hoping to enable supersonic flight by providing their expertise and engineering thermoplastics to BOOM Supersonic. According to Vurpillat, Stratasys will be "exploring new application spaces by printing with composite materials including our carbon fibre-filled Nylon."
The Future of Additive Manufacturing in Aerospace
The rapid evolution of additive manufacturing in aerospace speaks to 3D printing's continued importance in this and other industries where innovation is crucial. The efficiency of custom, lightweight parts and new partnerships between industry leaders is opening exciting new doors for the aerospace industry. The increasing complexity of 3D printed aerospace parts and innovative use of materials will continue to drive innovation and help the aerospace industry reach new heights.
Image Courtesy of aero-mag.com
Related Articles
3D Printing News: Top 20 Stories of 2017
3D Printing for Aerospace: 3D Printed Airplane Parts and More
The Future of Manufacturing: 3D Printing Innovations
3D Printing Helping the Aerospace Industry Take Off
About the Author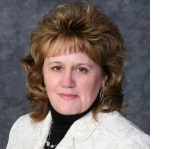 Lisa Hannon is a marketing manager at Fisher Unitech. She develops content for 3D printing topics that have an impact across all industries that are researching ways to maximize getting products to market faster as well as cost savings with 3D printing solutions. Lisa has worked as a marketing management professional since 1998, most recently with Stratasys. You can follow her on Twitter: @lmci37.