The Automotive Industry Continues to Drive Additive Manufacturing Solutions
The automotive industry in the United States has seen many changes in production since its early beginnings in the late 1800's. From Henry Ford's Model T to the Big Three, factory floors have adapted to developments in production. In the beginning, designers and engineers used mockup drawings and general prototyping to demonstrate their ideas, but for the last two decades, the automotive industry has grown even more. With the use of an additive manufacturing and 3D printing solution, automotive manufacturers can create functional models, jigs, fixtures, and assembly aides along with other manufacturing tools to improve time to market.
The Automotive Industry Uses 3D Printing Across the Board
3D printing is used in the automotive industry in more areas than you may think. Additive manufacturing plays a big part in design, research and development, quality control, automation, and even the supply chain. Many Tier 1 and Tier 2 suppliers utilize a 3D printing solutions in their operations including jigs, fixtures, end of arm robotic tools, 3D printed injection molds, coordinate measuring machines (cmm) inspection gages, vac-form tooling, and many more.
The automotive industry is always growing, and the list of applications is rapidly expanding. Demand is high, and the need for lighter, bigger, better, and stronger continues to challenge developers and designers.
Finding the right 3D Printing Solution
We have visited manufacturing facilities in many Automotive OEM and Tier 1 and 2 suppliers. Some are very mature in the adoption of additive manufacturing, while others have not yet begun. A common trend among those who have not yet adopted additive manufacturing is that they feel overwhelmed with the different solutions available. Another common complaint is that some companies have only dabbled with low-end systems and have grown frustrated with the lack of performance.
A bit of advice I like to offer with those struggling to find a sound solution is to start off with a proven entry level system and to start small. If you give a great tool to a smart set of engineers, they will find the solutions to their problems and find applications for your business.
Learn more
Want to learn more about how a 3D printing solution can help your business? Our sales professionals and application engineers work hard to help you find the solutions perfect for your business to help you succeed.
Related Articles
3D Printing News: Top 10 Stories of 2017
Everything You Need to Know About Manufacturing: 20 Manufacturing Statistics
Stratasys 3D Printing Materials: FDM Thermoplastics and PolyJet Materials
3D Printed Prototypes Essential to Automotive Industry
Stratasys Receives Motorsport Technology of the Year Award
The Future of the Automotive Industry: 3D Printing Takes the Wheel
About the Author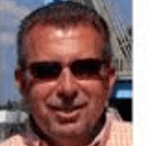 Bryant Goudelock has been working in design, manufacturing, technology, and 3D printing for more than three decades. He works alongside many leading companies in and around Michigan including Ford, General Motors, Chrysler, Toyota, Whirlpool, Dow, and Steelcase. Bryant thrives on helping companies grow 3D printing within their business with creative solutions.