SOLIDWORKS: How Do I Take SOLIDWORKS Training Classes Online?
How Do I Take SOLIDWORKS Training Classes Online?
While chatting with a customer recently, he wanted to know if he could take SOLIDWORKS Essentials online. This wasn't a hard question to answer, but it got me thinking. SOLIDWORKS Essentials is not called beginners. It is called Essentials. The definition of essential is a thing that is absolutely necessary. Now, I have never been in sales and I am not in sales now, but being in Tech Support for years, I feel stronger than ever that SOLIDWORKS Training is absolutely necessary.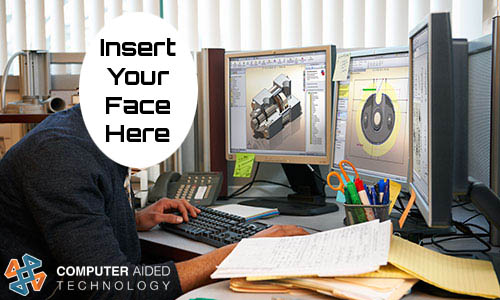 Not Just For Beginners
All SOLIDWORKS training should start with the essentials. SOLIDWORKS Essentials is the foundation on which you can build your modeling skills. This course is designed for those who have experience with 3D Solid Modeling, but are new to SOLIDWORKS. Some of my favorite things I learned in my essentials class years ago still stick with me to this day. For example, the ability use to configurations and global variables to create multiple variations of similar parts was a life changer. Later on, when I started taking SOLIDWORKS certification tests, I saw the same techniques being used to identify the main dimensions of a model. A quick edit of the global variables allows you to create a whole new part in seconds!
CATI Virtual Classroom
Work deadlines and family obligations are just two reasons on the long list that may prevent someone to travel and spend a week in a training class. You can take the SOLIDWORKS Essentials for 3D CAD Professionals training class online. In fact, this class was designed for the CATI Virtual Classroom. Rather than spending a week at one of our training centers, the material is covered in 6 half day sessions you can attend from anywhere. This online training class is not just a pre-recorded video. The classes are taught by a real instructor live over the internet. Using Webex technology, you actually get to use the same state-of-the-art hardware offered in our classroom by connecting directly to our computers, which eliminates the need to worry about installing any software on your machine.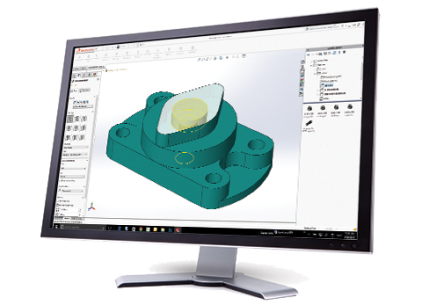 SOLIDWORKS Essentials for 3D CAD Professionals
Do you have Mechanical Design Experience 3D CAD Experience? If you do, then you qualify to take this great class! SOLIDWORKS Essentials for 3D CAD Professionals focuses on leveraging your experience into the skills required to be productive with SOLIDWORKS. In just a few hours, you will be ready to make parts, assemblies, and drawings, and will be on the path to SOLIDWORKS proficiency.
Here are a few other topics cover: Modeling a Casting or Forging, Patterning, Revolved Features, Thin Walled Parts, Configurations of Parts, Design Tables and Equations, Repairing and Editing Parts, Bottom-Up Assembly Modeling, Using Assemblies.
When Can I Go?
July 24, 26, 28, 31, August 2, 4, 2017 (Hurry! Almost Full)
October 16, 18, 20, 23, 25, 27, 2017 (Register)
Do I Really Need a Training Class?
So many calls would never reach Tech Support if everyone went to a training class from Computer Aided Technology (CATI). However, to save money, some companies try to cut corners and expect their engineers to learn the new software on their own. I am an engineer. Do I really need training? While it is possible to stumble your way through SOLIDWORKS on your own, a lot of time is spent on the job trying to figure what you are trying to do, what tool to use, and how to use it. Time is spent researching, even calling Tech Support. So, while it seems like money is being saved up front, in the end, money is being lost in the long run. So, if a little extra money is invested up front, the engineer can hit the ground running and be much more proficient at applying what they learned in a formal training class to their specific job. To register for any of our courses, click here.
Neil Bucalo, CSWP, CSWS-MD
Computer Aided Technology
www.cati.com