How To Install SOLIDWORKS PCB 2023
SOLIDWORKS PCB has 3 parts and is the SOLIDWORKS application for designing PCBs. The PCB Services acts as the bridge, connecting PCB to SOLIDWORKS and letting you set up users. Knowing what we can do, thanks to our Top Enhancements in SOLIDWORKS Electrical blog last month, let's go through how to install SOLIDWORKS PCB 2023. Typically, SOLIDWORKS installs the PCB add-in automatically. However, you may need to modify an existing installation or set up a new computer, so let's make sure you're all set.
Install or Add SOLIDWORKS PCB 2023
You can choose the Individual option if you're installing a new instance.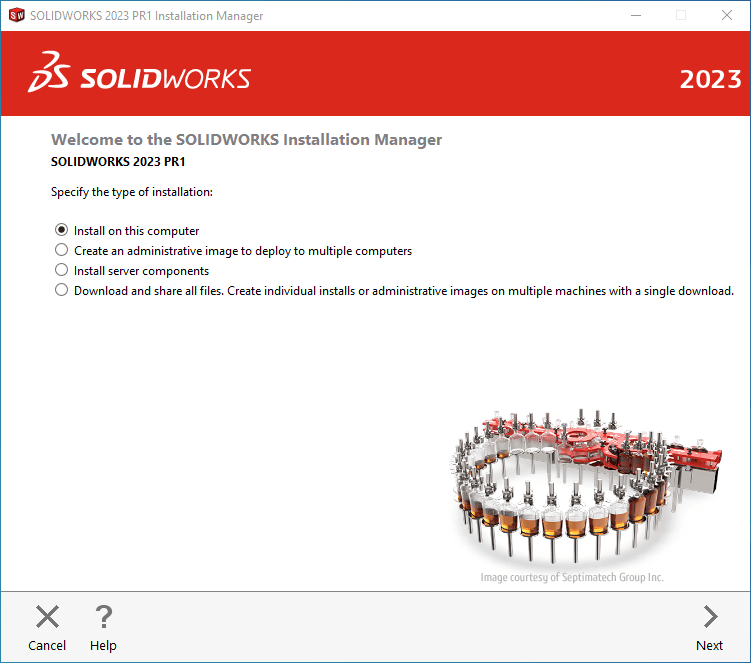 If you're adding SOLIDWORKS PCB to an existing installation, choose the Modify the individual installation (on this computer) option.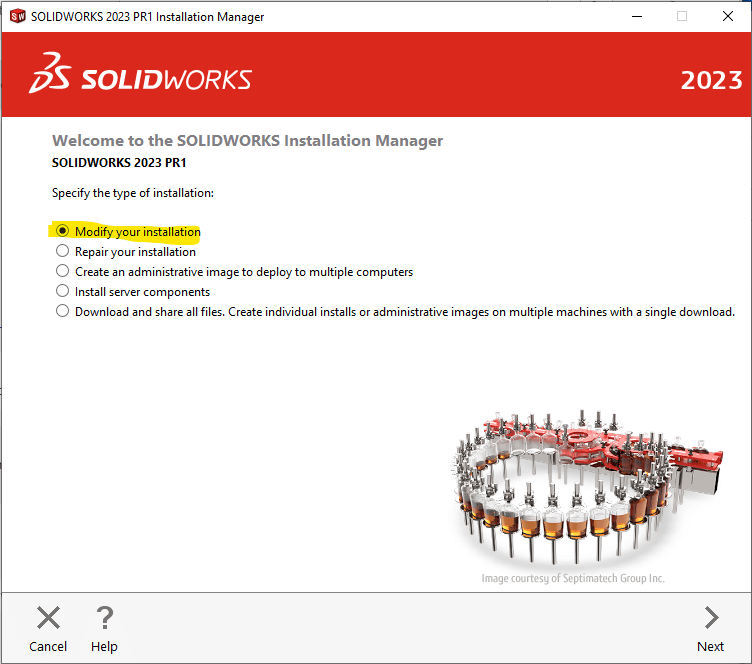 After clicking 'Next' you will come to the serial number screen. Enter your SOLIDWORKS PCB serial number and click Next.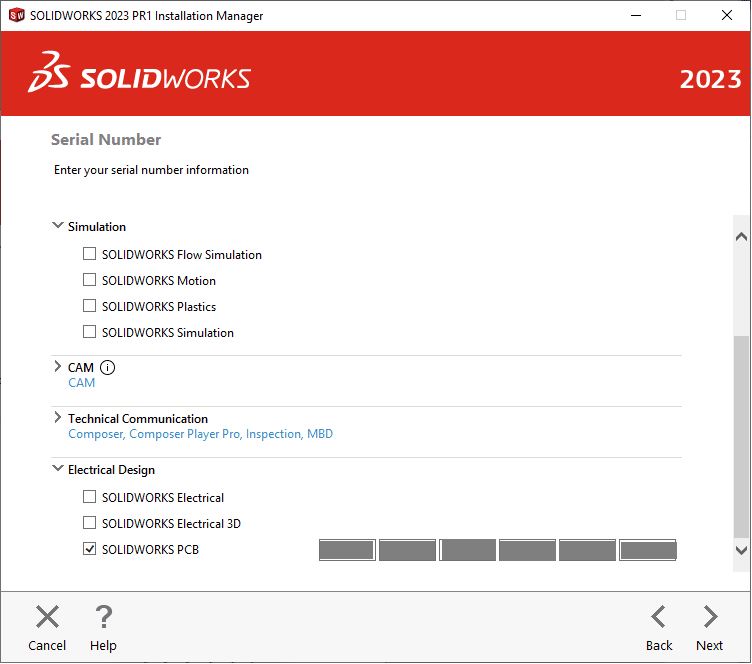 On the Product Selection page, you'll want to ensure that you've selected SOLIDWORKS PCB.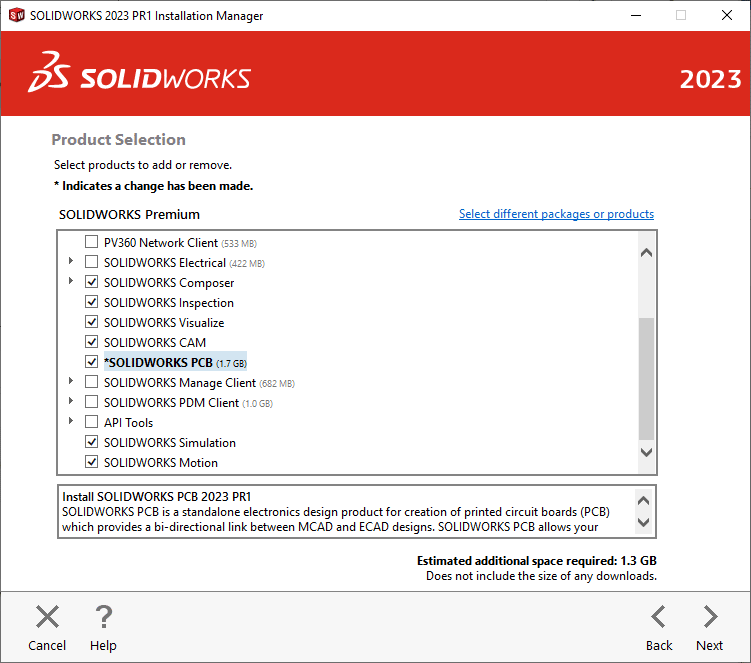 On the Summary page, it should show that you've added SOLIDWORKS PCB to the installation. With new installations, you will then select Install Now or Download and Install if you need new files. Select Modify now if you're adding SOLIDWORKS PCB to an existing SOLIDWORKS installation.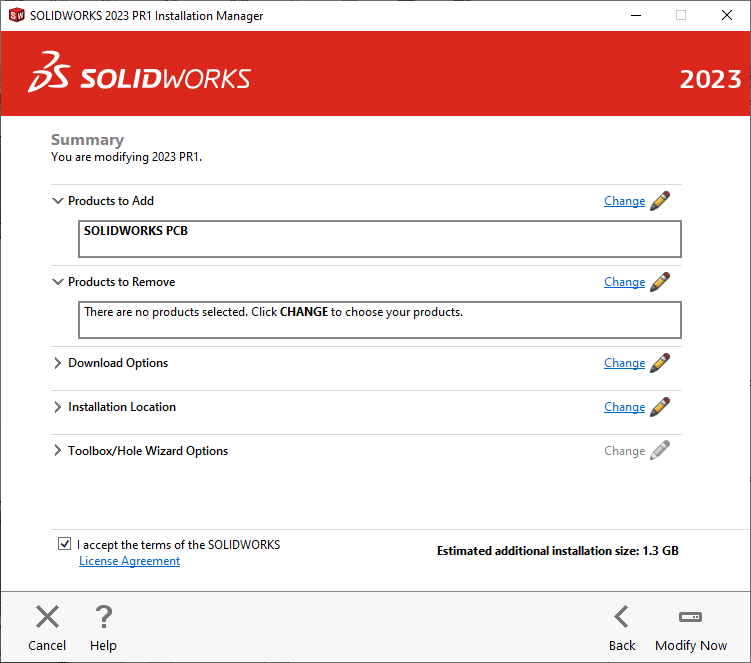 SOLIDWORKS will prompt you to activate your license after the installation. Just follow the prompts and you'll be good to go.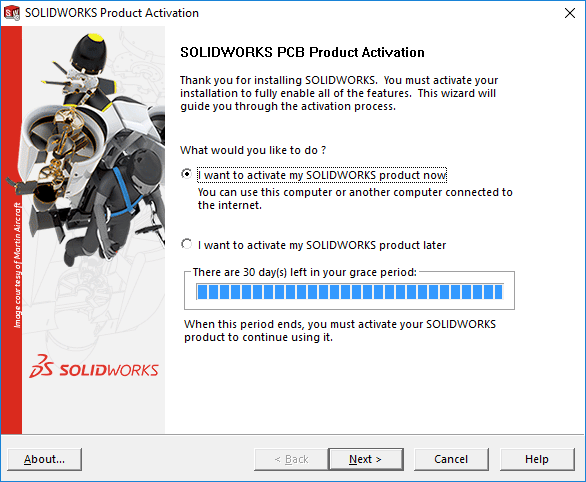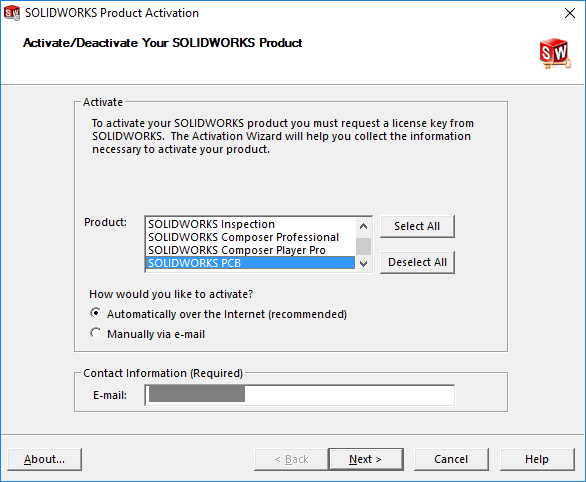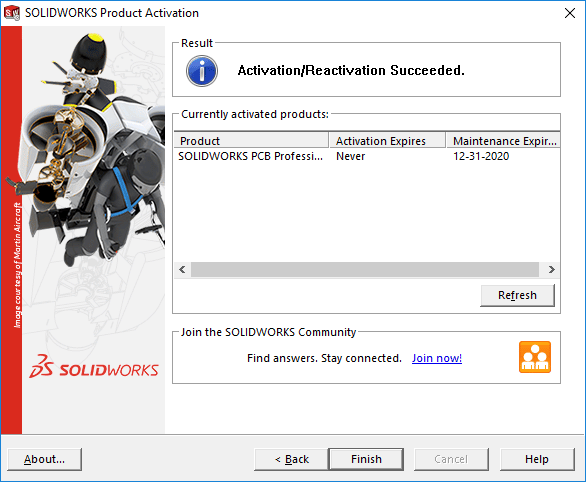 Install SOLIDWORKS PCB Services
To install SOLIDWORKS PCB Services, you will run the Installation Manager and go to Server Products. Then select Install SOLIDWORKS PCB Services on this computer and click next. If you already have PCB Services installed, you will see the option to Upgrade SOLIDWORKS PCB Services [version] on this computer.
On the Summary page, you can click the CHANGE link to edit your installation locations and your port number.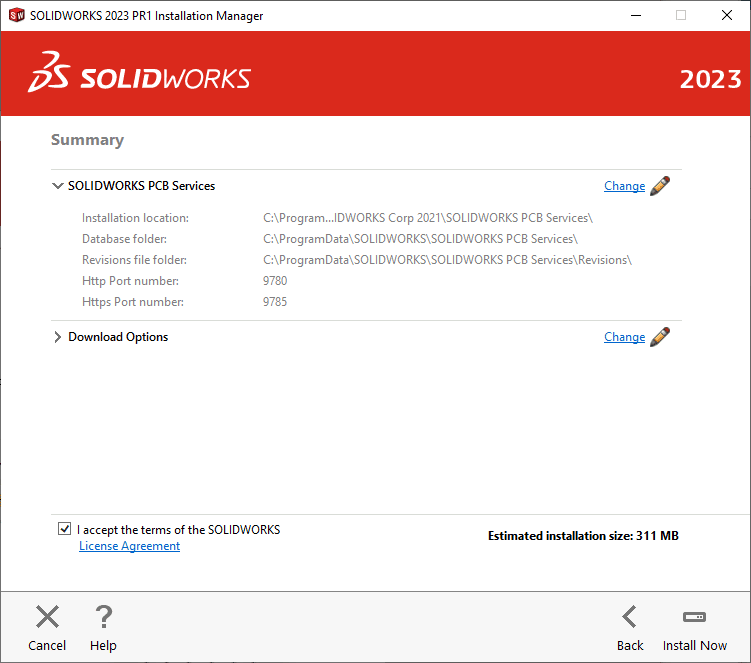 The installation location is where SOLIDWORKS stores the installation media. There are also Data Folders. This is where you save your data. The Http Port number and Https Port Number are for communications between the PCB software and SOLIDWORKS.
There is something I want to note about this step. PCB Services requires Microsoft Internet Information Services (IIS). Official documentation requires that you have the latest version of both .NET Extensibility and ASP .NET installed as well. The PCB Services installation failed for me until I had all versions selected.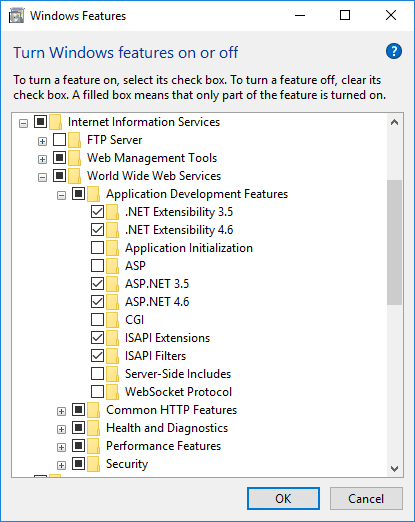 I also disabled my Windows Firewall and my Anti-Virus programs completely to ensure the installation would finish.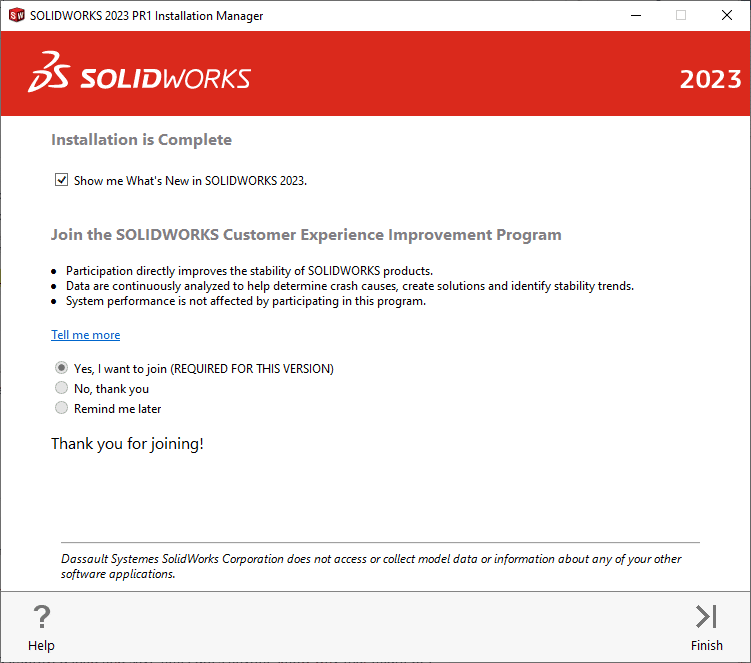 I hope this helps you install SOLIDWORKS PCB 2023 without any issues. Now you can design your printed circuit boards with your favorite CAD tool!
Fred Zobel III
CATI Sr. Support Engineer
Computer Aided Technology, LLC
Related Articles
Learning how to use SOLIDWORKS PCB but think you might benefit from some training? Check out our SOLIDWORKS PCB training course.
Have you seen the repositories behind SOLIDWORKS PCB and wondered what they are? Check out this blog where we try to explain a little more about them.
If you have SOLIDWORKS Network licensing, you might want to review our SOLIDWORKS Network License installation guide.
Collaboration doesn't always happen with the help of a PDM system. Here, Brian Cooke explains ECAD collaboration with SOLIDWORKS PCB.