Improve Communication and Boost Productivity with Circuit Board Design Software
Circuit board design is a complex process requiring the expertise of both mechanical and electrical engineers, and everything from your initial circuit layout to mechanical/electrical integration can quickly become frustrating and time-consuming. By working between two teams (often with multiple design iterations), it is easy for communication to break down, losing valuable insights and even entire revisions that lead to expensive mistakes and frustrating stalls in production.
Software created specifically for circuit board design can help engineers work faster and more efficiently, reduce costly errors, and improve communication between ECAD and MCAD teams. By looking for features tailored specifically to the unique needs of circuit board design, engineers can boost productivity and help the company's bottom line.
Improve Communication
One challenge mechanical engineers face when designing circuit boards is consistently and accurately communicating with the electrical team throughout design cycles. Prototypes that require multiple rounds of rework or major design changes can create slow turnarounds and bottlenecks that prevent projects from moving forward. The inevitable back and forth between mechanical and electrical design revisions — especially when working with different file formats — can also leave more room for error, opening the company up to costly design flaws and fixes.
To address this issue, engineers working on printed circuit board design should look for software that allows engineers to easily keep data as up-to-date as possible. SOLIDWORKS PCB, for example, gives teams the option to natively exchanges design data with an easy-to-use push-button interface. This seemingly simple approach to cross-discipline product development helps improve communication, reduce errors, and cut down on the number of potential issues — along with the number of expensive prototypes needed before heading to market.

Boost Productivity
In addition to improving communication, the right software can aid circuit board design by helping engineers work faster and more efficiently. This includes a strong CAD foundation as well as features created specifically for circuit board design. Having the ability to use your model in 3D CAD instead of 2D is a huge asset because it means you can work on mechanical designs simultaneously. Other key features that help boost productivity is associativity, which means changes to your PCB are automatically updated as well as access to a vast and customizable parts library.
In the case of SOLIDWORKS PCB, this means that the software is connected to the flagship SOLIDWORKS CAD product for robust 3D design capabilities, including the ability to create parts and assemblies, generate and automate designs, and perform stress analysis. Users can then access features tailored to PCB design to quickly and efficiently design their circuits:
Speed up design by easily defining circuits through interactive routing and a schematic capture tool with "extensive drafting capabilities, libraries, and electrical rules."
Make more informed decisions by accessing online supplier databases for real-time device parametric data, pricing, and availability (Supplier Links).
Eliminate mistakes and future redesigns with built-in, customizable Design Rule Checks (DRC) that ensure Schematics and PCBs are laid out error-free.
Companies like Landscape Forms have been able to shorten design cycle time by 30 percent and reduce time-to-market by 15 to 20 percent by using SOLIDWORKS software.
For more information on how PCB design software can boost productivity and streamline your design process, visit Fisher Unitech's PCB resource center.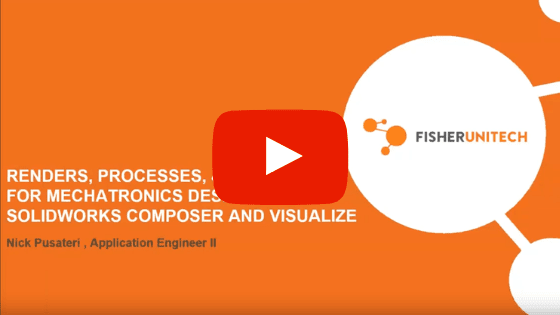 Related Articles
Nano Dimension and the Power of PCB 3D Printing
Smart Products & Design for the Internet of Things
Enable Collaboration & Streamline Workflow with SOLIDWORKS Electrical Training
About the Author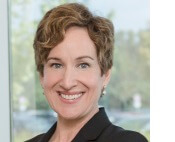 Christa Prokos is a marketing manager at Fisher Unitech. She researches and writes about the latest business trends and technologies impacting manufacturers, including 3D printing, SOLIDWORKS 3D CAD design and product data management tools, product lifecycle management, virtual reality, and the Internet of Things. Christa has worked as a high tech marketing and communications professional since 2000. You can follow her on Twitter: @ChristaProkos.