Inserting PDFs in SOLIDWORKS Drawings
You may have PDFs of legacy parts, technical specification sheets or some that customers have sent that you now want to insert into a SOLIDWORKS drawing to add clarity or update notes.
Linking PDF Files
You could insert the PDF as a shortcut icon to a linked file. This would allow anyone with the SOLIDWORKS drawing to open the PDF in the PDF viewer of choice. This is useful for quick reference.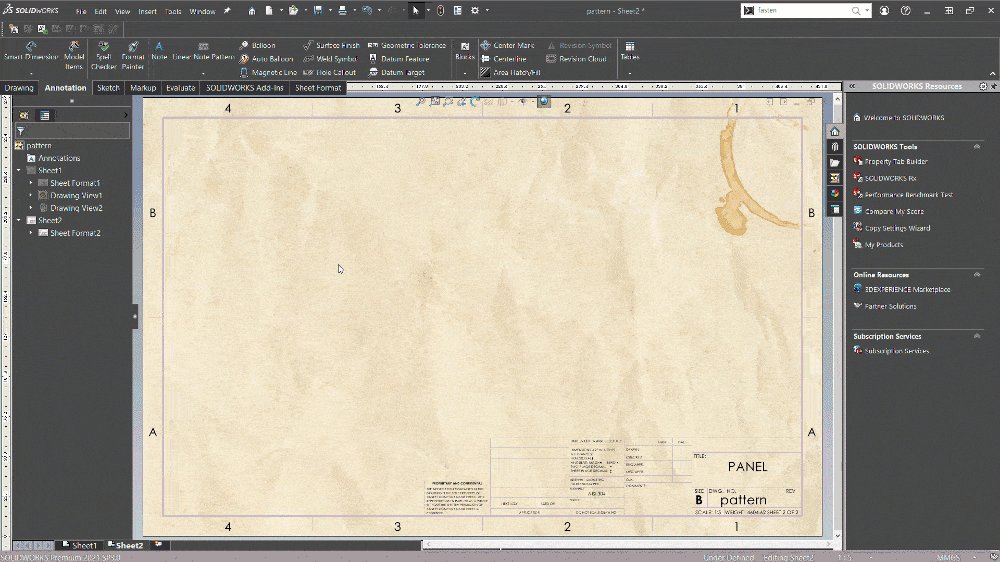 Here's how:
I. Open SOLIDWORKS drawing you would like to insert the PDF into
2. From menu bar select Insert>Object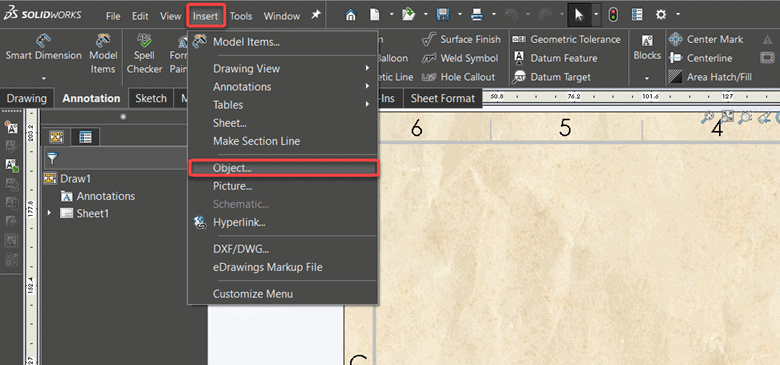 3. "Insert Object" pop up will appear. Select "Create from File"
4. Ensure the "Display as Icon" checkbox is selected.
You may Link the file to the icon so that the PDF is opened from a shared location if changes are still being made.
5. Browse to file location and select desired PDF file.
The above workflow is perfect for referencing PDF files at the editing stage, but once the drawing becomes a hard copy, the PDF will not be visible…
Inserting PDF Image into Drawing
If you need to have the full PDF drawing displayed on your SOLIDWORKS DWG (as shown below); follow this workflow:
I. Convert the PDF to an image file (.jpg, .png, .tiff or .bmp)
There are multiple file types available to use for insertion. If one of these file types is not of the quality you need for the drawing, trying converting to another, since they each have their strengths and weaknesses.
You can find online converters, like Adobe, for PDFs to various file types by simply searching online.
2. Click Insert>Picture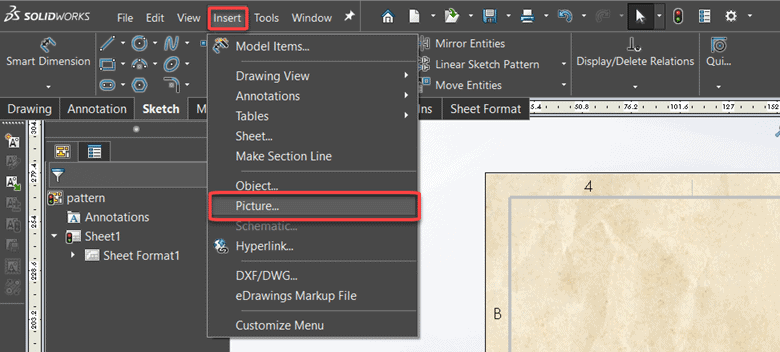 3. Browse to the picture in your files, insert and scale as necessary.
Use these workflows anytime you have legacy or customer PDF's that you need to be able to display on a SOLIDWORKS drawing. If you would like to learn more about the tools available to you in the SOLIDWORKS drawing environment, consider CATI's SOLIDWORKS Drawings Training Class.
Happy Detailing!
Kit MacDonald
Application Engineer
Computer Aided Technology