Introducing Breakthrough TPU Material: Stratasys TPU 92A
Traditional elastomer prototyping options such as non-FDM or FFF ( Fused Filament Fabrication) additive manufacturing isn't always ideal. These methods often offer high-cost, limited geometries, can take up to one week, and can't always create complex geometries. Non-FDM additive manufacturing solutions also offer limited build sizes, higher total part costs, and usually, require an external service bureau. Lower priced options like FFF additive manufacturing have labor-intensive support removal, poor support interface surfaces, and limited part complexity. Although the price may seem most affordable at a glance, the total cost of ownership is high.
So what is the better option? Resilience – the ability to stretch or compress greatly while not losing shape (and no, I'm not talking about touching your toes). This is the key difference between elastomers, like TPU material, and rigid polymers.
What is TPU material?
Thermoplastic Polyurethane Elastomer (TPU) is a type of elastomer material – a polymer with the property of elasticity. TPU is renowned for high elongation, superior toughness, and extreme durability.
What are the benefits of Elastomer prototyping with TPU 92A?
– Quick turnaround –

get elastomer parts in hand in a matter of hours versus days

– Large build size –

produce the size you need with larger prototyping capabilities

– Complex designs –

create complex geometries not possible with other additive manufacturing options

– Reliable –

highly functional elastomer material that reliably produces complex and accurate prototypes

– Cost-effective –

build all prototypes on a single system with fast, easy material changeovers

– Easy to use – With user-friendly software and a quick learning curve, no dedicated operator is required
Engineers who need large, fast, accurate, functional, and complex elastomer parts can print them directly off the Stratasys F123 Series 3D printers using FDM TPU 92A material.
This new material allows engineers to design faster and without constraints. An exclusive soluble support lets you focus on what matters and brings your product to market faster.
Related Articles
Stratasys Materials: When to Use PolyCarbonate, PC-ABS, and Nylon
Know your Stratasys FDM Materials: ABS, ASA, and PLA
Antero 800NA: The High-Performance Thermoplastic
About the Author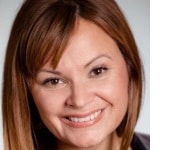 Stacey Clement is the VP of marketing at Fisher Unitech. She researches and writes about the latest business trends and technologies impacting manufacturers. Stacey is passionate about helping manufacturing companies with the best solutions and tools in 3D CAD, product development, additive manufacturing, and subtractive manufacturing. Stacey has worked in high tech marketing since 2001, and when not working you can find her enjoying the outdoors with her family.