MakerBot Method 3D Printer: Review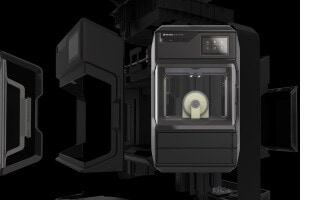 In the relatively short history of 3D printing, the 3D printer market has grown from exclusive and expensive to wide and varied. MakerBot, a subsidiary of Stratasys, has built its brand on making 3D printing accessible, and its newest release offers exciting opportunities for individuals who need access to industrial 3D printing without breaking the bank. Here's what you need to know about the MakerBot Method 3D Printer.
MakerBot Method Overview: "Commercial 3D Printing for Rapid Prototyping"
According to a Stratasys press release, the MakerBot Method combines industrial and desktop 3D printing to bring "features that were previously only available on industrial 3D printers to professionals at a significantly lower cost." The printer leverages patented Stratasys technology while still retaining the ease of use the MakerBot line is known for.
MakerBot Method Features
Equipped with a wide range of industrial 3D printing features, the MakerBot Method can print with ± 0.2 mm dimensional accuracy and print up to 2x faster than other desktop 3D printers. Features include:
An ultra-rigid metal frame construction

Dual performance extruders

A circulating heated chamber with temperature and quality control at every layer

A dissolvable support system

A range of precision and specialty 3D printer materials, and

Dry-sealed material bays with built-in sensors to keep 3D printing materials free of damage
Some of these features were previously limited to industrial 3D printers, and contribute to the MakerBot Method's superior print quality and more consistent and accurate printing when compared to other desktop 3D printers.
3D Printing Applications
The MakerBot Method is well-suited for individual designers and engineers in need of industrial features at a lower cost, as well as businesses looking for a more compact and affordable solution. With a smaller size and price tag than industrial 3D printers – but better quality and speed than desktop models – the MakerBot Method can give companies with limited floor space or budget the best of both worlds when it comes to 3D printing.
For more demanding business users, MakerBot Method for Business, a complete end-to-end business offering, is also available for companies looking to reduce design risk and accelerate product development through fast customer support and expedited shipping of replacement printers and parts.
How Much Does the MakerBot Method Cost?
The MakerBot Method has a starting retail price of $6,499; according to Stratasys, it can perform at half the cost of an entry-level industrial 3D printer in its first year.
MakerBot Method: Our Review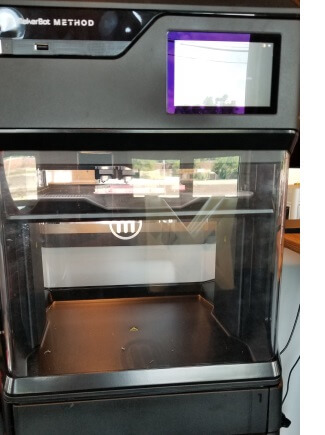 MakerBot has been synonymous with desktop 3D Printing since its 2009 inception. Leaving the Open Source community in 2012, and later merging with Stratasys has allowed MakerBot to differentiate its product offerings and pursue markets beyond hobbyists. The Method is MakerBot's first 3D printer aimed to bridge the gap between industrial and desktop 3D printing. We've had several months to explore what this machine has to offer, and I'd like to point out some of the highlights.
New Lightweight Extruders
To begin with, the extruders are entirely new. Informed by the design of the successful Stratasys F123 and Mojo heads, these Performance Extruders are smaller and significantly lighter, even than the 6th-gen Smart Extruder+. Less weight translates to faster prints, and the improved/lengthened heater means faster temperature changes. But most significantly, I've been using plural pronouns to describe the extruders this whole time… because like the Replicator 2x of yore,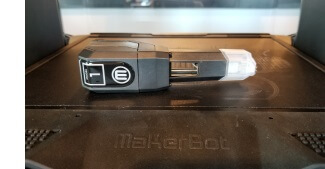 the Method is a dual extrusion printer! And, like it's Professional FDM cousins from Stratasys, the Method toggles the support head out of the way when not in use, which avoids tedious manual calibration. That's all automated with the Method and is quick and reliable. The support material, in this case, is PVA, which brings me to materials.
MakerBot Method Materials Best Practices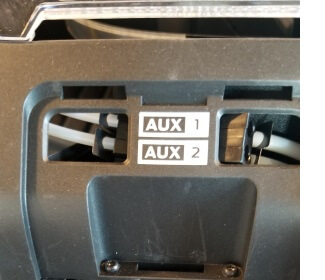 Method's extrusion profiles were developed specifically for the thermal properties and dimensional consistency of genuine Makerbot Tough PLA and PVA Support filaments (with more materials coming soon). The spools are chipped to tell the machine what's loaded (which profile to use) and how much is left, and the material drawers are sized with them in mind. If you elect not to use MakerBot materials, there's a handy bypass panel on the left side near the lid. We strongly encourage using Makerbot materials since they fit the material drawers so nicely, especially the support material.
PVA (PolyVinyl Alcohol) is water-soluble, and is a pleasure to use… as long as it's dry! This stuff is very hygroscopic (absorbs moisture from the air), which has historically been problematic, given the open-spool design of most consumer-level 3D printers. Luckily, Method has sealed material drawers to keep loaded filaments dry. We've been through several spools, with zero moisture issues. The heated build chamber helps keep the materials dry too.
Those experienced with desktop 3D printing will be familiar with the challenges of thermoplastic heat expansion, which routinely manifests as warpage, delamination, and failed prints. Method eschews the now ubiquitous heated bed solution in favor of a heated build chamber. Maintaining an elevated temperature throughout the part during the build reduces internal stresses, which translates to better dimensional accuracy. And while we haven't performed the necessary metrology tests to validate MakerBot's claimed +-0.2mm (~0.008in) accuracy, we would describe Method-printed parts as 'spot on' accurate.
Final Thoughts
There is much more that could be said about the machine design and Makerbot Print slicing software, which I'll leave for another article. If you've had any reservations about MakerBot's ability to deliver "industrial reliability", we've been genuinely impressed by this machine. MakerBot has really hit the mark with this one, and I'm excited to see it develop (and to try the new PETG filament that was just announced)!
Related Articles
What Can You Make with a 3D Printer?
How Does 3D Printing Work? What are the Common Functions, Uses, and Product Options for 3D Printers?
About the Author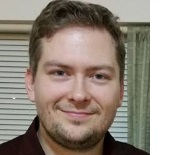 Dan Erickson is a student of life. With a BS in Mechanical Engineering Technology from Michigan Tech University and a penchant for tinkering, he is driven to understand how the world works and improve wherever possible. After several career iterations, Dan came to Fisher Unitech in 2011 as a SOLIDWORKS Support Engineer. He has since followed his passion for transformative technology to the 3D Printing department, supporting the Sales and Marketing teams as an Additive Manufacturing Operations Manager.