Materialize e-Stage

Materialize e-Stage is a very powerful software that can save you lots of time and money when dealing with SLA/DLP resin 3D printers (like the Stratasys V650 Flex) or sintered metal 3D printers.
SLA resin 3D printing is one of the oldest versions of 3D printing and has been around since the early 1980's. Partly due to this there are some issues that can come up when using this technology, such as the support structures that needs to be generated for the models that you want to build. Most of the SLA or DLP 3D printers out in the world right now are not tied directly to any specific software that will handle the model slicing and support structure generation and most slicer software that is used tends to be very insufficient in set-up time and material usage.
You can see, from this example picture, all of the support generated for this part. An operator will need to go through the part one section of support at a time to check it and make needed changes.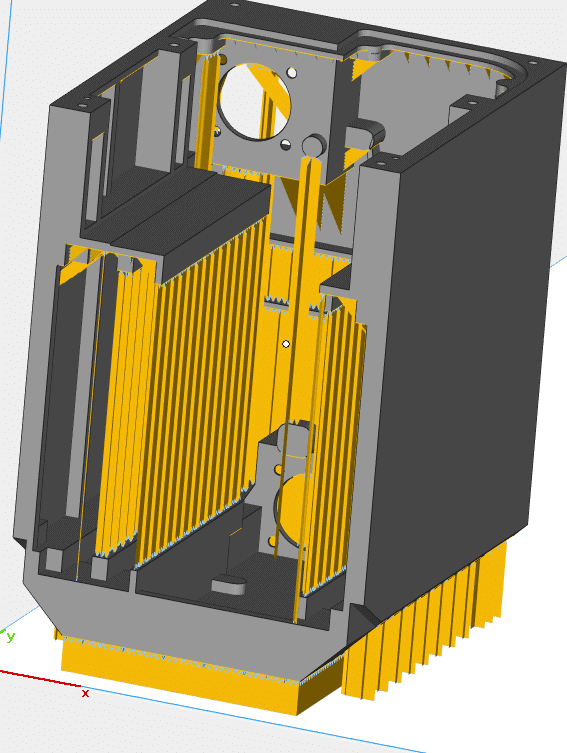 The Materialize Magics software has its own add-in to allow users to generate support structures for their models. It allows for full customization of the support structures and attachment points. The issue with that was the amount of time it takes to customize each new model with a unique support structure that would be efficient to print. Then after printing you have to remove the support structure by hand and clean up the surfaces where the support contacted. Materialize e-Stage software was built specifically to address these issues. It completely automates the support structure process and can be loaded up with the specific setting you need for your 3D printer.
Once you finish the one time dial in of your setting on e-Stage you can perfectly process an entire tray of stacked parts for an SLA Resin print job in 1-2 minutes with just the click of one button, every time. This can save you up to 90% operator time on setting up the build jobs. There are many settings to choose from depending on what your needs are. One option is to have the supports generated offset to the side so it does not need to make contact with the model in any unnecessary locations. You can see from the stacked parts in this picture that the support structure is made around the building and not contacting it, thus saving finish time and allowing for larger builds.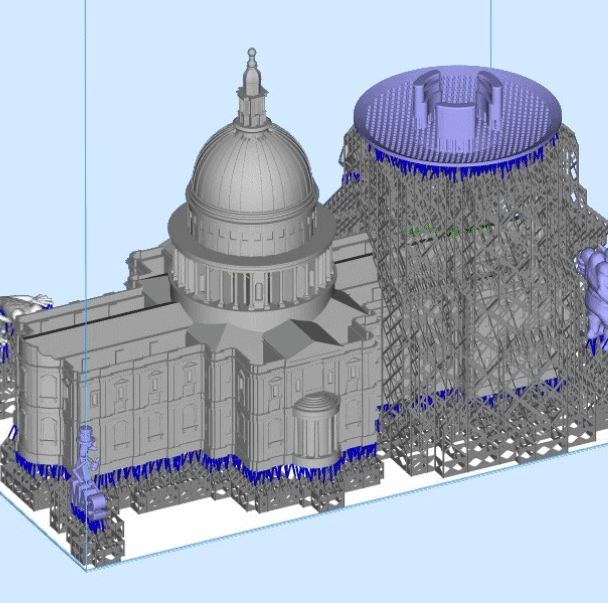 This will allow for much cleaner parts that will require dramatically less post processing time with removal of the support and the touching up of the support contact locations. The structure that e-Stage makes is an open diamond shape and it resolves issues with trapped resin due to poorly designed support structures. You can really see the difference in support structure between these examples of yellow supports and the more refined e-Stage support below.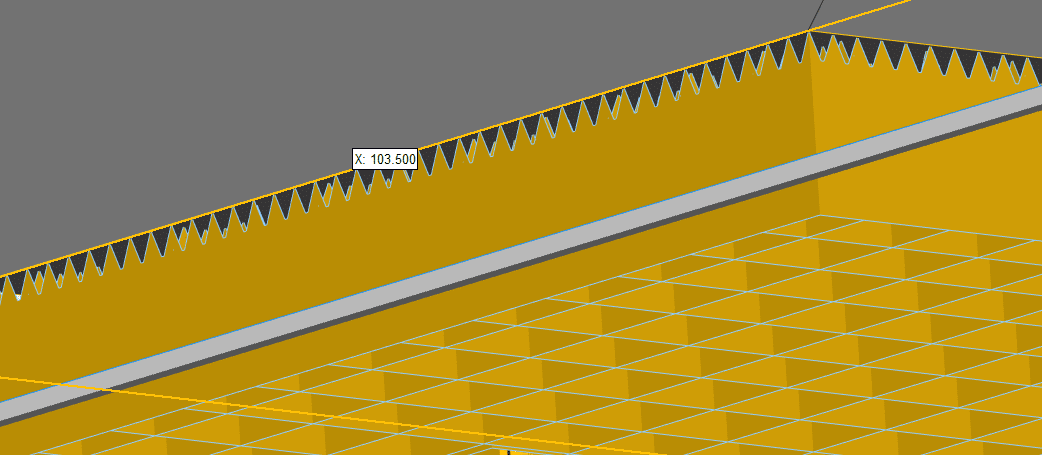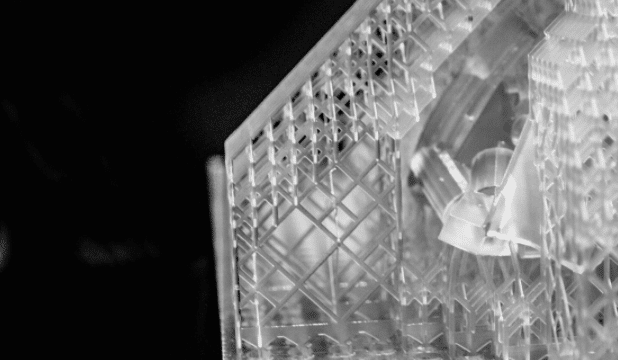 Or you can go the other direction and enable gussets to allow for model to model support contact, this creates more points to clean up in finishing but can cut down on the material usage.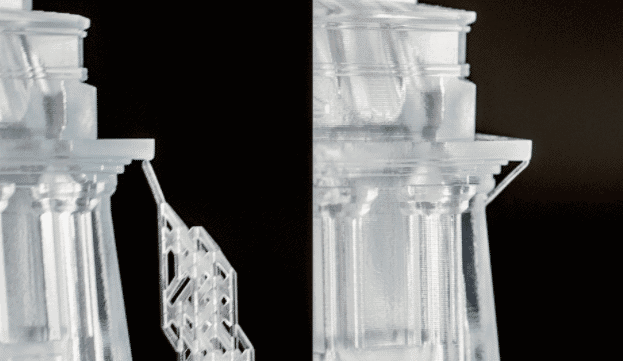 Tim Crennen
Sr. Applications Engineer – 3D Printing/ 3D Scanning/ Solidworks
Computer Aided Technology, Inc.