New Assembly Structure Features in SOLIDWORKS Treehouse 2019
SOLIDWORKS Treehouse 2019 delivers some fantastic new capabilities for creating and managing assembly structures. When viewing large assemblies that contain many branches, the new setting to control the display of file images for each node is a great way of maximizing the amount of screen area available.
By using a new toggle on the options dialog box, file images can be hidden or shown giving you more control over how your assemblies are displayed. Traditionally, treehouse has always used the file name to identify each node on the structure. Now in SOLIDWORKS Treehouse 2019, users can use any available custom property as the display name instead.
The majority of parts in the turn hub assembly above have been saved using a part number. Let's switch the display name to use the description property to make it even easier to identify each component in the structure.
Adding new items to an assembly is now quick and easy. A simple drag and drop is all that's required to add a new part to the turn axel sub-assembly. In Treehouse 2019 users can now create custom properties and apply values to new and preexisting files without having to open them in SOLIDWORKS. This is a powerful way treehouse helps you manage your critical design information.
Exporting a Microsoft Excel is a great way of sharing assembly structure information outside of the design department. In treehouse 2019, users can now include the component graphical preview images which provide greater clarity, reducing the risk of misidentifying parts.
In SOLIDWORKS 2019, Treehouse provides you with even greater flexibility when creating and managing assembly structures.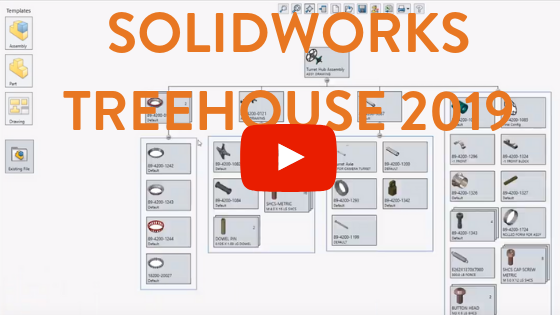 Related Articles
SOLIDWORKS Inspection 2019: Flexible First Article Inspection Reports
SOLIDWORKS 2019 Touch and Gesture Sketching
New SOLIDWORKS 2019 Defeature Tools
About the Author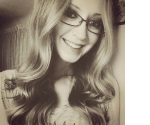 Angelle Erickson writes about how companies are using innovative technologies, such as 3D printers and SOLIDWORKS software to increase productivity, improve product development processes, and maximize business potential.