New Features in eDrawings 2018: SOLIDWORKS 2018 Series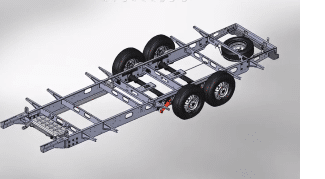 In our SOLIDWORKS 2018 blog series, we're covering new features and enhancements throughout the entire SOLIDWORKS 2018 portfolio. eDrawings 2018 is a great tool that lets users open, view, and save 3D CAD files straight from SOLIDWORKS. The latest edition of eDrawings 2018 introduces many new enhancements to make collaboration with suppliers and manufacturers simpler and more powerful.
In this blog, we're going to cover some of these new features that include indicators, toolbars, and more. Let's take a look.
In eDrawings 2018, you now have the option in SOLIDWORKS to embed decals within the part or assembly file. Previously, eDrawings would only display standard decals stored locally. Now, every decal can be accurately displayed in eDrawings 2018.

New quick access toolbar
eDrawing 2018 users can now instantly see if any markups have been created with a new indicator down on the markup icon. A brand new quick access toolbar helps you get to commands such as open, save, print, and options. And, the "plus" icon next to the components tab gives you a shortcut to quickly open a file. A new "open progress" indicator keeps you updated on how eDrawings is doing getting an assembly loaded.
eDrawings 2018 supports latest graphics pipeline
eDrawings 2018 now supports the very latest graphics pipeline. In order to take advantage of these performance improvements, make sure graphics boost is set to fastest speed. If you need to move components or make a measurement, you can now set the units to feet and inches. This gives you more flexibility in the day-to-day interrogation of models.
Switching back to SOLIDWORKS, Model Based Definition is a great way to communicate your designs without the need to create 2D drawings. 3D views contain dimensions and other annotations for multiple configurations of the design.
SOLIDWORKS 2018 now lets you publish all this information into a single file containing STEP 242 file attachments for easy configuration. In addition, you can optionally set a password directly in the export dialog. Back in eDrawings 2018, the model is accurately displayed along with all the related dimensions and 3D views for the default configuration.
The 3D views of other configurations can be shown with the new "show all" option. eDrawings also indicates the configuration name at the bottom of the screen to remove any confusion. The attachments specified in SOLIDWORKS area also clearly visible. Each attached STEP file can be viewed, extracted to disc, or deleted.
eDrawings 2018 now fully supports the viewing of STEP 242 files. This includes the cross highlighting of dimensions to the corresponding geometry helping manufacturers understand the design and reduce the chance of errors.
All these enhancements help collaboration through driving smarter decisions across your supply chain. To see more new features and explore the SOLIDWORKS 2018 portfolio, view the related articles below.
Related Articles
SOLIDWORKS 2018 Assemblies and Magnetic Mate Capabilities
SOLIDWORKS 2018 Improves Productivity with Mesh, Tab & Slot, and Sketch Features
3D File Support: What's New in SOLIDWORKS Inspection 2018
About the Author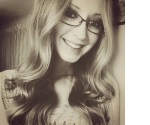 Angelle Erickson writes about how companies are using innovative technologies, such as 3D printers and SOLIDWORKS software to increase productivity, improve product development processes, and maximize business potential.