3D File Support: What's New in SOLIDWORKS Inspection 2018
SOLIDWORKS 2018 continues to impress new and experienced users alike with its outstanding user interface and toolbox filled with everything you need to make your 3D CAD design a success. In our What's New in SOLIDWORKS 2018 blog series, we've been covering all the latest features and enhancements. In this blog, you'll learn more about new features for SOLIDWORKS Inspection 2018 including 3D file support to help streamline your quality control process. Let's take a look.
With SOLIDWORKS Inspection 2018, you can now leverage existing 3D CAD files to streamline your quality control process. When starting a new inspection project first select your preferred project settings template followed by the 3D file to import. Choosing from a new range of available formats including CATIA V5, PTC Creo and 3D xml. Once the model has been loaded any product manufacturing information (PMI) applied to the model can be displayed ready for ballooning.

New Smart Extract feature
Individual characteristics can be extracted and ballooned in an instant using the new smart extract feature. To select an annotation and all the critical information required to inspect your part is read directly from the 3D file based on your predefined project settings.
Alternatively, groups of characteristics or all the remaining PMI on the model can be extracted with a simple box selection making the process even faster. When finished, the extracted information from the model is clearly displayed in the characteristics table along with any additional inspection information automatically applied by your project settings.
New Revision Management tool
If an updated version of the 3D file exists the new revision management tool can be used to highlight any differences between the new version and the original. Simply browse to the new file and choose either to review each changed item individually or let SOLIDWORKS Inspection automatically process all of the changes. After running the comparison, the characteristics table highlights modified annotations from the original model in orange and any that have been removed in red. While the graphics areas shows the new version of the model complete with the updates to preexisting characteristics plus any brand new ones are displayed in green.
A summary for each category is displayed in the properties pane along with the option to disregard or keep any changes. After reviewing the differences selecting "okay" applies any changes to the project reducing the time taken to compare revisions from what can be hours down to minutes.
Once the documentation of the model is complete, just like with a 2D inspection drawing, you can automatically generate a first article inspection report in spreadsheet format based on variety of standards or one specific to your organization ready to be utilized by quality control as final inspection documentation.
SOLIDWORKS Inspection 2018 provides you with the tools to expand your model centric design to manufacture strategy all the way to the quality department.
SOLIDWORKS Inspection 2018 Add-In
Leveraging the power of model based design in SOLIDWORKS Inspection 2018, first article inspection reports can now be generated from dimensions and annotations that have been applied directly to the model geometry using dimxpert and SOLIDWORKS MBD.
New projects can be defined with just a few simple clicks. First, choose your template then SOLIDWORKS Inspection instantly recognizes and extracts critical information from your model such as custom properties, dimensions, and annotations. Next, choose the types of 3D annotations you want ballooned, and then in a matter of seconds Inspection will go ahead and balloon and extract all of the key information required.
Selecting an annotation in the characteristics tree displays this inspection information and highlights the related item on the model making navigation quick and easy.
Once all the model information has been captured, you can automatically generate a first article inspection report using a variety of industry standards or one specific to your organization ready to be utilized by quality control as final inspection documentation.
Using SOLIDWORKS Inspection 2018, first article inspection reports can be created in minutes eliminating the need to create 2D Inspection drawings.
We're hope you are just as excited about the latest new features in SOLIDWORKS Inspection 2018 as we are. You can see even more enhancements for Inspection and the complete SOLIDWORKS 2018 portfolio listed below.
Related Articles
SOLIDWORKS 2018 User Experience
About the Author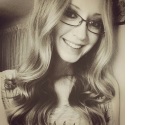 Angelle Erickson writes about how companies are using innovative technologies, such as 3D printers and SOLIDWORKS software to increase productivity, improve product development processes, and maximize business potential.