SOLIDWORKS CAM Software and Tolerance Based Machining
One of the most highly anticipated features of SOLIDWORKS 2018 was the introduction of SOLIDWORKS CAM. SOLIDWORKS CAM software delivers fully integrated knowledge based CNC programming to help eliminate repetitive manual tasks, reduce errors, and avoid unexpected costs to help complete your product faster.
Did you know SOLIDWORKS CAM is available in all versions of SOLIDWORKS Desktop? This blog gives an overview of SOLIDWORKS CAM to get you familiar and explains the powerful new features of tolerance based machining.
How does SOLIDWORKS CAM software work?
SOLIDWORKS CAM generates machining information fast using automatic feature recognition, standard operations and strategies defined with your own best practices including step over, cut depth, tool type and size are instantly applied to the model freeing up your time to focus on critical areas of the part. At any time, additional machining operations can be manually created using the SOLIDWORKS model geometry.
Faces to machine and areas to avoid can be defined using the comprehensive suite of selection options eliminating the need to create additional reference geometry on the part.
SOLIDWORKS CAM software lets you spot potential problems early
Using SOLIDWORKS CAM's powerful simulation capabilities, cutter paths can be previewed and compared against the original model helping you to identify any potential problems or areas requiring further refinement long before the physical part is machined. Any changes made to your SOLIDWORKS design can be instantly applied to your machining operations and cutter paths making it quick and easy to evaluate parts for manufacturer much earlier in development.
SOLIDWORKS CAM delivers powerful knowledge based CNC programming for part and assembly milling and turning that provides a single integrated solution from design to manufacturer.
SOLIDWORKS CAM Tolerance based machining
Tolerance based machining in SOLIDWORKS CAM introduces powerful new capabilities that dramatically reduce the time required to generate CNC programs for parts with close tolerances and surface finish requirements.
Leveraging dim expert dimensions and model based definition information is applied directly to the 3D model. With just a single button click, SOLIDWORKS CAM automatically applies preferred machining strategies to the part based on the tolerance scheme. If the tolerance specification of a feature changes, SOLIDWORKS CAM automatically updates the machining operations using predefined rules that match your manufacturing best practices.
Parts that took hours or even days to program can be programmed automatically in minutes. Asymmetric tolerances can be adjusted to mean values and all the tools, speeds, feeds, and depth of cut are automatically selected to meet the model based design requirements.
Tolerance based machining in SOLIDWORKS CAM streamlines design to manufacturer leveraging the power of model based definition to automate CNC programming and reduce overall delivery times.
We hope you enjoyed this look into SOLIDWORKS CAM software and tolerance based machining. We hope to see you there.
To see more of what's new in SOLIDWORKS 2018 check out the related articles listed below.
Related Articles
SOLIDWORKS 2018 User Experience
About the Author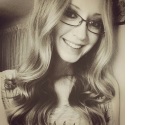 Angelle Erickson writes about how companies are using innovative technologies, such as 3D printers and SOLIDWORKS software to increase productivity, improve product development processes, and maximize business potential.