What's New Series: SOLIDWORKS Visualize 2018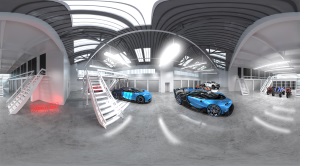 There are so many new features to cover in SOLIDWORKS 2018, that we've split them up in series of What's New in SOLIDWORKS 2018 blogs. In this blog, we'll be exploring what's new in SOLIDWORKS Visualize 2018.
SOLIDWORKS Visualize has a wonderful toolset that allows users to create realistic content and animations that depict the real-world and real-world scenarios. SOLIDWORKS Visualize 2018 meets the demands of today's consumers who expect to imagine and engage with products well before they go into production. Let's take a closer look at how SOLIDWORKS Visualize 2018 helps you to create even more compelling experiences for your customers.

SOLIDWORKS Visualize 2018 gives users more control
Opening your models in SOLIDWORKS Visualize 2018 is simple. Users are also able to choose to import predefined cameras, views, and lights from SOLIDWORKS. Three direction lights from SOLIDWORKS are accessible from the scenes tab. By default, they are turned off, but users can choose to enable them if they're required.
Predefined views automatically populate the cameras tab to help reuse standard views and custom cameras directly from SOLIDWORKS. Users have full control over perspective and depth of field, eliminating rework to get results from your SOLIDWORKS models.
SOLIDWORKS Visualize 2018 made some updates to the user interface. Icons have been entirely redesigned and are now spaced apart to help with touchscreen displays. Subtabs in the pallet make things simpler as well, avoiding lengthy scrolling to find the settings you need. The "in context" menus on the right mouse button have also been simplified helping users hone in on the perfect result faster than ever.
New view presets in SOLIDWORKS Visualize 2018
Are you familiar with SOLIDWORKS? If so, you'll appreciate the new view presets. Standard orthographic views are available in a single click including isometric views from all four corners. If you need to lock the camera, then you can also do that within the new preset dialog.
Another nice enhancement is zoom to fit from either the menu or by pressing the F key. And finally, within the user interface options, users can now choose between the default dark theme and a new brighter light theme.
Improvements to appearances
SOLIDWORKS 2018 appearances such as glass, metals, and plastics are available either through the cloud or local libraries giving users easy access to these familiar assets.
Add area lights in SOLIDWORKS Visualize 2018
Brand new to SOLIDWORKS Visualize 2018 is the ability to add area lights to models. By selecting a point on the model, the area light is added as a physical rectangular light. In addition to traditional directional and spotlight, users can now choose spheres, planes, discs, or tubes simulating real-life situations like strip lights. The brightness of the tube light can easily be increased or decreased. Adjusting the tube radius gives the model a sharp highlight just like a strip of light. To add different effects, users can even change the color of the light to their preference.
The transform tab allows users to adjust the position of a light manually or by dragging across the input values. Theses kind of rapid "what if?" adjustments really help to get the final magazine quality image quicker than ever. Of course, at any time users can decide to pick a different point on the model to target with the light or even mash the current camera position.
The new area lights really help bring a model to life and can be used in fast mode to rapidly increase the speed of rendering for complex indoor scenes such as vehicles, buildings, or air crafts.
SOLIDWORKS Visualize 2018 introduces new spherical camera
SOLIDWORKS Visualize 2018 introduces groundbreaking new technologies to bring your products to life in a virtual reality. The new spherical camera places users right in the center of the action. Previewing the virtual sphere is just a button press away allowing you to spin around to ensure environments, materials, and lighting are just right.
Users can take their experience to a whole new level by creating to choose stereoscopic images, enabling a full 3D experience. This high-quality immersive environment can be enjoyed on any virtual reality device – from high-end headsets to a simple Google cardboard. Another unique feature is the support for 360 animations, including flythroughs, exploded views, and sun studies.
All of these new features in SOLIDWORKS Visualize 2018 will help you stay ahead of the competition, accelerating the design review process, and reducing the cost of expensive prototypes.
Don't miss out on the fun. You can explore all the other blogs from this series discussing the latest features and enhancements to the SOLIDWORKS 2018 portfolio by checking out the related articles below. Everything else you need to know can be found at your SOLIDWORKS 2018 resource center.
Related Articles
About the Author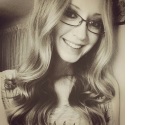 Angelle Erickson writes about how companies are using innovative technologies, such as 3D printers and SOLIDWORKS software to increase productivity, improve product development processes, and maximize business potential.