SOLIDWORKS Inspection 2018 - SOLIDWORKS 2018 Blog Series
If you or your organization creates inspection documents but the process is tedious and slowing you down, then it's time to incorporate a more productive solution. SOLIDWORKS Inspection 2018 is an easy to use application that eliminates input errors and drastically reduces the time needed to create inspection and quality control documentation.
SOLIDWORKS Inspection 2018 automates the ballooning and engineering of drawings and makes the creation of industry standard inspection reports so much easier. Keep reading to learn more about the latest capabilities in the SOLIDWORKS 2018 portfolio.
SOLIDWORKS Inspection 2018 now lets users directly import 2D drawings into an inspection project in CATIA V5, PTC Creo, or DWG formats without having to convert them to PDF or TIFF first. When starting a new project, simply select the drawing to import and SOLIDWORKS Inspection 2018 will import the drawing complete with all of its annotations, dimensions, and tolerances ready for ballooning.
SOLIDWORKS Inspection 2018 new smart extract feature
When working with native 3D drawing formats and PDF drawings with text on a selectable layer, characteristic information can now be extracted instantly using the new smart extract feature. Simply select annotations individually or box select groups and all the critical information required to inspect your part is extracted and ballooned making the process faster than ever.
Invest in your time with SOLIDWORKS Inspection 2018
There are plenty of ways to save time and effort with SOLIDWORKS Inspection 2018. With the latest release, when working on a project template, users can define even more rules governing the information that is automatically applied to drawing characteristics. Balloon style can also now be controlled by a characteristic classification value. Simply change the value in the property page, and the corresponding balloon shape will automatically update based on your project settings. Neat!
Another update is that now, at any time, users can drag and drop true number items in the characteristic table allowing for complete flexibility regardless of the order in which they were first defined.

New document snapshot feature in SOLIDWORKS Inspection 2018
Now in SOLIDWORKS Inspection 2018, multiple balloon numbering sequences can be defined in a project template enabling users to balloon individually annotations, drawing views, or drawing sheets using different numerical ranges. First, choose the sequence range then use smart extract to select the items. Balloon numbers start from the first value in the range or continue on from the last if the sequence is already in use on the drawing.
Once all of the required drawing information has been captured and you're ready to produce a first article inspection report, the new document snapshot feature lets users include images of the complete drawing or capture specific areas. Now all the information required to inspect the part along with the associated drawing can be captured in a single document.
SOLIDWORKS Inspection 2018 delivers a highly productive tool for generating first article inspection reports and saving you plenty of time and effort along the way.
Ready for more? If you're just as excited about SOLIDWORKS 2018 as we are, you won't want to miss all the other enhancements and features included in the latest release. To learn more about SOLIDWORKS 2018, check out the articles below and find everything else you need at your SOLIDWORKS 2018 resource center.
Related Articles
About the Author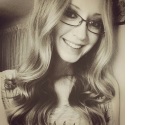 Angelle Erickson writes about how companies are using innovative technologies, such as 3D printers and SOLIDWORKS software to increase productivity, improve product development processes, and maximize business potential.