What's New in SOLIDWORKS 2018 - SOLIDWORKS Manage
The SOLIDWORKS 2018 portfolio introduced many new enhancements and capabilities to SOLIDWORKS 3D CAD users to help improve their business processes and minimize pitfalls during everyday workflow. Among these new features is SOLIDWORKS Manage, a tool that was announced at SOLIDWORKS World 2017 in Los Angeles, California.
If you or your organization could profit from an advanced data management system, SOLIDWORKS Manage comes to the rescue with advanced capabilities for project management, process management, and item management along with helpful dashboards and reports for better decision making. Keep reading to learn more about SOLIDWORKS Manage and how the solution can help manage your organization.
SOLIDWORKS Manage is a new solution that builds on the global file management capabilities of SOLIDWORKS PDM Professional with a unique set of advanced data management tools for project, process, and item management along with interactive dashboards and reports.
SOLIDWORKS Manage eliminates tedious tasks with automatic updates
With the project management functionality in SOLIDWORKS Manage, organizations can plan each stage of their projects, assign resources and tasks, and attach required documentation to the project. Projects are always live and up to date with activities by all concerned, including the project manager and when users complete their work. Anytime there is an update, the project progress gets updated automatically.
Complex business processes such as ECR, ECN, or new product approvals can now be defined to company standards. With the new drag and drop workflow designer in SOLIDWORKS Manage, process states and decision points can be configured and user tasks, permissions, and notifications can be easily assigned. SOLIDWORKS Manage also offers a powerful dashboard and flexible reporting and functionality to provide instant access to critical business information.
SOLIDWORKS Manage provides a distributed data management system
SOLIDWORKS Manage provides an easy upgrade pass from SOLIDWORKS PDM Professional or Standard to a distributed data management system that can be utilized by many different groups within an organization to deliver cohesive information to all areas of the business. Need advice on data management? Listed to our recorded webcast by Fisher Unitech PDM expert Joe Frank where he discusses how to get the most out of your SOLIDWORKS PDM and an introduction to SOLIDWORKS Manage. .
If you're just as excited about SOLIDWORKS Manage and SOLIDWORKS 2018 as we are, you won't want to miss all the other enhancements and features included in the latest release. To learn more about SOLIDWORKS 2018, check out the articles below and find everything else you need at your SOLIDWORKS 2018 resource center.
Related Articles
SOLIDWORKS Treehouse 2018 – SOLIDWORKS 2018 What's New Series
Top 10 CAD Enhancements in SOLIDWORKS 2018
About the Author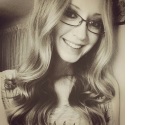 Angelle Erickson writes about how companies are using innovative technologies, such as 3D printers and SOLIDWORKS software to increase productivity, improve product development processes, and maximize business potential.