SOLIDWORKS 2018 is Here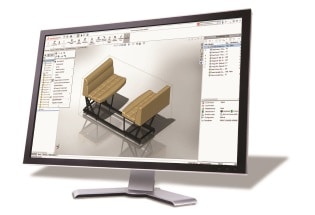 The release of SOLIDWORKS 2018 is here. Every year new enhancements and features are added to the SOLIDWORKS toolset to make drawing, simulating, and designing faster and easier. Whether you're new to SOLIDWORKS software and want to start incorporating SOLIDWORKS 3D CAD into your everyday workflow or are a seasoned pro looking to upgrade to the latest and greatest, SOLIDWORKS 2018 won't disappoint.
The following blog was created and provided by SOLIDWORKS and will show you enhancements for the user experience, data, inspection tools, and more.
The demand for better ways to bring your ideas to life
SOLIDWORKS 2018 includes new features and enhancements that respond directly to user requests and the needs of 21st century product development. Work more efficiently with an improved user interface that takes advantage of your touch-enabled devices, let SOLIDWORKS automatically generate the optimal shape of your design based on functional and manufacturing criteria, or let SOLIDWORKS automatically generate the NC tool paths needed to machine your parts. These capabilities are just some examples of how SOLIDWORKS is changing the way design and manufacturing is done.
SOLIDWORKS 2018 Enhancements
User Experience Gets Big Touch Ups

SOLIDWORKS 2018 supports a dedicated touchscreen mode providing a powerful new set of productivity tools for working on touch screen devices. Freehand sketch with a pen and automatically convert pen strokes to shapes to quickly capture design ideas in the office or on the go.
Take the Guess Work Out of Optimizing Your Designs
Automatically optimize the shape of a design based on weight, function, and manufacturing criteria using the new simulation Topology Study. You can also improve product performance or reduce product weight based on function and manufacturing constraints.
Finally – Integrated, Intelligent CAM and Inspection Tools
Powered by CAMWorks, SOLIDWORKS CAM provides 'rules-based' machining and automatic feature recognition to dramatically streamline NC programming. In addition, both SOLIDWORKS Inspection and SOLIDWORKS CAM support 3D dimensions and tolerances streamlining design, manufacturing and inspection without the need to create 2D drawings.
More Flexibility with Data
Seamlessly work with file formats including STL, OBJ, ACIS, STEP and IGES. 3D Interconnect automatically updates your design whenever new files are received and now supports internal file information like custom properties, materials properties and reference axes. SOLIDWORKS 2018 also allows you to select faces from the imported mesh data, turn them into SOLIDWORKS surfaces and modify with features and geometry.
Drawing Enhancements? Of Course!
We can't list them all, but here is a sampling: insert 3D model views, automatic Advanced Hole callouts, layer support for cross hatching, new trailing zero display options, broken out section view support for Section View and Alternate Position View, and an "All Upper Case" switch capability for text in tables.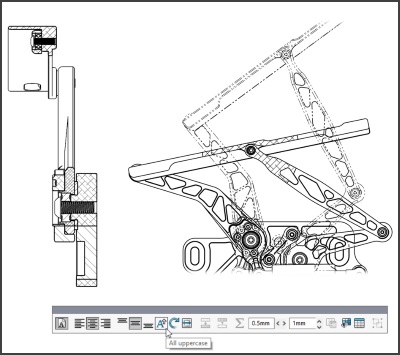 Tab and Slot Feature – a Perfect Fit to Get Your Designs Built
SOLIDWORKS 2018 lets users automate the creation of tab and slot features used for self-fixturing of parts for welding. Other sheet metal enhancements include the new Normal Cut feature which ensures proper clearances are maintained for manufacturing, and the new Bend capability allowing users to create and flatten three-corner bends.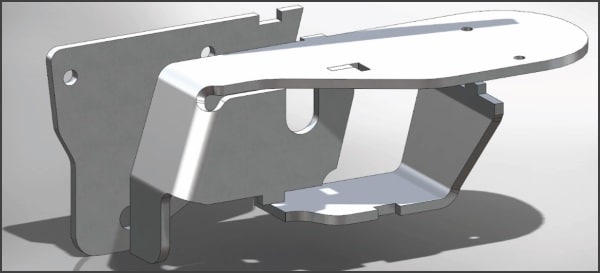 Improved Project and Process Management
SOLIDWORKS Manage provides data management, project management, and process management all in one familiar package. It adds powerful project, process, and item management capabilities to SOLIDWORKS PDM Professional.
Convenience Comes to the Fore
Online Licensing makes using your license on multiple machines easier than ever before. SOLIDWORKS Login moves customized content and settings to any machine SOLIDWORKS is installed on, while the Admin Portal allows easier management of SOLIDWORKS products and services.
Get the full scoop on SOLIDWORKS 2018
There's still more to see. Check out the full details and learn more about all of the new tools and enhancements in SOLIDWORKS 2018.
This post originally appeared on The SOLIDWORKS Blog.
Related Articles
SOLIDWORKS is Not Just CAD, it's a Complete Product Development Platform
Get a Fully Loaded Toolset with SOLIDWORKS Premium
Tips for New SOLIDWORKS Users Part 1: Sketch Mode
Tips for New SOLIDWORKS Users Part 2: Keep Your Sketches Simple
Tips for New SOLIDWORKS Users Part 3: Fully Define, Everytime
What's the Difference Between SOLIDWORKS Standard, Professional, and Premium?
DON'T FORGET TO SUBSCRIBE
About the Author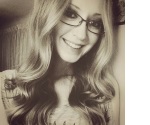 Angelle Erickson writes about how companies are using innovative technologies, such as 3D printers and SOLIDWORKS software to increase productivity, improve product development processes, and maximize business potential.