New SOLIDWORKS 2018 Online Licensing Options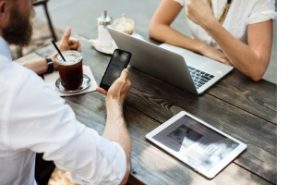 SOLIDWORKS 2018 has introduced many new features and capabilities across the entire 3D CAD portfolio. One of those new enhancements that I am most excited about is the new SOLIDWORKS 2018 Online Licensing option. This new option gives SOLIDWORKS 2018 users more asset flexibility than ever before.
In this blog, we'll take a look at what each licensing options look like from a high level and discuss how SOLIDWORKS 2018 Online Licensing may be a good idea for you. Make sure to view my recorded webcast where I demonstrated top tips on how to save time and money during the design to manufacturing process while also increasing product quality with SOLIDWORKS 2018. Let's dive in.
SOLIDWORKS 2018 Licensing Options
There are three different SOLIDWORKS 2018 licensing options to choose from: Network License, Standalone Machine License, and Standalone Online License.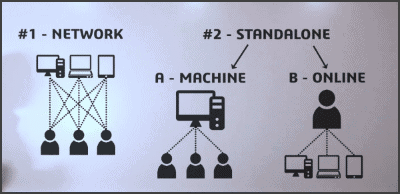 SOLIDWORKS Network Licensing: There are currently no changes to network licensing. Users simply check out and check in licenses for different products the way they always have.
SOLIDWORKS Standalone Machine License: With this license option, several users share a machine. This works great for companies that have a dedicated number of users and multiple shifts. It also works well for companies that have multiple users who only use SOLIDWORKS sporadically throughout their work day or work week.
SOLIDWORKS Standalone Online License: This license option locks the license to a single user who can log on from any machine as long as there is an internet connection available.
What makes this really great is that, at a company level, an administrator can swap any SOLIDWORKS Standalone asset between Machine activation or Online Licensing. It is therefore up to the user to decide on a product-by-product basis which option better suits their needs, which means more flexibility and control over how to manage your SOLIDWORKS CAD licenses.
Is SOLIDWORKS 2018 Online Licensing a good option for you?
Still on the fence? Here's an example where SOLIDWORKS 2018 Online Licensing is the way to go.
Let's say you are an engineer that works from home from time to time but you forgot to log out of your workstation. With SOLIDWORKS 2018 Online Licensing, this isn't a problem. Simply log in to your SOLIDWORKS account and you will be automatically logged out from your other machine. This will also sync your UI customizations, keyboard shortcuts, etc.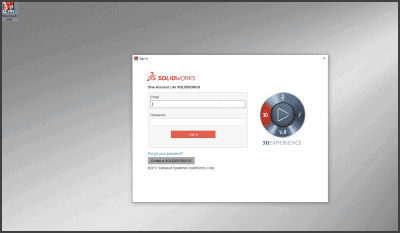 Another great feature in SOLIDWORKS 2018 Online Licensing is that you can check out the license for up to 30 days if you know, for example, you may be traveling and may not have access to the internet.
I hope you are as excited about the new Online Licensing for SOLIDWORKS 2018 as I am. If you want more control and flexibility with your CAD software, take a closer look to see if it's the best fit for your company. As I stated above, I discussed even more SOLIDWORKS 2018 enhancements, tips and tricks, and more during my recorded webcast.
Related Articles
'Tis the Season to Get Your End-of-Year SOLIDWORKS Discount
Top 10 CAD Enhancements in SOLIDWORKS 2018
About the Author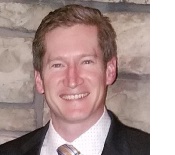 James Reeher has a Bachelor of Science in Mechanical Engineering from Cleveland State University and began using Solidworks in 2007. After many years as a Product Development Engineer in the industrial fitting, biomedical device, and LED lighting industries he joined the Fisher Unitech team in 2016. James is very interested in new technology and how different technologies can be applied to one another. As an Application Engineer he enjoys helping customers learn how to leverage Solidworks to meet their needs and introduce them to other technologies that can help their business.