Do You Have a Strategy for Office 3D Printing?
In this blog, I'll take you through several thoughts to consider and why standardizing 3D printers in your business may not be such a bad idea.
I recently have been noticing a trend in many companies that utilize 3D printing and it begs the question, should companies be thinking about standardizing their 3D printing? Companies do this with software, supplies and capital equipment, but yet I often see no real buying strategy for 3D printers. This is not just a small company or large company observation, but it ranges from companies who have a handful of people who need to access a 3D printer to large corporations who utilize 3D printing across many locations.
When it makes sense to use a scalable 3D printing solution
Here I am going to focus on single locations, but what I'm addressing is for a scalable 3D printing solution. I have had the privilege to visit thousands of companies that are using or exploring the benefits of 3D printing and one thing is for certain the landscape has changed a great deal in recent history. Additive manufacturing choices are endless and often daunting for choosing the best technology that fits a company's needs. I will narrow down my focus on an organization or group that needs access to 3D printed parts for prototypes, concept models, testing and other applications to support product development. Basically I am honing in on an office environment.
3D printer layout for a cost effective approach
When I walk through an office of engineers and designers I generally see them all using the same design software and accessing shared equipment, but then I notice multiple desktopconsumer grade 3D printers strewn throughout the office.
In some ways I think this is really great that an individual designer can have access to their own 3D printer, but lately I have been digging a bit deeper. Is this really the most productive and cost effective approach? Who keeps track of the utilization or uptime of these individual printers? Who tracks failed builds, cost of materials, maintenance and downtime or are these just viewed as inexpensive, somewhat disposable pieces of equipment?
Planning to buy a 3D printer
I feel that the people who use their own individual 3D printers know the benefits of 3D printing and know they have a better chance of getting management buy in or to purchase a 3D printer that is low cost and not ideal compared to fighting the good fight and investing in the best technology that truly can enhance productivity. But even beyond productivity there is cost. When there is no strategy around 3D printing who is tracking cost?
If three individual groups purchase materials and supplies for their individual printers, how is this tracked? If your most experienced designers or engineers are constantly tweaking their hobby machine and spending periods of time maintaining and operating those machines, what is the cost associated with that?
GrabCAD Print
My point is, I think we are reaching the point where standardization to some extent with 3D printing is necessary and justifiable. We now have cloud connectivity to access, monitor and schedule print jobs to one easy to use professional 3D printer. This allows multiple users to organize print queues, monitor materials and dashboards and have access and visibility to a centralized 3D printer.
In closing, just like companies standardized on a certain 3D CAD system, the consolidation of random desktop 3D printers can be accomplished and at the same time increase productivity and reduce costs as it has in many office environments. This is not new. In the end it comes down to productivity and financial advantages.
Learn More

Related Articles
Innovations in Medical 3D Printing: What You Need to Know
3D Printing for Aerospace: 3D Printed Airplane Parts and More
Metal 3D Printing Solutions: The Desktop Metal and Fisher Unitech Partnership
What Sets a Professional 3D Printer Apart from a Hobby 3D Printer?
Like what you see?

About the Author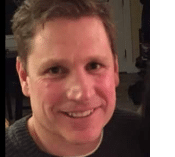 Jason Bassi received a Bachelor's of Science degree with a concentration in business management from the University of Massachusetts at Amherst and a degree in Occupational Education from the University of Massachusetts. In 2004, Jason first got involved with 3D printing by providing solutions into the education market. Jason has held various positions in the industry, more recently with Stratasys as a Regional Manager. He has been with Fisher Unitech since 2017 as a 3D Printing Business Development Manager based out of New England.