Optimize Your Plastic Parts and Injection Molds with SOLIDWORKS Plastics
In an increasingly technologically driven manufacturing environment, product lifecycles continue to become shorter and shorter. Designers are looking for ways to reduce costly prototypes, and to get a leg up on their competition. With the advent of computer-aided engineering (CAE), designers and engineers are able to test out designs and determine if design changes need to be made prior to prototyping and fabrication.
SOLIDWORKS Plastics is one of the many tools in the SOLIDWORKS CAE portfolio. What is SOLIDWORKS Plastics?
SOLIDWORKS Plastics is an add-on CAE package available to all SOLIDWORKS users. It enables you to simulate the injection molded manufacturing process: melted plastic material flows under high pressure through a heated barrel and into a mold cavity.
SOLIDWORKS Plastics is fully integrated into SOLIDWORKS and is a useful tool for optimizing plastics parts and injection molds. SOLIDWORKS Plastics predicts manufacturing-related effects on parts and molds, and provides a variety of process flow parameters which are useful to the designer, including fill time, pressure, warpage, shrinkage, and more.
Powered by fast and accurate solvers, SOLIDWORKS Plastics enables you to simulate numerous injection molding scenarios intuitively while you design. Using SOLIDWORKS Plastics shortens time-to-market by cutting down time and effort searching for the optimum design.
It's never too late to implement SOLIDWORKS Plastics into your everyday workflow.
Related Articles
Strength Check your Designs with SOLIDWORKS Simulation Professional
Getting Started: SOLIDWORKS Simulation Standard
How to Deal with Fixture Warnings in SOLIDWORKS Simulation
Plastics Tech Tip: Configuration Integration
About the Author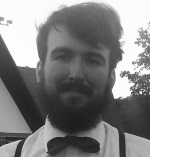 Drew Buchanan earned a BS in Mechanical Engineering from the University of Pittsburgh, and a MS in Mechanical Engineering from Villanova University. He has been working with Computer-Aided Engineering (CAE) tools since the mid-2000s when he was an engineering coop with Siemens Power Generation. Upon graduation, Drew worked in the Energy industry for six years working as a design and analysis engineer for design and analysis applications. He joined Fisher Unitech in 2015.