A quick tip in SOLIDWORKS Composer
This post came to light from a SOLIDWORKS Composer support call I was on recently. The customer needed to move several geometry actors the same direction and distance as existing geometry actor. Based on the surrounding geometry actors, it was difficult to CTRL-select all the geometry actors and move them together. As an alternative I suggested translating one and use Copy Transformation on the rest. Let's take a look at how we can use this.
In this example I've translated one of the frame screws an arbitrary distance. I've updated my View and later realized down the road that I need to translate the other screws the exact same distance. Copy Transformation to the rescue!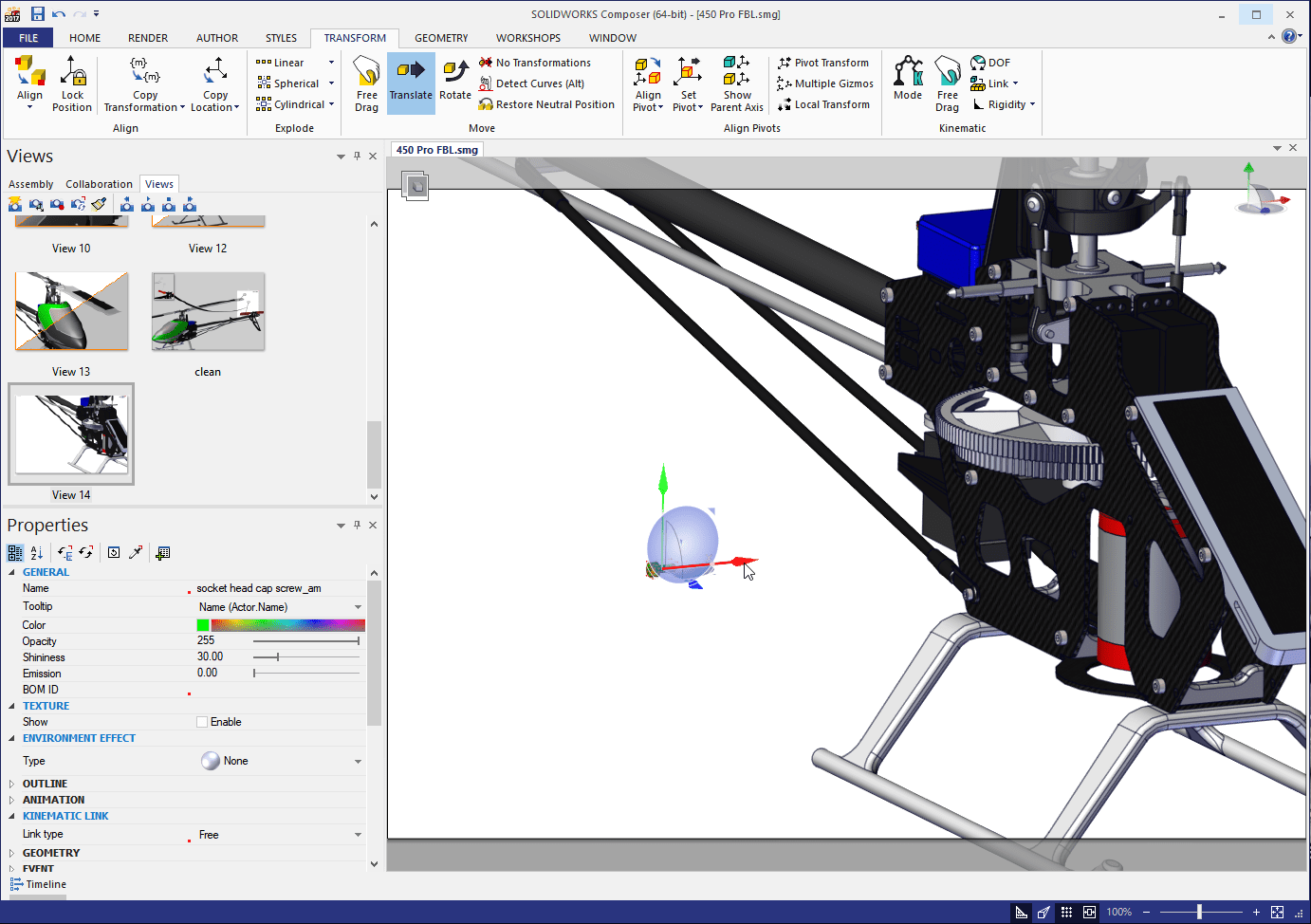 Here's how it works
Select the geometry actor, or actors that you'd like to move. I've just select a few of the screws in this image.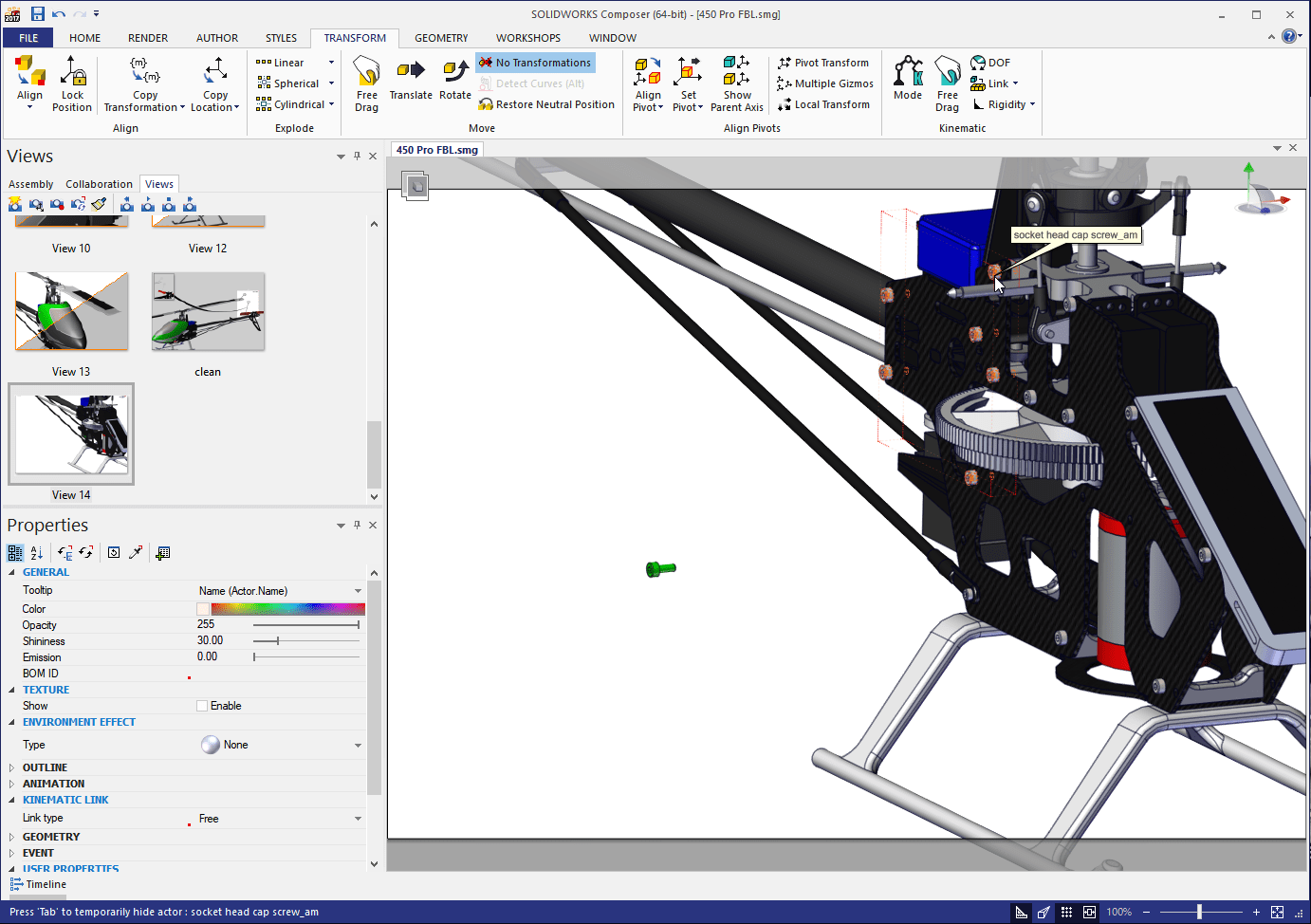 Select the Copy Transformation command on the Transform tab. You can also get to it from the Right Click menu.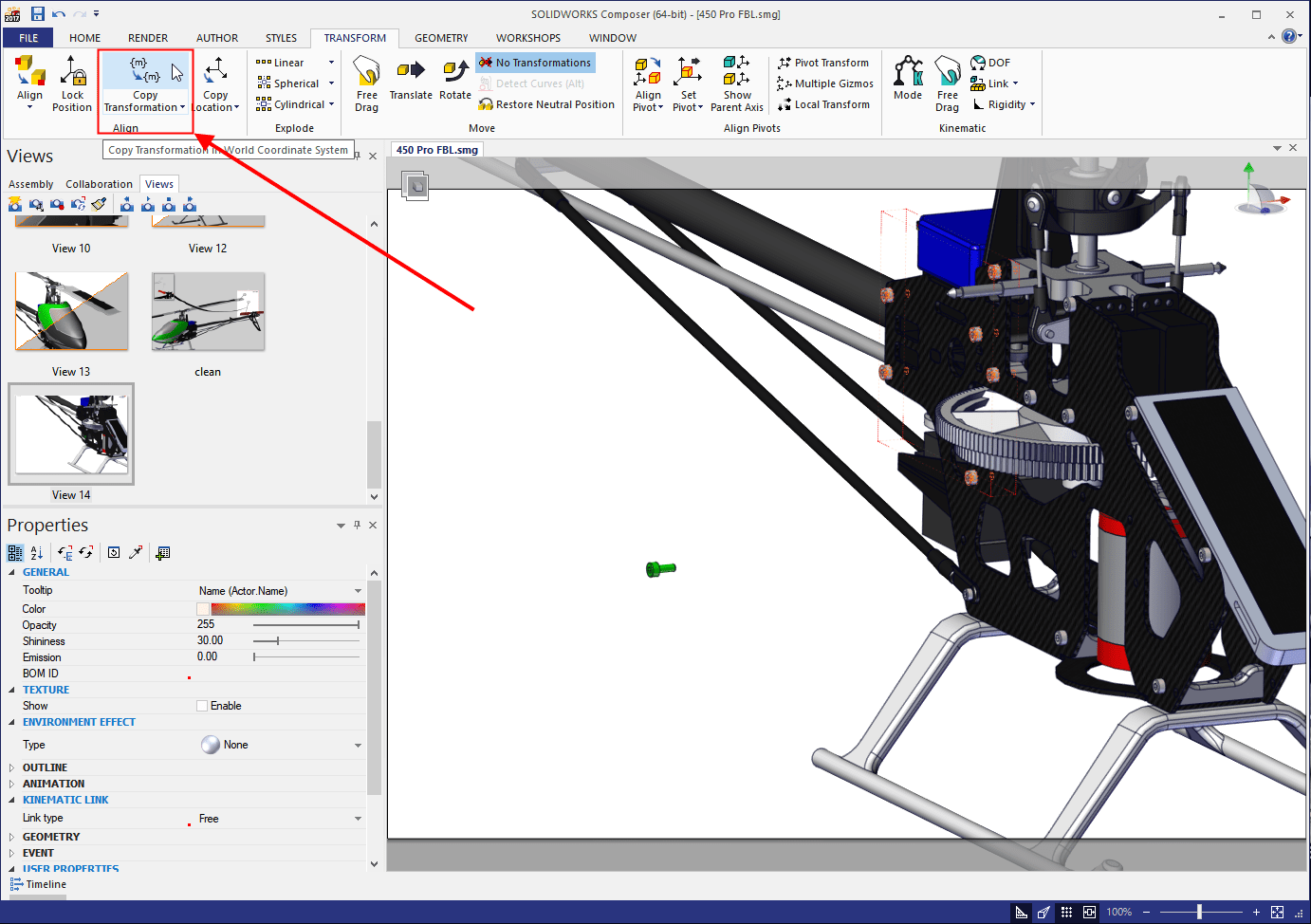 Select the geometry actor that has been translated and SOLIDWORKS Composer does the rest.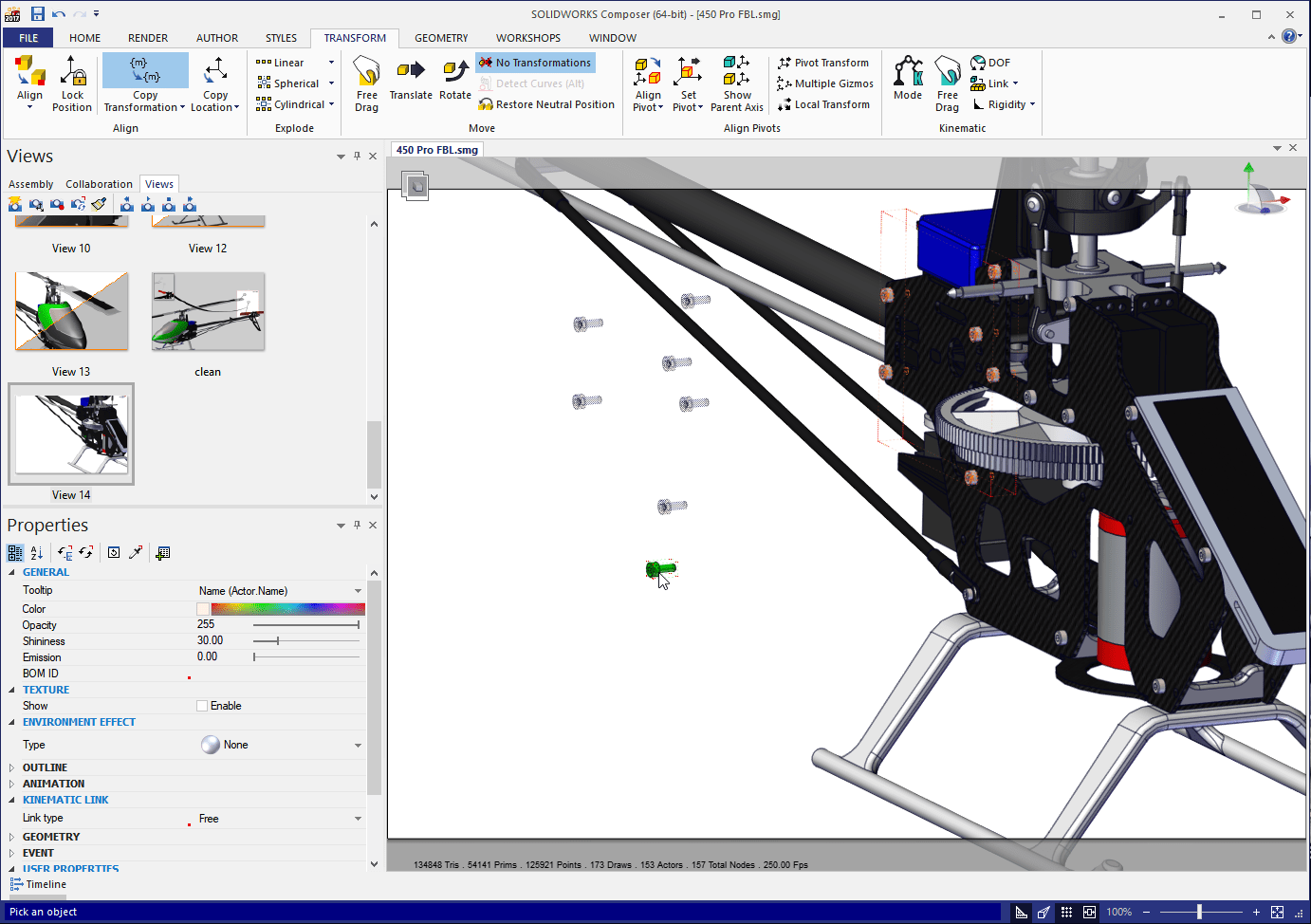 That's all there is to it. Now it's ime to update or create a new view.
The great thing about Copy Transformation is you can use it at any time, over and over. It's a quick and easy tool to help with creating uniform exploded views in your technical documentation.
Kris Dubuque
Field Services Technical Manager
Computer Aided Technology