Reactivating Your SolidNetwork License Manager
Whether you have recently added seats to your SolidNetwork License, renewed your subscription, or have had any trouble with your activation, it is sometimes necessary to reactivate your SolidNetwork Licenses in the License Manager Server application. Regardless of the reason, reactivating your network license can be done by following these easy steps:
In order to reactivate the license, first go to the Start Menu on the server computer and open the SolidNetwork License Manager Server application.
Before reactivation, it is important to visit the "License Borrowing" tab and make sure there are no licenses being borrowed. If there are, make sure the user returns them before moving forward.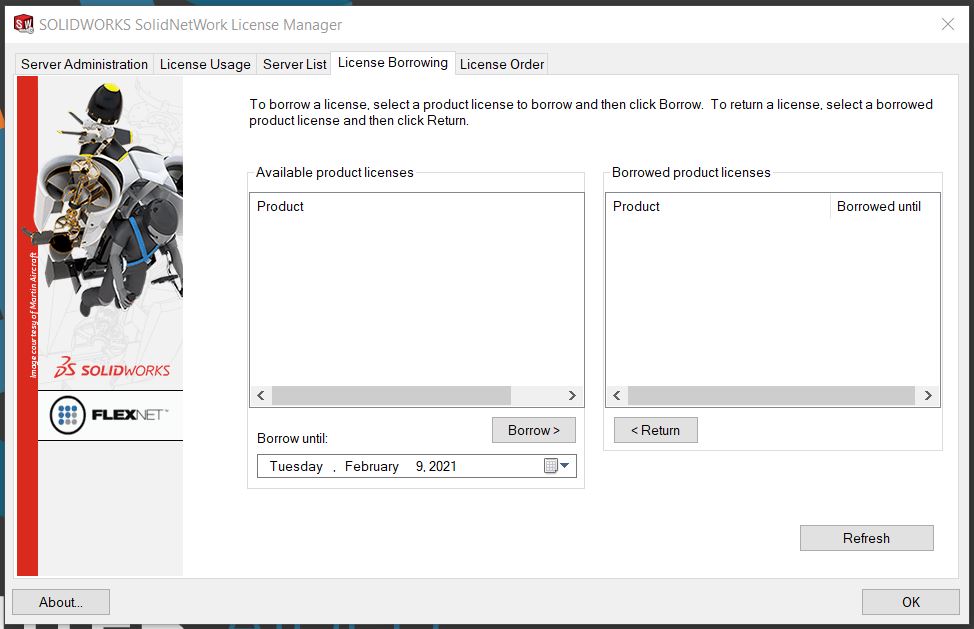 Within the application, go to the Server Administration tab and click on "modify" from the License Information section.
When the SolidWorks Product Activation dialog window pops up, click on "Activate/Reactivate your product license(s)" and then "Next."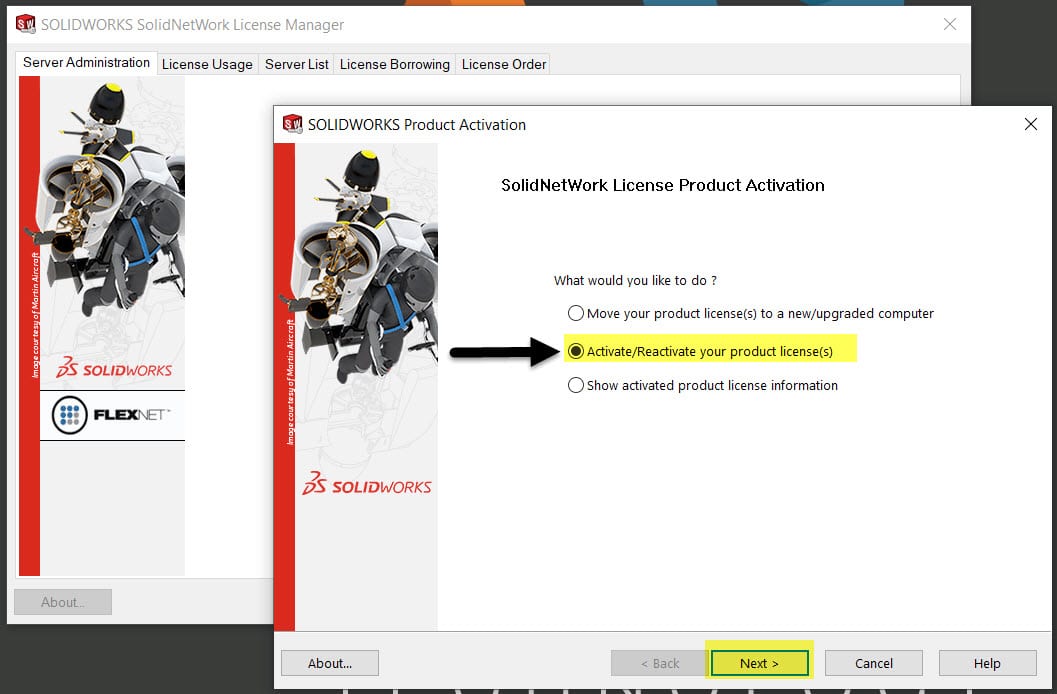 A window will pop up and require you to confirm your server information. Double check to make sure this is correct and click "Next."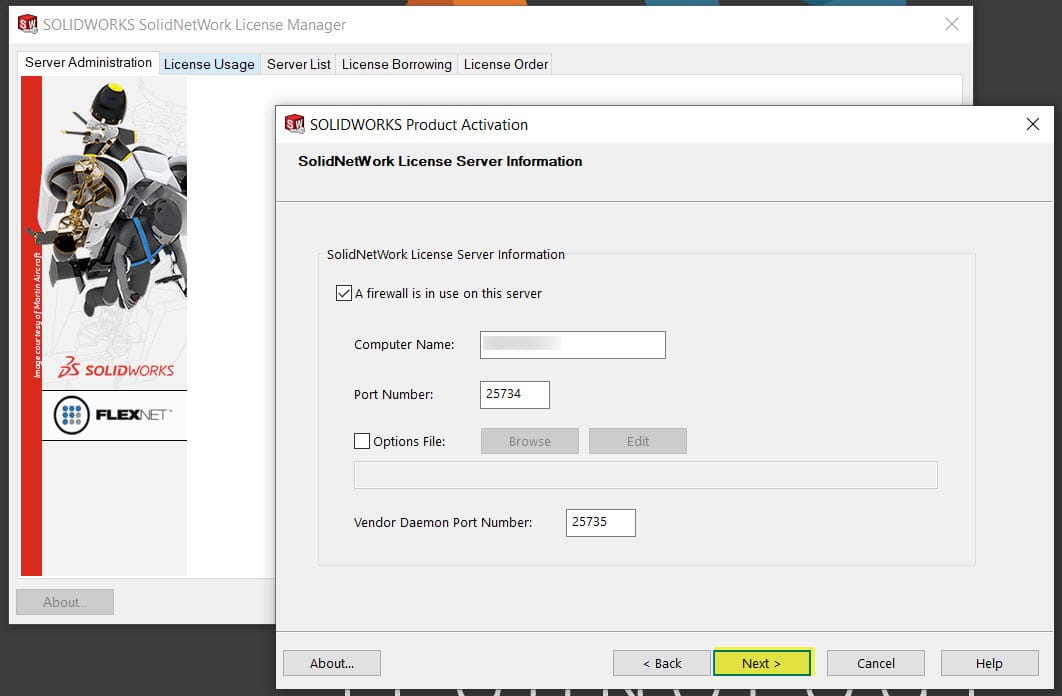 On the following window select the Serial Number for the license(s) that you want reactivated and click "Next." Likewise, you can choose "Select All" to highlight all of the listed Serial Numbers.
A small window will appear with the Product Activation progress. After the activation finishes a window that says "Activation/Reactivation Succeeded" will appear. Once you see this you can click "Finish" to close the window.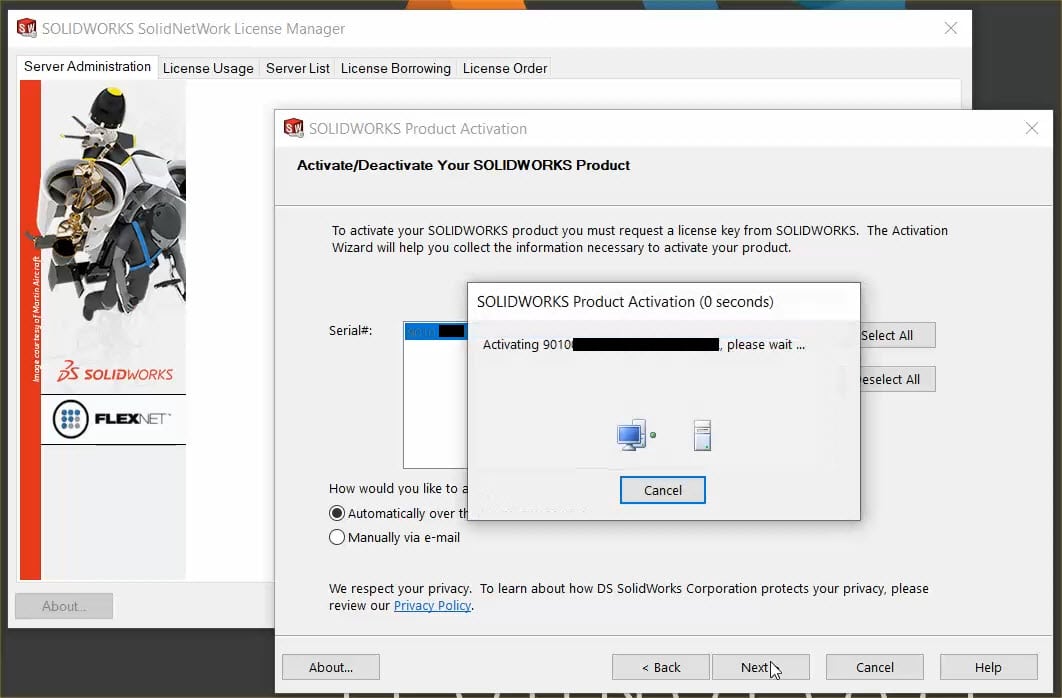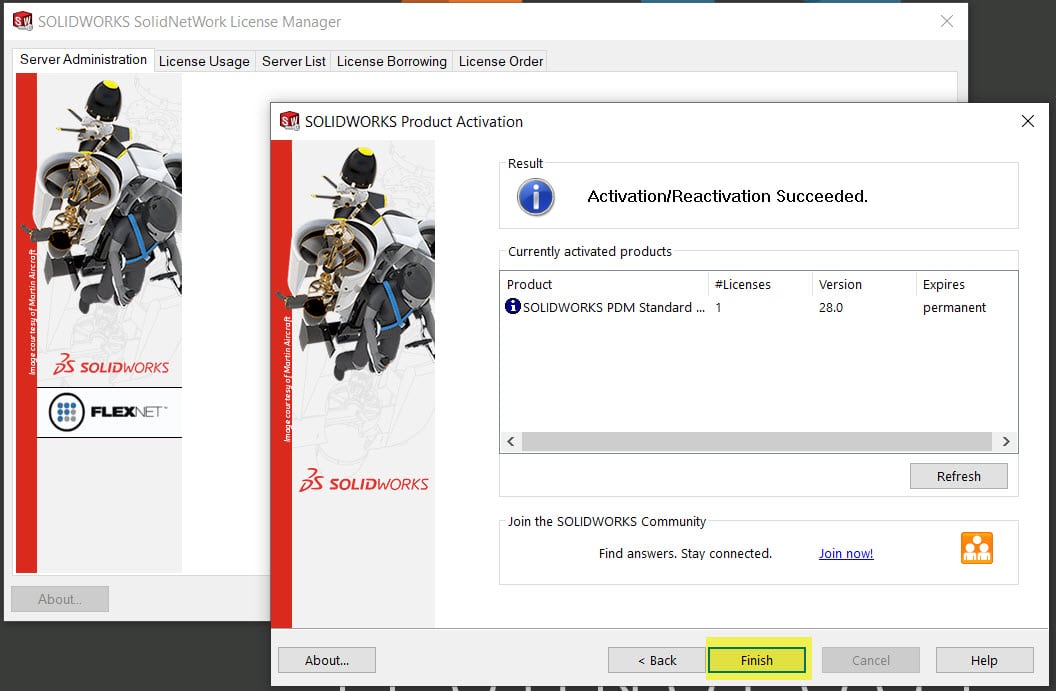 If your reactivation was unsuccessful, please reach out to our Technical Support team to further investigate the problem.
Taryn Llorente
Application Engineer
Computer Aided Technology, Inc.