SOLIDWORKS: Running Multiple Monitors with SOLIDWORKS 2017
Running Multiple Monitors with SOLIDWORKS 2017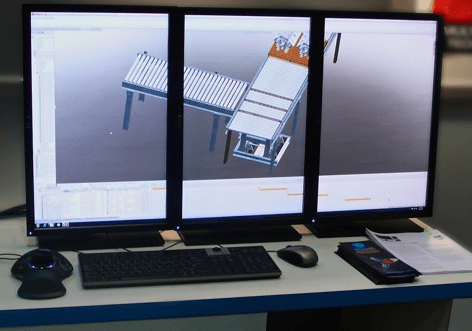 So, this question comes up a lot: "Should I run with extra monitors?"
"Yes, yes you should", is my typical answer.
The industry has come to a common consensus that having more than on monitor does increase productivity. The following metric from a University of Utah studies are numbers that are agreed upon by many researchers from Intel to Microsoft.
| | |
| --- | --- |
| | Multi-Monitor vs Single Monitor Display. |
| 45% | Easier task tracking (finding windows, reference information, etc.) |
| 38% | Easier to move around sources of information |
| 32% | Faster to perform tasks |
| 29% | More effective for tasks |
| 28% | Easier task focus |
| 24% | More comfortable to use in tasks |
| 19% | Easier to recover from mistakes |
| 17% | Easier to learn how to accomplish tasks. |
With those numbers out there let's bring up a point that is very important here. The presence of more "PIXELS" is really what is helping productivity. Those pixels make the image in front of us and bring the information we need in a visible form. But having the right pixels is very important. For example, about three years ago, I wrote an article about running SOLIDWORKS on a 4k here monitor. The problem for me at the time was I didn't have the right monitor for my environment. The monitor was a 39-inch monitor that was huge on my desk. To look at the complete monitor I had to turn my head too much. So, when looking for a monitor make sure it will work in your environment. My personal sweet spoke is something in the 24 to the 27-inch range.
SOLIDWORKS on Multiple Monitors
Seeing the type on the screen or the writing on the wall, SOLIDWORKS has added support for many enhancements over the years to better work with multiple monitors.
Undocking the command manager
Undocking the task pane
SOLIDWORKS User Interface span multiple displays
If SW UI spans multiple displays, the span or title button will go full screen on one or the other monitor

So if you are looking to pick up a monitor and need to add a SOLIDWORKS seat this month we can help you out. This promo is for a Curved 24 full HD (1920×1080) monitor from Samsung. It's got a great viewing angle and nice crisp picture.
Buy a single license of a SOLIDWORKS product and receive a Samsung CF390 Series Curved 24-Inch FHD Monitor (C24F390)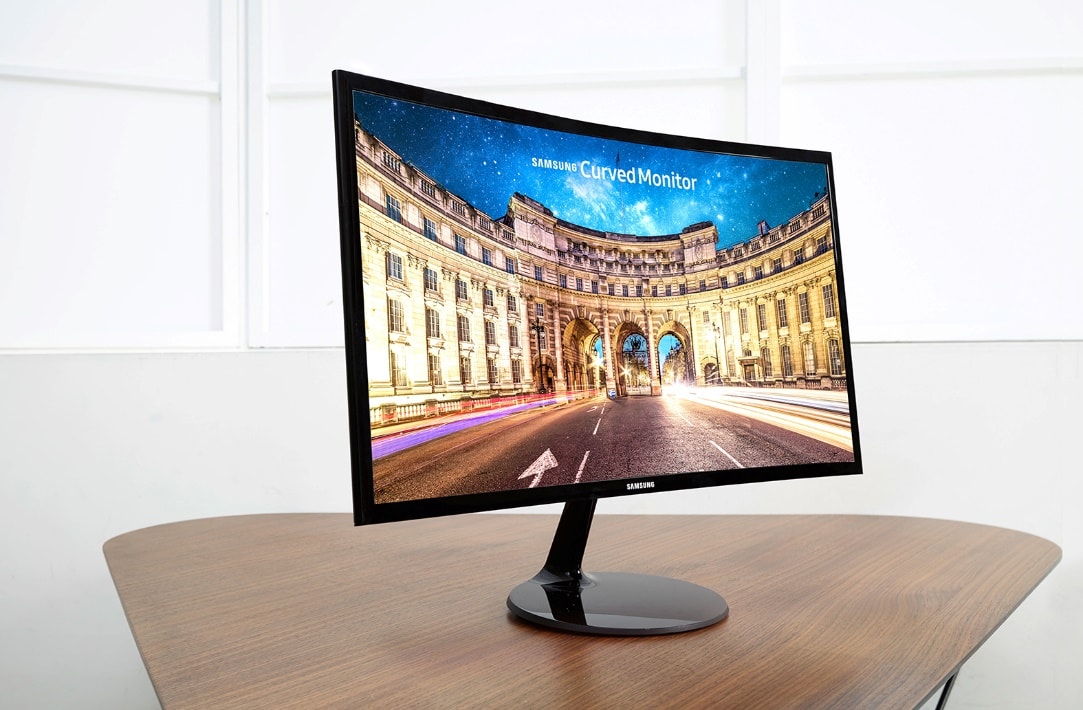 Subscription service must be included in purchase.
Thank you!
Robert McGaughey,CSWE
Emerging Products Manager
Computer Aided Technology