Slow SOLIDWORKS Load Time? Check This Setting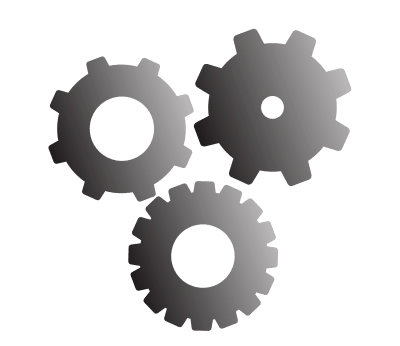 Trying to work effectively with a slow SOLIDWORKS large assembly that is slow to open, slow to work with, and slow to save is frustrating and can cause unwanted setbacks. In this blog series, we've been covering different steps SOLIDWORKS users can take to avoid delays and make working with large assemblies a much smoother process.
In previous blogs, we've found that checking for errors and saving files on the most current version helped, as well as using the Automatically Load Components Lightweight option and checking your network for bottlenecks also made a significant impact. In this blog, I'm going to be showing you a certain setting that could be hurting load time and how to fix it so you're no longer taking that lag.
Look for Parts that Take Longer to Open
The first thing we want to do is get the assembly open and then if we're working in SOLIDWORKS 2018, we can click on the tab for evaluate and then choose Performance Evaluation. This will show us how long it's taking to open each part and it will give us a list of the parts that are taking the longest to open. At that point, we can try to open up these parts and investigate why they're taking so long to open.
SOLIDWORKS 2016 and SOLIDWORKS 2017 don't have the new Performance Evaluation tool, but they (and SOLIDWORKS 2018) have Assembly Visualization, where we can sort all of the parts based on how long the SW-Open Time is being calculated so the parts taking the longest to open will be at the top of the list, and again we can go through those parts and try to determine why they are taking so long to open.
SOLIDWORKS Referenced Documents Setting
Whenever you open an assembly, you always want to go into File > Find References and look through the list of references, which is kind of like the list of ingredients for the assembly. When I went through my File > Find Reference after I learned my CAD administrator made a change, I was surprised to find that some of the files are being opened from the A drive, from my Share Drive in the Engineering Library.
It turns out there is a setting in SOLIDWORKS found in the System Options > File Locations. This setting is called Reference Documents what means that if you open up an assembly and there is a copy of the part file in this directory, then that's where the part file is going to be opened from. It doesn't matter that I have a copy on my local drive as well, because since I have the folder A:/Engineering Library that's where SOLIDWORKS is going to open the file from. In this case, this made my assembly slower to open and it could make your assembly slower to open as well.
As a general rule, when you go into System Options > File Locations, and you look at Referenced Documents, there should be nothing there – that folder path should be deleted. If there is something there, then you want to make sure you that you talk to your engineering team, engineering manager, CAD manager and find out if there is a reason to have that location there. If nobody knows why then just delete it and you'll get the best possible performance when opening your assemblies.
In the video below you can take a look at how it works.
Know where your SOLIDWORKS files are coming from
As you saw in the video example above, our assembly went from taking one minute and fifty-one seconds down to one minute and sixteen seconds to open and the big trick there was just examining where our files were coming from. By going into System Options > File Locations > Referenced Documents and realizing that this option can affect how long it takes your assembly to open, it can make it slower to open and slower to save so just make sure you know how that option works and that there shouldn't be anything listed there.
If your assembly does open and it's taking a long time make sure you're using the Evaluate Performance Evaluation or Assembly Visualization to find out why it's taking so long or which parts are taking the longest to open.
I hope you found this tip helpful, for more tips on how to make your slow SOLIDWORKS large assemblies faster to open, work with, and save be sure to reference this checklist and read the related articles below.
Related Articles
2 SOLIDWORKS Tips for Working with Large Assemblies
Why You Should use the Automatically Load Components Lightweight Option in SOLIDWORKS
Help! My SOLIDWORKS Large Assembly is Slow to Open
About the Author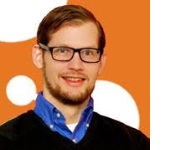 Toby Schnaars began using the SOLIDWORKS Software on the '98 plus release, in October of 1998. He began working for Prism Engineering (now Fisher Unitech) as an instructor and tech support engineer in 2001. He has fielded over 10,000 tech support cases and been the head instructor for over 200 SOLIDWORKS training classes. Toby is a regular presenter at users groups, technical summits, and SOLIDWORKS world. In 2003, in Orlando, FL, Toby won first place in SOLIDWORKS MODEL MANIA a modeling contest based on speed and accuracy. Toby hosts a free monthly webinar called "Toby's Tech Talk" where you can tune in and get more tips and tricks on the SOLIDWORKS software.