SOLIDWORKS 2017 What's New: Chamfer Enhancements – #SW2017
Chamfer Enhancements
SOLIDWORKS 2017 brings some new functionality to the chamfer command. Here we can see a change in the chamfer command menus. 2017 on the left and 2016 on the right. Even though they have changed to icons, the first three options are the same:
Angle distance, Distance Distance, Vertex.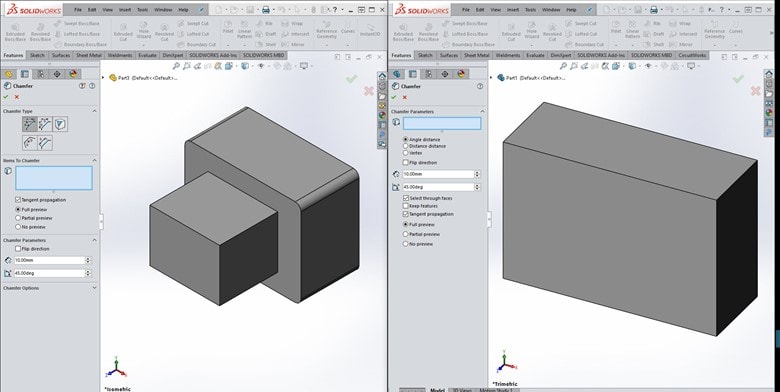 SOLIDWORKS 2017 expands the functionality with Offset Face and Face Face chamfers. In the first example the chamfer is first measured using the distance distance method. The chamfer is created by measuring 10mm away from the vertex down each edge.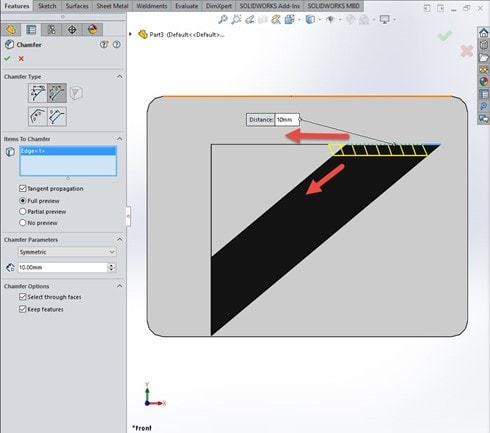 The offset face offsets the faces adjacent to the edge selected by 10mm (or you may choose multiple dimensions).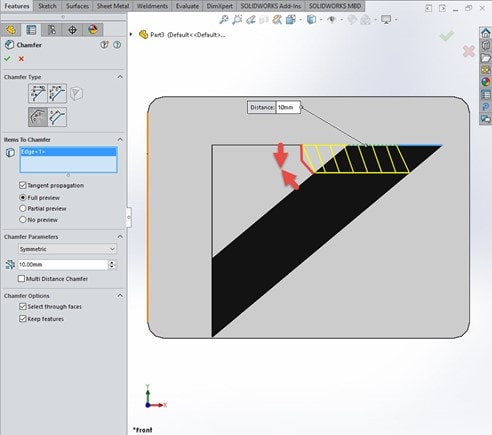 The Face Face option lets you do some pretty cool stuff… and includes options like Face face chamfers can create symmetric, asymmetric, hold line, and chord width chamfers. Check this out… it can blend non-adjacent, non-continuous faces.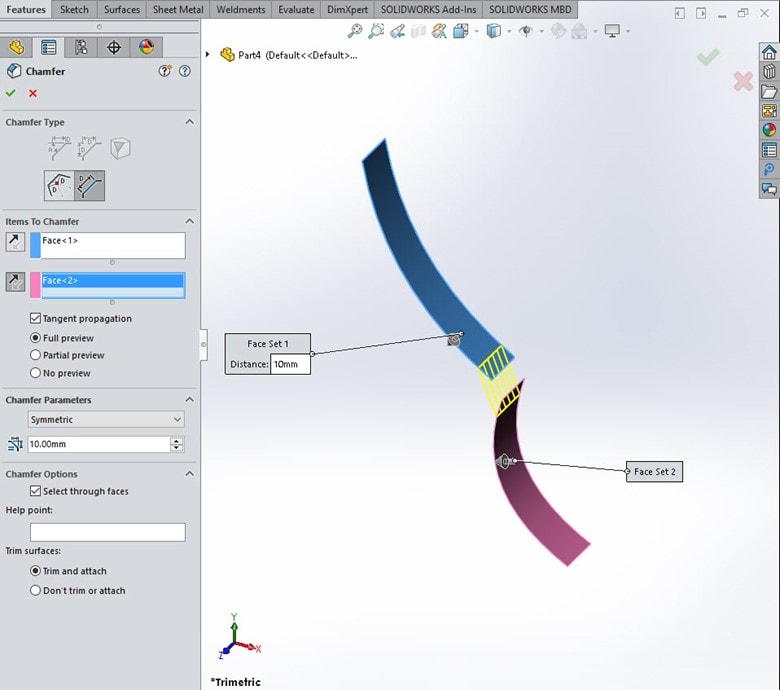 But best of all we can all use this to fix some bad imports too! We have all had our share at missing faces and some not so nice ones. In this case I have trimmed out some areas to make it a little less normal.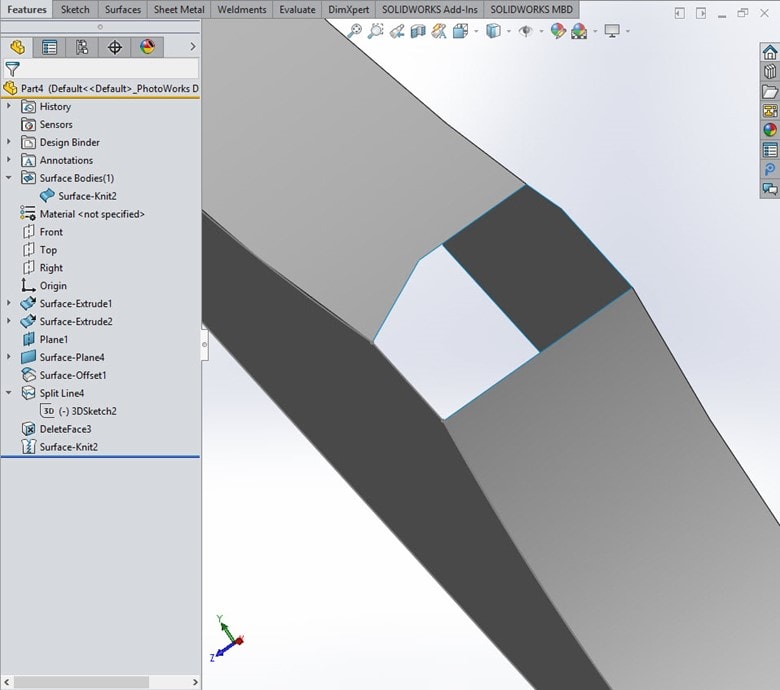 The chamfer jumps right over the gap.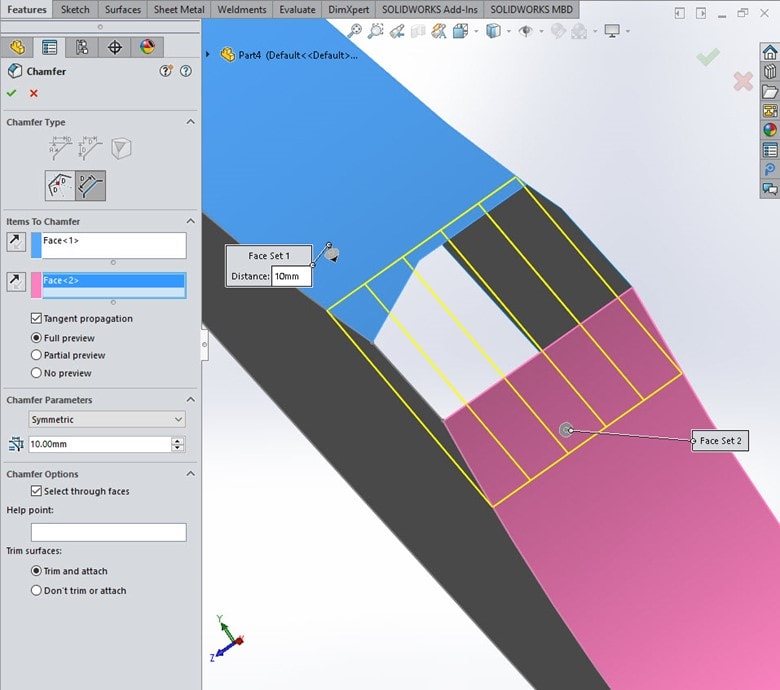 It also trims back the other surfaces.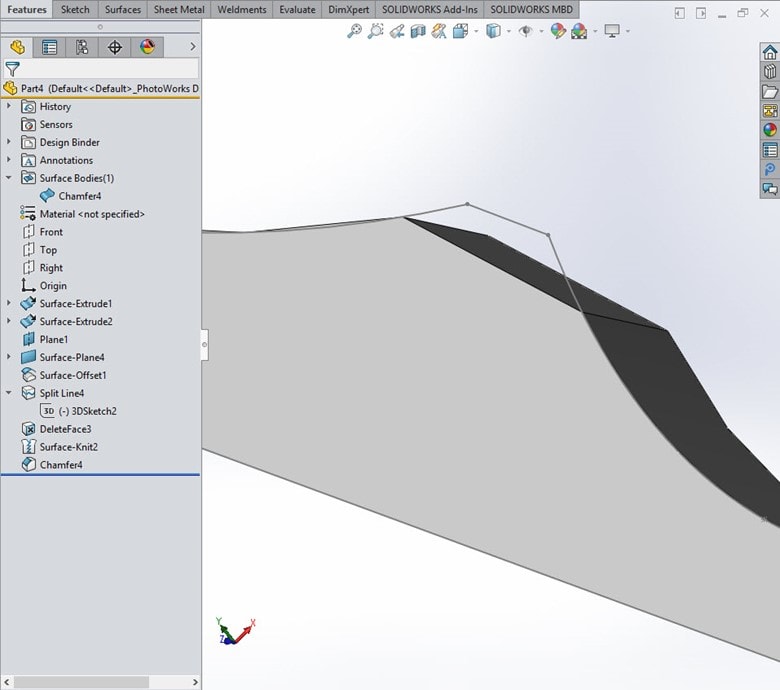 And look at this!! We can now swap a chamfer for a fillet…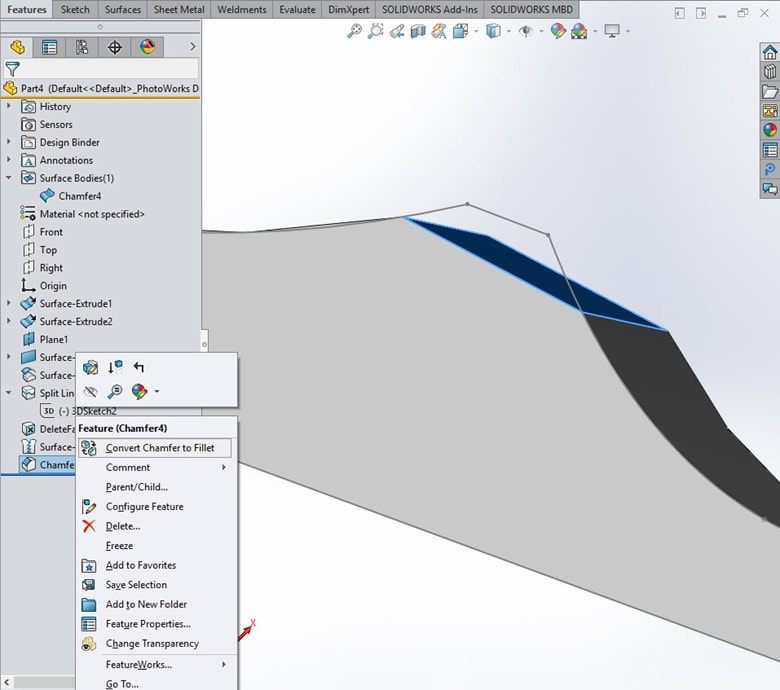 But what about that mess we took out with the chamfer? When we switch to the fillet the options menu comes up and we can make adjustments if needed.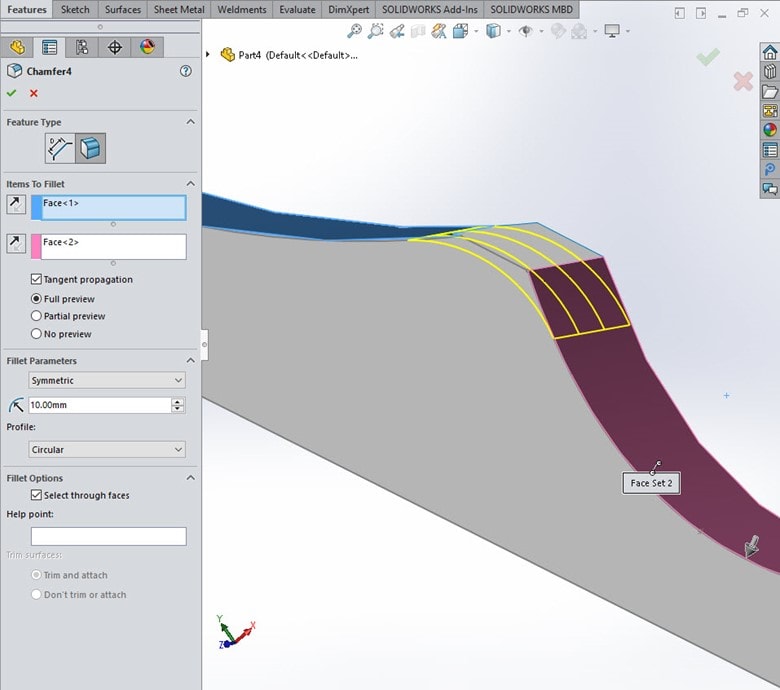 No problem!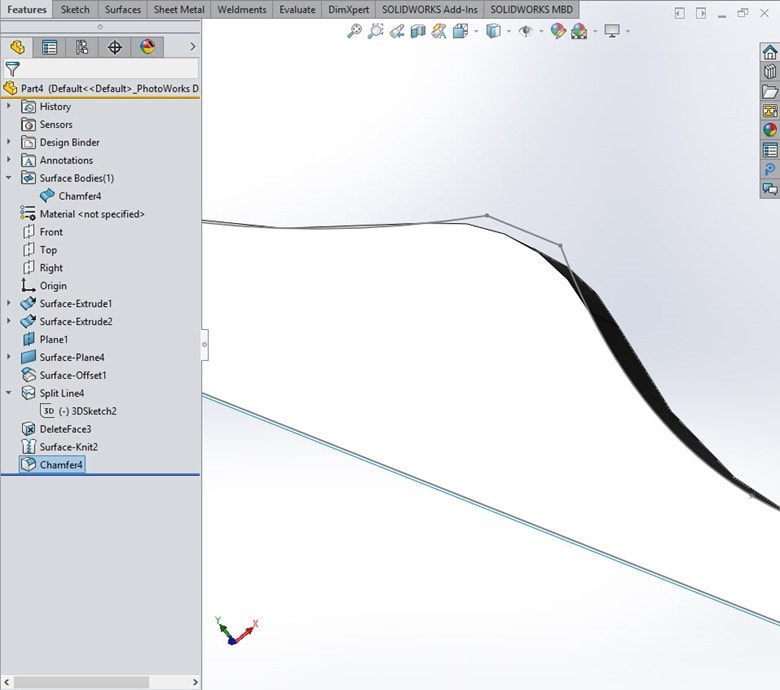 I hope this part of the What's New series gives you a better understanding of the new features and functions of SOLIDWORKS 2017. Please check back to the CATI Blog as the CATI and MCAD Support Teams will continue to break down many of the new items in SOLIDWORKS 2017. All of these articles will be stored in the category of "SOLIDWORKS What's New." You can also learn more about SOLIDWORKS 2017 by clicking on the image below to register for one of CATI's or MCAD's Design Summits.
John Van Engen
CATI Sr. Support Engineer
Computer Aided Technology