SOLIDWORKS 2017 What's New: Change Sheet Format for Multiple Sheets at the Same Time – #SW2017
Change Sheet Format for Multiple Sheets at the Same Time
One of the enhancements in SOLIDWORKS Drawings in 2014 was to allow the use of a second sheet format as new sheets are added. With SOLIDWORKS 2017, even greater flexibility has been allowed. We can now use multiple sheet formats in Drawing files and can pick and choose which sheets receive the new format.
First, right-click on the Drawing sheet and select "Properties."
Second, make the desired changes in sheet format.
Third, select "Select Sheets to Modify" and then choose which sheets will receive the change.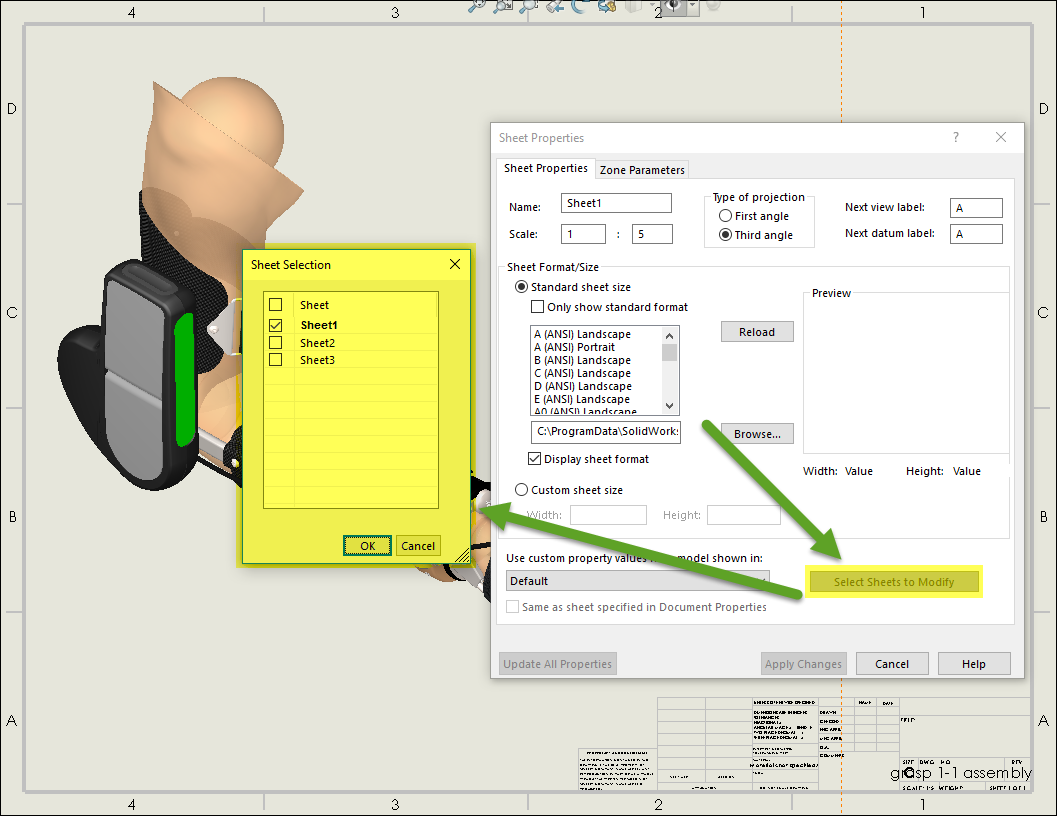 Last, select "Apply Changes."
I hope this part of the What's New series gives you a better understanding of the new features and functions of SOLIDWORKS 2017. Please check back to the CATI Blog as the CATI and MCAD Support Teams will continue to break down many of the new items in SOLIDWORKS 2017. All of these articles will be stored in the category of "SOLIDWORKS What's New." You can also learn more about SOLIDWORKS 2017 by clicking on the image below to register for one of CATI's or CATI's Design Summits.
Chad Whitbeck
Application Engineer
Computer Aided Technology