SOLIDWORKS 2017 What's New: Customizing Configuration Sort Order – #SW2017
Customizing Configuration Sort Order
New to SOLIDWORKS 2017 is the ability to specify the order in which configurations are listed in the ConfigurationManager.
To customize configuration sort order:
1. In the ConfigurationManager, right-click the top-level configuration and click Tree Order.
2. Select one of the following:
Numeric – Sorts by ascending alpha or numeric value.
Literal – Sorts by alphabetical order.
Manual (Drag and Drop) – Let's you drag and drop configurations in the configuration tree. As you drag up or down the tree, each configuration that you drag over is highlighted. The configuration that you are moving drops immediately below the currently highlighted item when you release the pointer.
History-Based – Sorts by the date the configuration was created, from earliest created at the top of the list to most recently created at the bottom of the list.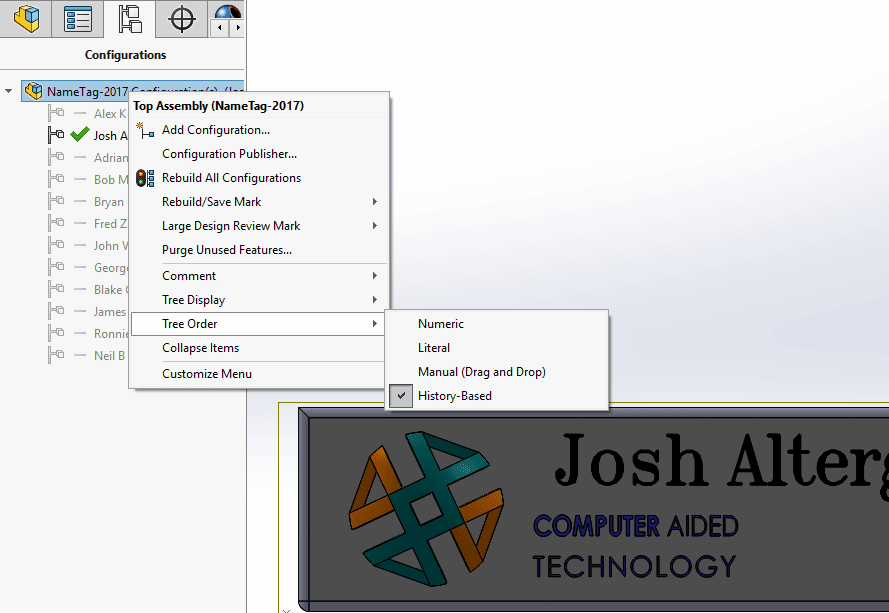 Suppressing Configuration and Display State Names
Another new feature for SOLIDWORKS 2017 and configurations is at the assembly level when models that contain only one configuration, you can suppress the configuration and display state information that is appended to assembly and part names in the FeatureManager design tree.
To suppress configuration and display state names in the FeatureManager design tree:
In the FeatureManager design tree, right-click the top node and click Tree Display> Do not show Configuration/Display State Names if only one exists.
If there is only one configuration, the configuration and display state names are suppressed. You can still access the information in the FeatureManager design tree by hovering over the component.
Default Tree Display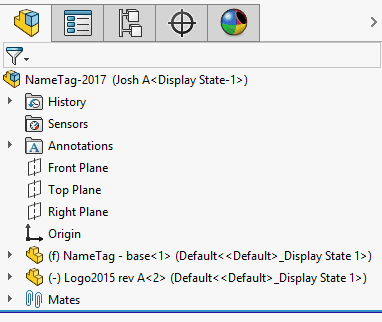 Tree Display Option Changed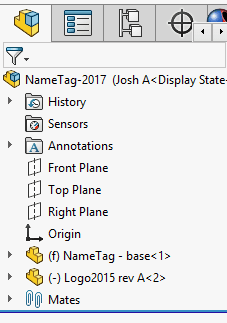 I hope this part of the What's New series gives you a better understanding of the new features and functions of SOLIDWORKS 2017. Please check back to the CATI Blog as the CATI and MCAD Support Teams will continue to break down many of the new items in SOLIDWORKS 2017. All of these articles will be stored in the category of "SOLIDWORKS What's New." You can also learn more about SOLIDWORKS 2017 by clicking on the image below to register for one of CATI's or CATI's Design Summits.
Josh Altergott
CATI-MCAD Support Manager
Computer Aided Technology