SOLIDWORKS 2017 What's New: Facility Layout – #SW2017
Facility Layout
New for SOLIDWORKS 2017 is a set of tools to help with Facility Layout modeling. These tools make assembling large components for plant layout designs much easier. You can define connection points and a ground face in parts or assemblies and then publish these designs as assets. When you insert an asset into an assembly, a new function called Magnetic Mates, snap the asset into place according to other assets in that assembly.
A lot of this speed and ease of use is built on the already popular function of SpeedPak's. You can create a SpeedPak configuration of an asset directly in the Asset Publisher PropertyManager. You can use this SpeedPak configuration to greatly enhance performance in large assemblies.
The first step is to open a part or assembly and go to Tools > Asset Publisher. This will open the Asset Publisher PropertyManager where you can set a Ground Face, Connection Points, among other settings.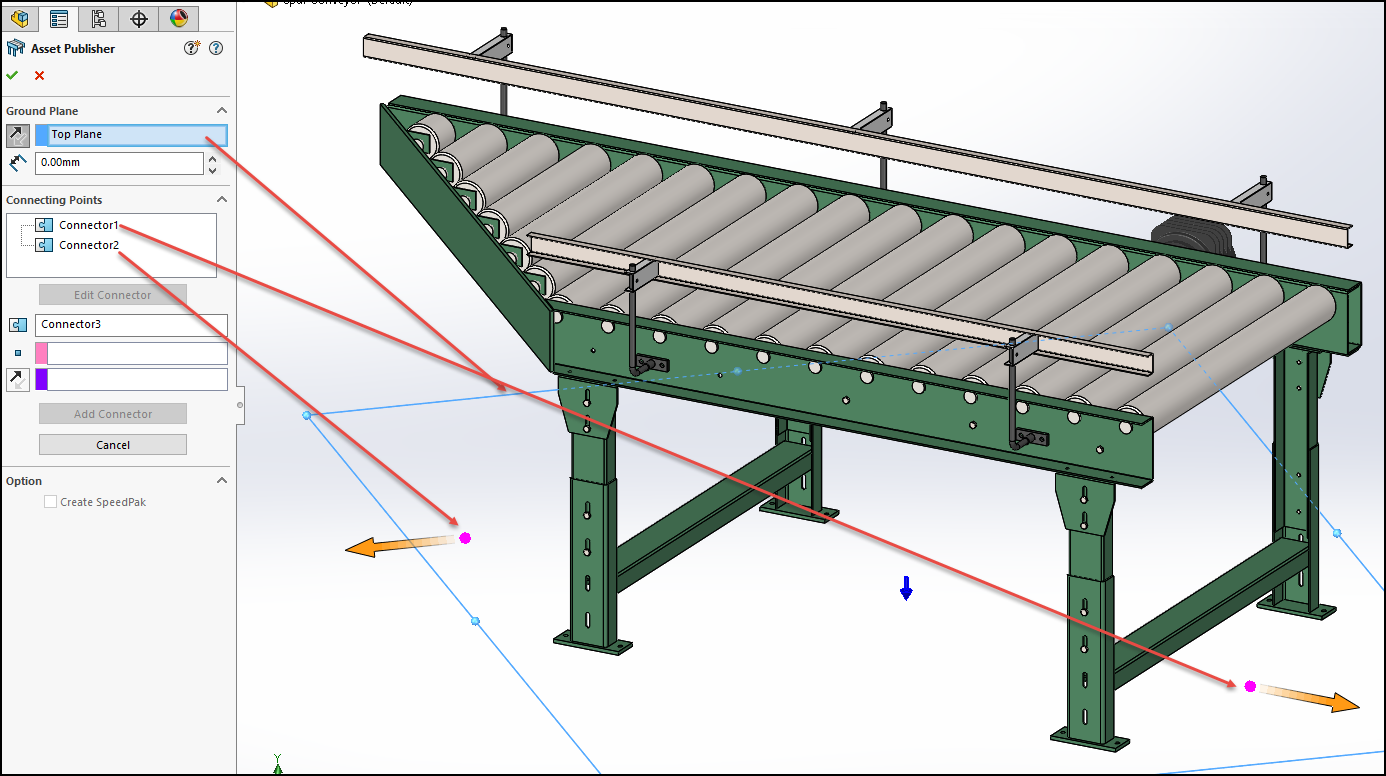 After you setup the connection points and a ground plane, you can choose to create a SpeedPak and this will greatly simplify the model but leave the important items like connections available to mate in assemblies with the Magnetic Mate technique: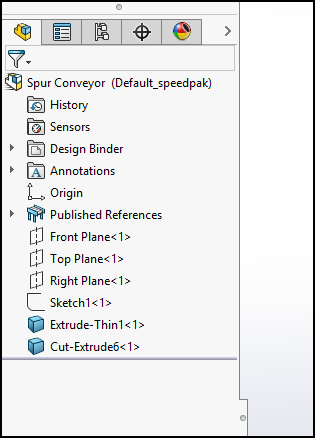 Now to test this in an assembly, you would have other SpeedPak components placed already, and then when you insert this Spur Assembly, you will see small connection dots that will allow your new sub assembly to attach to them when you get close: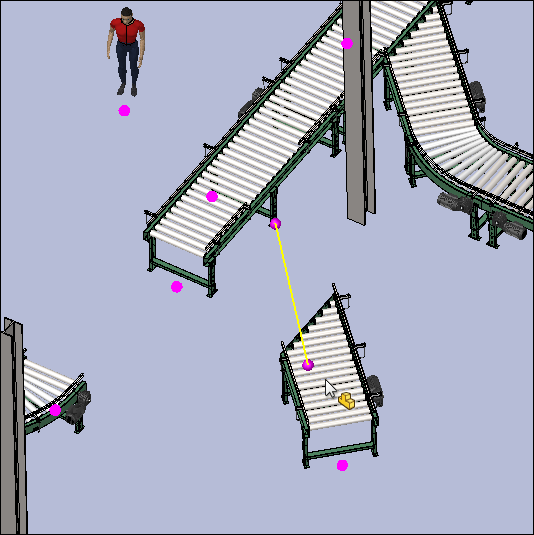 Once you see this yellow line show up connecting two items together, you can single left click to place and the Magnetic Mate will attach the two items together. You can also "dis-assemble" these magnetic mates by clicking and holding down your left button to drag away the item and place it somewhere else.
Setting up these Assets does take a little bit of time, but having the ease of snapping items together to try new ideas and layouts, is well worth the upfront time spent.
Try these out today with your copy of SOLIDWORKS 2017!
I hope this part of the What's New series gives you a better understanding of the new features and functions of SOLIDWORKS 2017. Please check back to the CATI Blog as the CATI and MCAD Support Teams will continue to break down many of the new items in SOLIDWORKS 2017. All of these articles will be stored in the category of "SOLIDWORKS What's New." You can also learn more about SOLIDWORKS 2017 by clicking on the image below to register for one of CATI's or CATI's Design Summits.
Brian Reel
Field Technical Services Manager
Computer Aided Technology